Football Attendance, Winning, and the Real Ten-percenters
Updated: November 10, 2014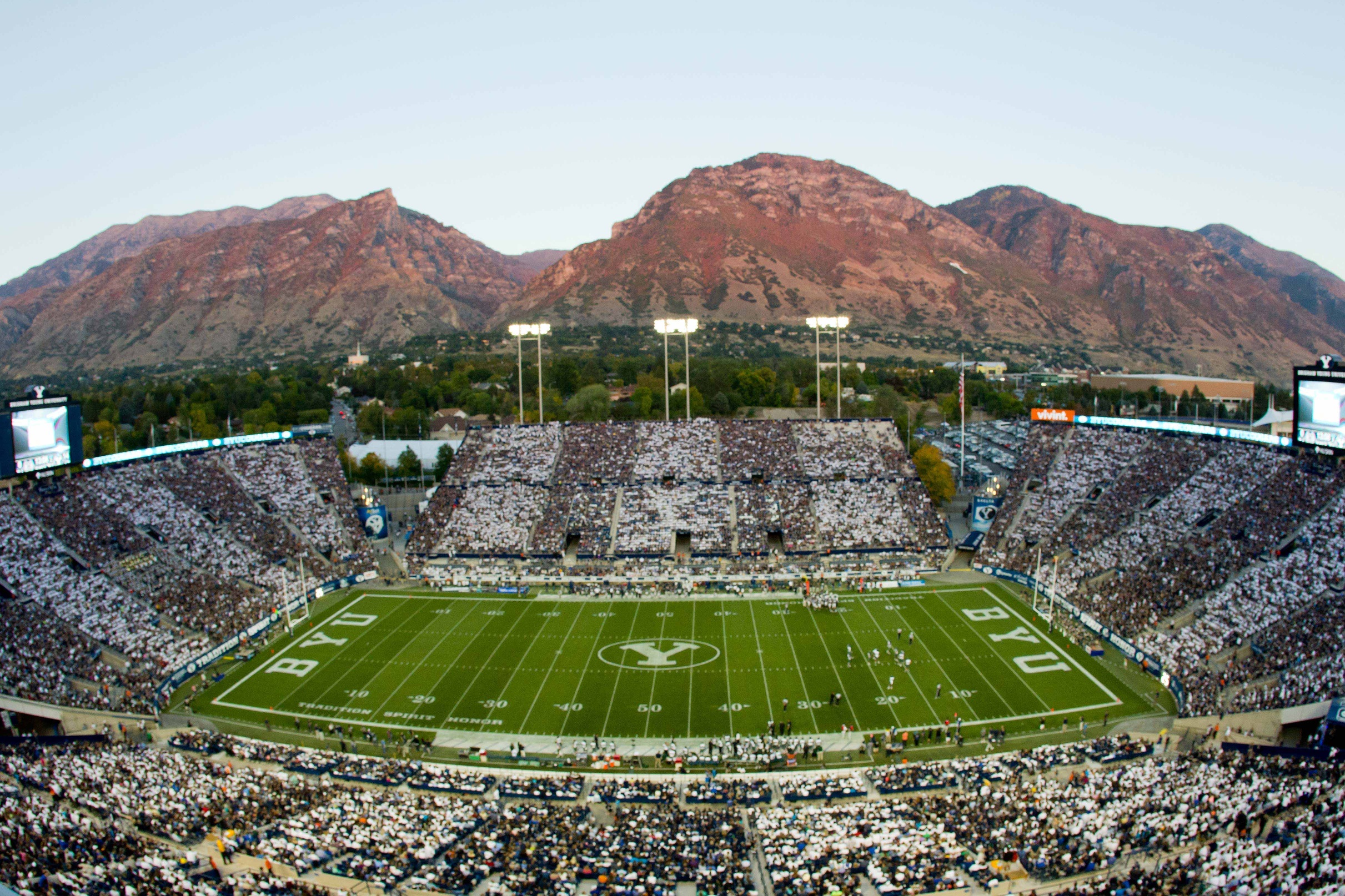 For whatever reason, there's this idea out there on the Internets that 10% of any and every fan base are a bunch of knuckleheads. If there's some bone-headed comment thrown out somewhere, you may see someone respond with, "don't be part of the 10%."
More often than not, people are more similar than they think, but I don't see how making up numbers to make people feel better about how similar they are is helpful. Maybe exactly 10% of every fan base is a bunch of knuckleheads, but how would anyone really know that?
So, while I can't prove anything about the hearts and minds of the fans who write about their teams on the Internet, I happen have a pretty good idea that 10% of BYU football's ticket-buying crowd can be referred to as "fair weather," at least in their home ticket-buying patterns.
First, let's look at the attendance in LaVell Edwards Stadium since 1994. It's a little up and down, but overall quite solid for a Western college football team. If 10% of fans are fair weather ticket buyers, that means 90% of them aren't.
Annual attendance tops out at 65,000 these days, and drops down to as low of just over 58,000.
What could be causing this 10% vacillation in ticket sales? Certainly modern amenities like 60-inch HDTVs, late night kickoffs and schedule changes are all up for debate as contributing factors.
Let's take a look at winning percentage, though:
Well, hey, there, the ups and downs of that line look somewhat familiar. Tell you what; let's look at both of them together.
I think we could be on to something.
When BYU is winning, ticket sales are better. Now, there's some great websties out there that can show that just because you can draw two charts that look like each other, it doesn't mean either statist is impacting the other. But, I'm going to go out an limb and saw there's more than just casual correlation here.
What's sad for the bandwagoning 10 percenters, is they're often missing out on the really good seasons. Needing an .800 winning percentage be happy or to get a sellout is probably too high a bar, really. Most people don't need that though, and most people aren't in the bandwagoning 10%.
Attendance in 1997 was great after the 14-1, Sarkisian-lead 1996 season, but you can't go 14-1 every year.
Brandon Doman's 2001 was a great year, particularly at home, but tickets sales were bit down after a 6-6 campaign in Edwards' final year coaching.
2006 was another great year and John Beck deserved better attendance than he got, but the 10% of the bandwagon was still getting back onboard after a few down years.
But I do think the attendance ten percenters and the pretend Internet ten percenters have something in common: Ultimately, they both get way more attention than they deserve.
A 90%-full stadium year-in, year-out is more important than a couple rows of cheap seats at the top of the stands.
While a few fans missed out seeing great teams in 1996 or 2006 play live in Provo, there's still the 90% that didn't.