Loyal Cougars Staff Predictions: BYU v. Cal
Updated: November 29, 2014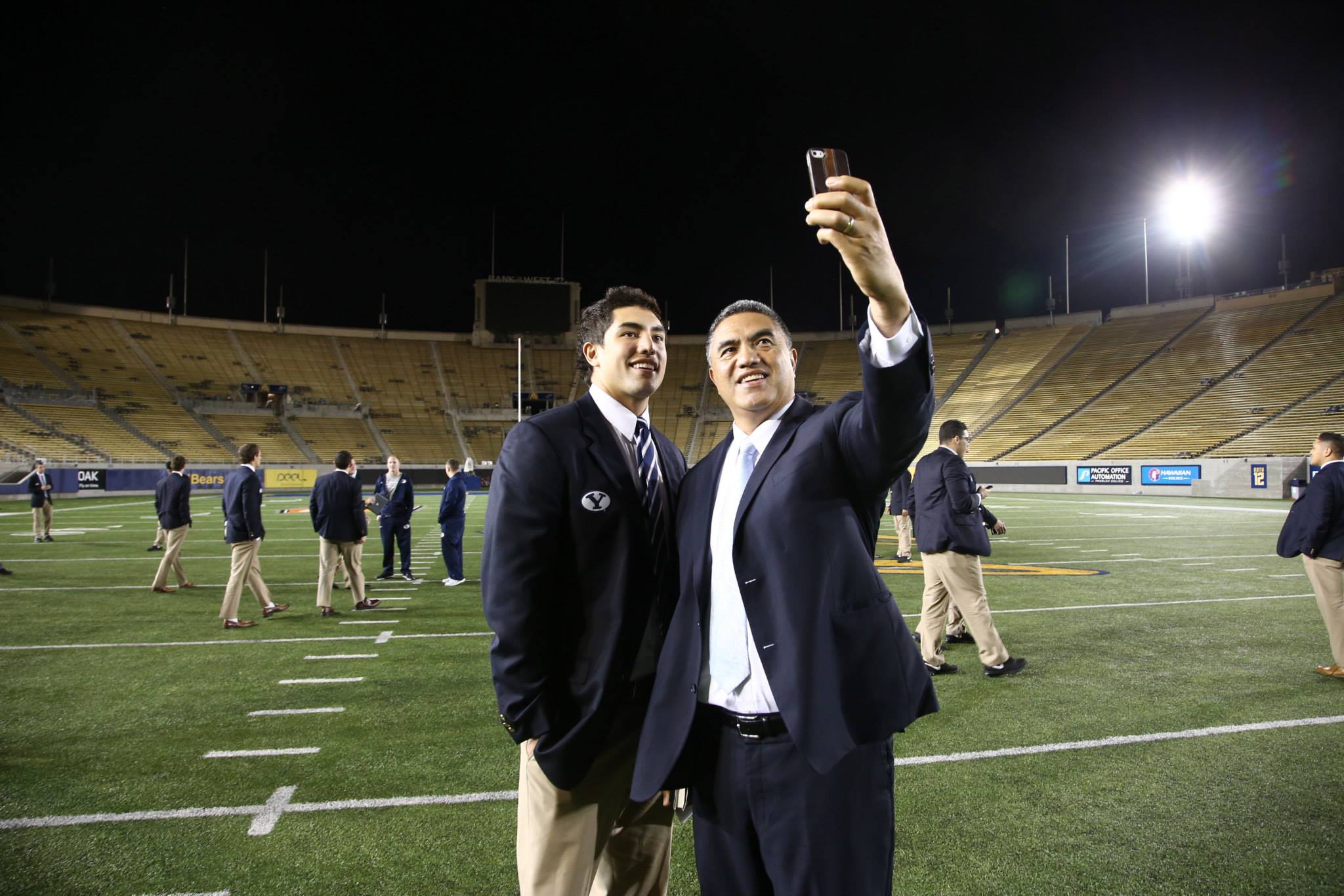 It's game day, and that means it's time to check the predictions of the staff here at Loyal Cougars for today's regular season finale against Cal. Brandon was the closest last week.
Game Capsule
BYU Cougars (7-4) vs. California Golden Bears (5-6)
California Memorial Stadium, Berkeley, California
Kickoff Time: Saturday, November 29, 2014, 1:37pm PST
TV: Pac-12 Network (Ted Robinson/Glenn Parker/Jill Savage), BYUtv Countdown to Kickoff (Dave McCann/Blaine Fowler) 12:30pm PST
Radio: Cougar IMG Sports Network (Greg Wrubell/Marc Lyons): Sirius XM 143, KSL 1160 AM and 102.7 FM, and online at BYUcougars.com
First of all, I'm glad this game is on the schedule. Scheduling November games has been especially tricky for BYU in independence, and I'm glad the Pac-12 came to its senses and realized the Cougars make a great counter-weight to the Notre Dame games played annually in late November against USC or Stanford. Looking at future years, November games are getting better.
BYU's defense is in a tough spot. If they play well, there will probably be some complaints asking where that team was in October. If they play poorly, well, we know about what that will look like. It's not really fair to them, but that's where we're at.
USA Today's Paul Myberg's preseason prediction for BYU included a "nightmare season" at 7-5. I wouldn't say that a win at Cal would save the season, but avoiding that exact nightmare scenario would certainly be better than living it.
BYU 42, Cal 38.
The moment of truth arrives for the 2014 BYU defense. I predict BYU won't hold Cal to their goal of under 24 points, but will do just enough.
BYU 37, Cal 36.
BYU should be able to get things done offensively as well as they have with Christian Stewart running the show. Cal will certainly be hungry for the last win it needs to become bowl eligible for the first time since 2011. But, Cal has only been successful this season because of its offense. In four FBS wins, Cal has allowed 24, 56, 59, and 31 points. And while the Bear offense is certainly capable of scoring in droves, Washington and Stanford have provided a blueprint for beating the Bears on their home field, allowing 7 and 17 points respectively in their games.
The Cal offense vs. the BYU defense will certainly be the battle to watch in this game and I expect the BYU defense to show further improvement and play just well enough to get BYU a season-ending W.
BYU 34, Cal 30.
So, there you have it. How do you think BYU's final regular season game will go down? Add your predictions to the discussion on Cougarboard.
Go Cougars!