Bowl Prep: Stacking Memphis up to BYU's other 2014 opponents
Updated: December 17, 2014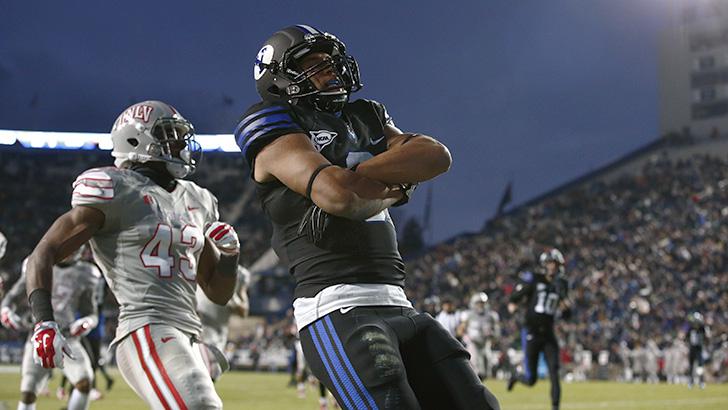 BYU football travels to sunny Miami to take on the Memphis Tigers on Monday, December 22. It's an odd bowl at an odd time, but in BYU's independence era, negotiating bowls is one more storm that BYU must weather in order to reap the benefits of a diverse schedule and a better TV contract.
Memphis is a bit of an enigma. They're better on defense than on offense, despite their head coach, Justin Fuente, coming from the offensive side of the ball. Fuente was co-OC for TCU from 2009-2011 and beat BYU all three years.
To give BYU fans a better idea of what kind of a team Memphis is, I've taken the S&P offensive and defensive rankings for its opponents, as well as the points scored by its offensive and defensive units. We did something similar last year.
The end result gives a snapshot of what kind of teams the Tigers have played and what their best and worst games of the season were. BYU's snapshot offers some similar insights.
This gives two forecasts for the game, one from Memphis' perspective and one from BYU's, to help answer the question: If both teams played to their averages, how many points should each team score?
Memphis Offensive Points Scored vs. Defensive S&P Rankings
Memphis has an average, but consistent, offense. The Tigers' best games were against UCLA and Cincinnati, while they were predictably shut down by one of the top-ranked defenses in the country in Ole Miss.
BYU's pedestrian 2014 defense (currently ranked 51) is the fourth-highest ranked defense to play Memphis this season. Based on the averages, it looks like Memphis should score about 24 points on BYU.
Memphis Defensive Points Allowed vs. Offensive S&P Rankings
Memphis has played a lot of really, really bad offensive teams. Their defense ranks pretty highly, even when adjusting for opponents, but Temple, Tulane, Tulsa, USF, SMU, and UConn are all not even close to average offenses. The Memphis defense did a good job of not allowing points against those teams, but no team that goes to a bowl should.
BYU's offense ranking slipped as the season went along. From the Memphis perspective, a team with BYU's 39th-ranked offense should expect to score about 24 points against the Tigers.
Memphis prediction: 24-24. Hello overtime!
Page 2: The BYU perspective
Pages: 1 2