Loyal Cougars Staff Predictions: BYU v. Memphis
Updated: December 22, 2014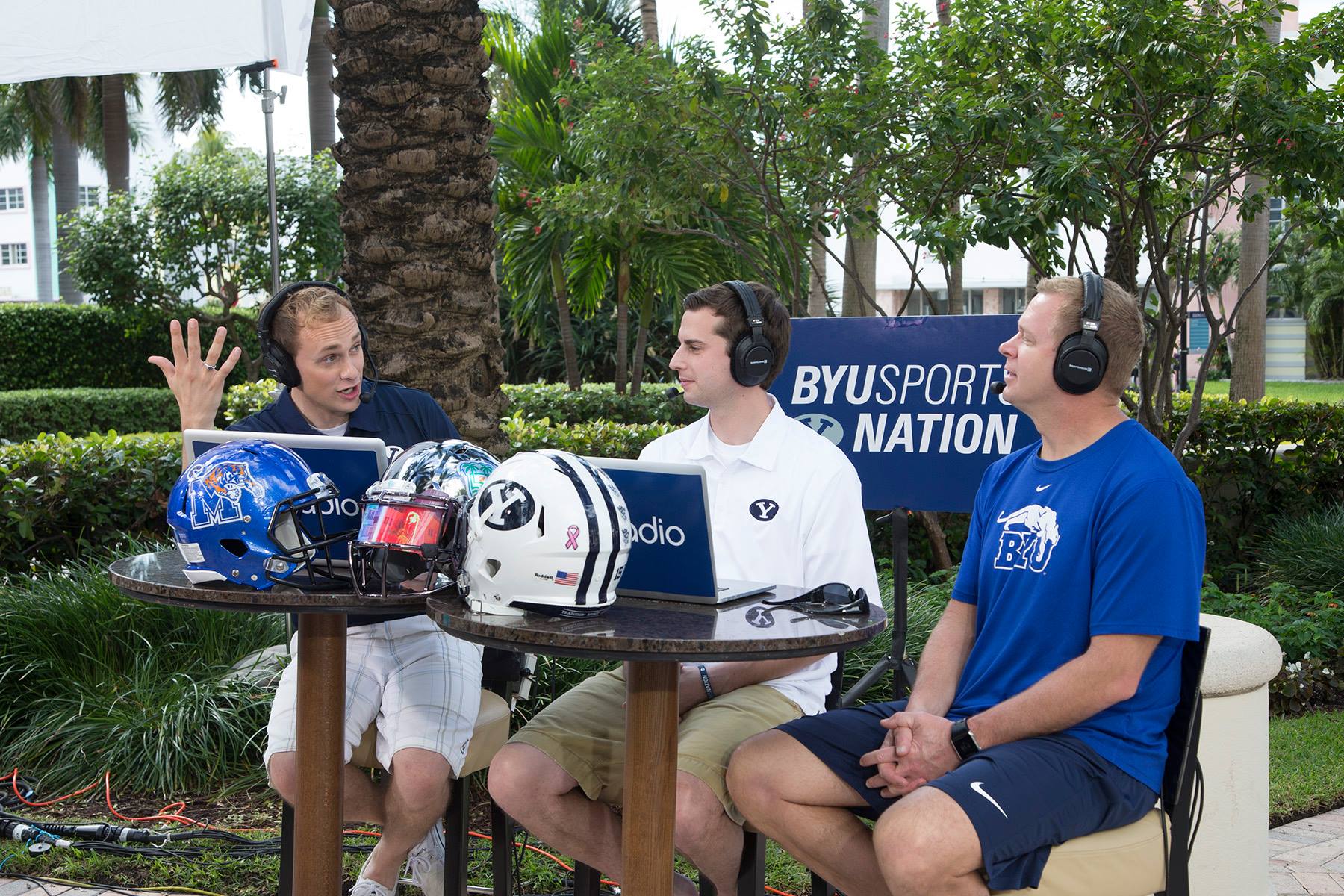 It's game day, and that means it's time to check the predictions of the staff here at Loyal Cougars for today's Miami Beach Bowl against the Memphis Tigers.
Game Capsule
BYU Cougars (8-4) vs. Memphis Tigers (9-3)
Marlin Park, Miami, Florida
Kickoff Time: Monday, December 22, 2014, 2:00pm EST
TV: ESPN (Dave Flemming/Danny Kanell/Allison Williams), BYUtv Countdown to Kickoff (Dave McCann/Blaine Fowler) 1:00pm EST
Radio: Cougar IMG Sports Network (Greg Wrubell/Marc Lyons): Sirius XM 143, KSL 1160 AM and 102.7 FM, and online at BYUcougars.com
BYU Game Notes, Memphis Game Notes
Like the Cal game, I think this is a game that could go either way. It should be exciting to watch two evenly matched teams.
I expect BYU to be able to score points, but I'm less sure about BYU's ability to hold Memphis' point total down. Memphis 35, BYU 34.
Christian Stewart continues his roll and have a great final game. The defense gives up a ton of yards, but gets stingy in the red zone. BYU 32, Memphis 28.
BYU caps its 2014 comeback with a close win over a tough opponent. BYU 27, Memphis 23.
I expect a tight game against a decent opponent. BYU has been to ten consecutive bowl games. Memphis has one player on its roster that has ever been to one. I expect the Cougars' familiarity with the bowl game format to make the difference. It's the last game of the season and I predict BYU will play its most complete game of the season to end on a good note and take some positive momentum into the offseason. BYU 34, Memphis 24.
With 184 game predictions on Cougarboard, here are the statistics:
Average Score: BYU 41, Memphis 25; Average Spread: BYU by 16.
Mode Score: BYU 35, Memphis 24; Mode Spread: BYU by 7.
Median Score: BYU 35, Memphis 24; Median Spread: BYU by 9.
So, there you have it. How do you think BYU's tenth consecutive bowl game will turn out?
Go Cougars!