Is BYU or Utah winning the recruiting "Holy War?"
Updated: February 10, 2015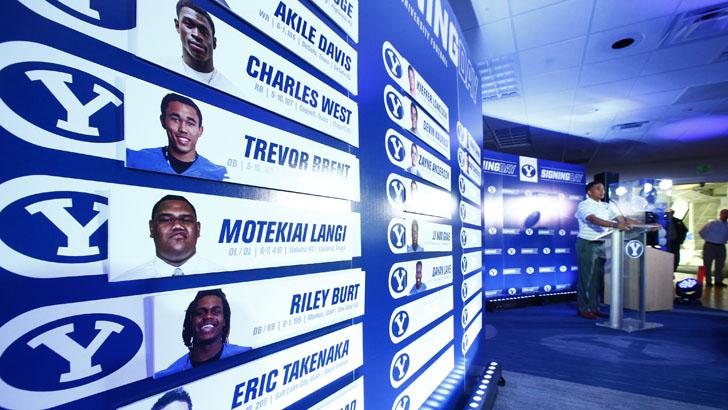 Contrary to popular belief, Utah is not actually beating BYU in head-to-head recruiting.
An analysis of recruiting data shows that in the four years since BYU went independent and Utah joined the Pac-12, there have been 38 recruits that received scholarship offers from both BYU and Utah who ended up signing with one of the two programs. So, there are about 10 head-to-head recruiting battles on average each year. Each program signed 19 of the recruits. Exactly half of the recruits chose Utah and half chose BYU.
This recruiting parity is a trend in favor of BYU, which had lost the head-to-head recruiting battle with Utah for six straight years before the 2014 class. Here is the data since Mendenhall and Whittingham were hired.
Possibly more significant than BYU pulling level with Utah in recruiting wins is that BYU is winning the battle for the top prospects. Since 2012, there have been four recruits rated 4 stars by both Scout and Rivals. All four signed with BYU (Troy Hinds, Tanner Mangum, Fred Warner, Brayden Kearsley). In fact, the lone true 4-star recruit that Utah has signed over BYU in the last 6 years is now playing for BYU. His name: Harvey Langi.
This data would indicate that Utah doesn't have significant recruiting advantages over BYU…but don't tell Gordon Monson.
Follow John Ahlander at @NoneTheYser