Podcast 175: Greg Wrubell on tourney chances
Updated: February 18, 2015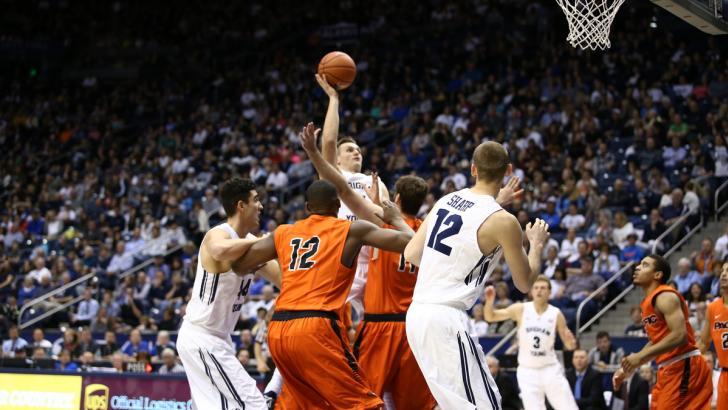 It's the 175th episode of the podcast, and it starts with a conversation with Greg Wrubell about men's basketball. Greg elaborates on the recent contributions of Josh Sharp and Corbin Kaufusi, and on the continuing excellence of Tyler Haws and Kyle Collinsworth. He also discusses BYU's tournament chances, which he thinks are still pretty good.
Adam and Matt then yap about men's volleyball, Marvel movies, the NBA slam dunk contest, Kaufusi's emergence, and who had the better dance week: Jamaal Williams or Jake Toolson.
Listen to the podcast above, download and rate us on iTunes, and tune into our RSS feed.