Podcast 174: Darnell Dickson on signing day and Collinsworth
Updated: February 11, 2015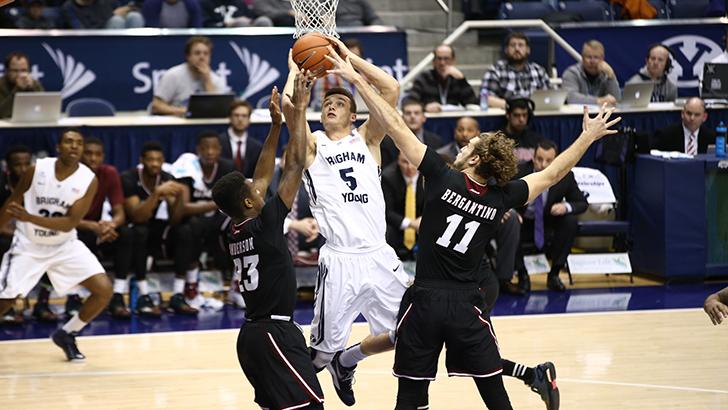 Darnell Dickson of The Daily Herald joins the show to recap the football players coming to BYU in the 2015 class, including which players may impact the 2015 season. He then shines light on BYU's men's basketball's defensive struggles, and talks about how disappointing it is to have these awesome seasons from Tyler Haws and Kyle Collinsworth but no likely tournament bid to show for it.
Adam then gets excited about Spider-Man coming to the Marvel Cinematic Universe while Matt yawns. They also talk about the BIG news on signing day, the wisdom of a 5-year extension for Dave Rose, and the probability the Cougs could make a run in the WCC tournament.
Listen to the podcast above, download and rate us on iTunes, and tune into our RSS feed.