BYU Football 2015 Television Predictions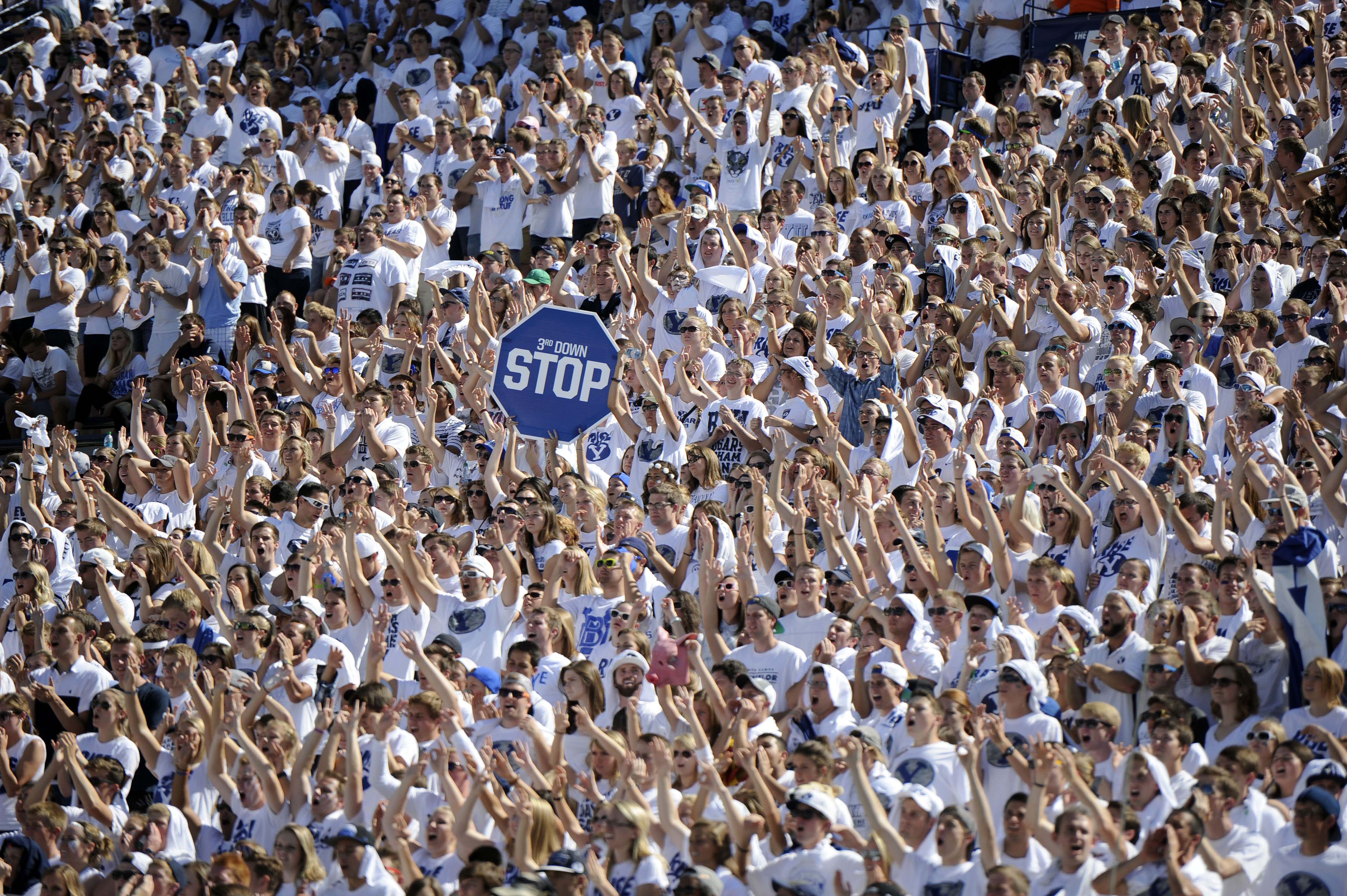 Week 8
Saturday, October 24, 2015
Wagner College at BYU
Prediction: 3:00 PM Eastern, BYUtv
Justification: Does anyone really need justification?
Option 2: There isn't an option 2.
Week 9
Saturday, October 31, 2015
BYE
Week 10
Friday, November 6, 2015
BYU at San Jose State University
Prediction: 11:30 PM Eastern, CBS College Sports Network
Justification: Announced and confirmed. It's going to be an early Saturday out here in the Eastern Time Zone. In case anyone was wondering, this is the latest Friday night start time for any MWC game in the 2015 season. The love from Hair Thompson continues to flow.
Week 11
Saturday, November 14, 2015
BYU vs. University of Missouri (Arrowhead Stadium, Kansas City, MO)
Prediction: 7:00 PM Eastern, ESPN2
Justification: The top games of the day will be: Oklahoma at Baylor, Oregon at Stanford, Georgia at Auburn, Arkansas at LSU, Alabama at MSU, and Florida at South Carolina. Fox Network should have their hands all over the Big 12 and Pac-12 matchups while CBS, ESPN, and ABC primetime should snatch up three of the SEC matchups. The SEC Network has plenty to choose from among the North Texas at Tennessee, West Carolina at Texas A&M, and Kentucky at Vanderbilt games thus leaving BYU vs. Missouri as a good candidate for the primetime ESPN2 slot.
Option 2: 3:30 PM Eastern on ESPN or ESPN2/ABC mirror.
Week 12
Saturday, November 21, 2015
Fresno State University at BYU
Prediction: 7:00 PM Eastern, ESPNU
Justification: There is still some debate among BYU fans about whether there is a one game minimum appearance on ESPNU. Tom Holmoe was good enough to try to offer clarification last year that there isn't a mandated minimum if ESPN wants all our games to appear on ABC/ESPN/ESPN2. I'm predicting an ESPNU slot here—not because of a rumor mandating a one-game minimum, but because of all of the prime matchups this week: Mississippi State at Arkansas, Tennessee at Missouri, LSU at Ole Miss, Georgia Tech at Miami (FL), Arizona at Arizona State, USC at Oregon, Cal at Stanford, TCU at Oklahoma, Baylor at Oklahoma State, Michigan State at Ohio State, and Michigan at Penn State. There is just not enough airtime to go around for a slot on ESPN or ESPN2 when all of these games tied to ESPN contracts are on the docket.
Option 2: 10:15 PM Eastern.
Week 13
Saturday, November 28, 2015
BYU at Utah State University
Prediction: 10:15 PM Eastern, ESPNU
Justification: Rivalry week options are helped by the fact that Thursday, Friday, and Saturday are all filled with games. However, it is still rivalry week. There are a ton of quality pairings, making the late-night ESPNU slot the best that can be hoped for. BYU would have to be undefeated (not happening) or seeking a playoff spot for there to be enough national interest to push this game to a better channel and time slot.
Option 2: 4:00 PM Eastern on CBS College Sports.
SUMMARY
ABC/ESPN/2 Games: 7-8
ESPNU Games: 1-2
Fox Sports 1 Games: 0-1
CBS Sports Network Games: 1-2
BYUtv Games: 1
All in all, if the chips fall as I've predicted, 2015 probably ends up being the best TV coverage year in BYU football history.
Pages: 1 2