Epic Road Trips: Wisconsin 2013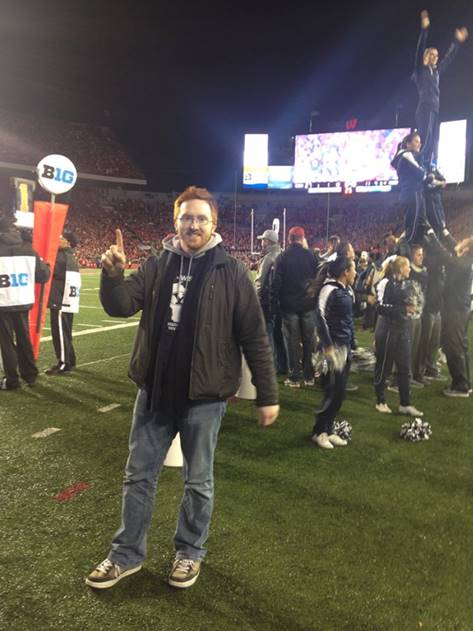 (Story contributed by SconnieCoug from CougarBoard. To contribute to this series, email your epic road trip story to stories@loyalcougars.com. Please include a picture if possible.)
I often tell people that they can keep Disneyland, because for me (a HUGE football and BYU fan), Lavell Edwards Stadium is the happiest place on Earth.
I graduated from BYU in May 2011 and moved with my wife and 2-month old daughter to Madison, Wisconsin for a job that started just 9 days later. I knew I wasn't going to get a lot of opportunities to see my favorite team play football, or at least not the 6+ times annually I had grown accustomed to in my time in Provo, so I made a decision that I would try to get to at least one road game each year. In 4 years I have made it to 4 games and this year plan to get to all three in the Midwest (Nebraska, Michigan and Mizzou).
That first fall I drove down with a group to Oxford, MS to watch BYU play Mississippi. The next year was my first visit to Notre Dame. I enjoyed it so much that I made the point to go again in 2013 (and we even stayed to the end that year despite the frigid temperatures). 2013 also brought the chance to see the Cougars play in my own backyard as they visited the Badgers of Wisconsin.
Wisconsin has a few traditions related to game day that are easily recognizable (and a lot of fun to witness) such as the Jump Around and the Fifth Quarter, but they also have a tradition that is more recently started (from what I was told) and not particularly well known by the public. The tradition is that each home game, they select a fan from the visiting school and allow them to go down onto the field during the game. I really have no idea how this is done or why I was selected as the BYU fan that day, but at some point during the 4th quarter, I was approached at my seat and invited down onto the field to watch a series from the BYU sideline. I watched, up close, the BYU offense run a handful of plays before, as happened all too often in that game, BYU was forced to punt and I was led back to my seat. I took a video, snapped some photos, and just generally tried to take it all in and, while I was obviously not overjoyed by the result of the game, it easily became one of the most incredible sports memories I have and the top moment of my recent football road trips.