Happy Ului Lapuaho Day: 73 Days to Kickoff!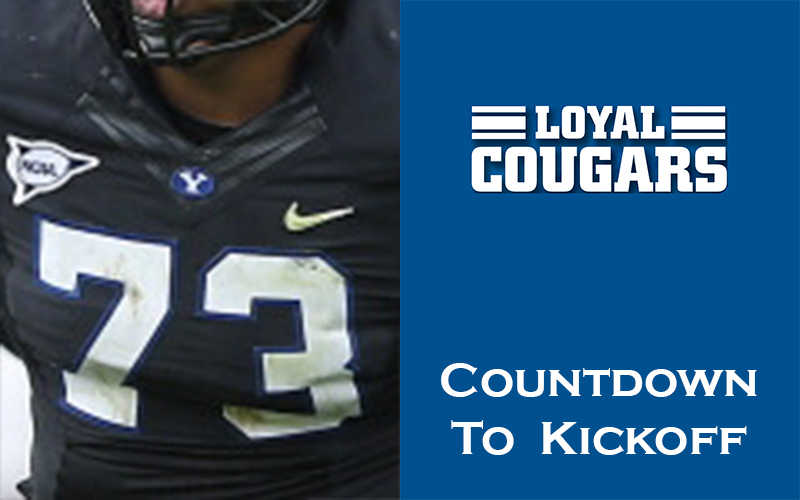 The 2015 Countdown to Kickoff continues with 73 days until BYU's season opener. Each day we highlight the player or two that wear that day's number on their jerseys. If you check back with us each day, by the end of the summer you'll know every player on BYU's roster in 2015. 
Happy Ului Lapuaho/Media Day!
73 Days to Kickoff!
True Sophomore Offensive Lineman (Projected Starting Right Tackle)
6'7″, 333 pounds
2014: Freshman
2012-2014: Australia Sydney
2011: Greyshirt
Hunter High School (West Valley City, Utah) Class of 2011
2014 Stats: Played in 11 games (8 starts) on Offensive Line.