VIDEO: BYU's Taysom Hill ranked among top NCAA Quarterbacks in 2015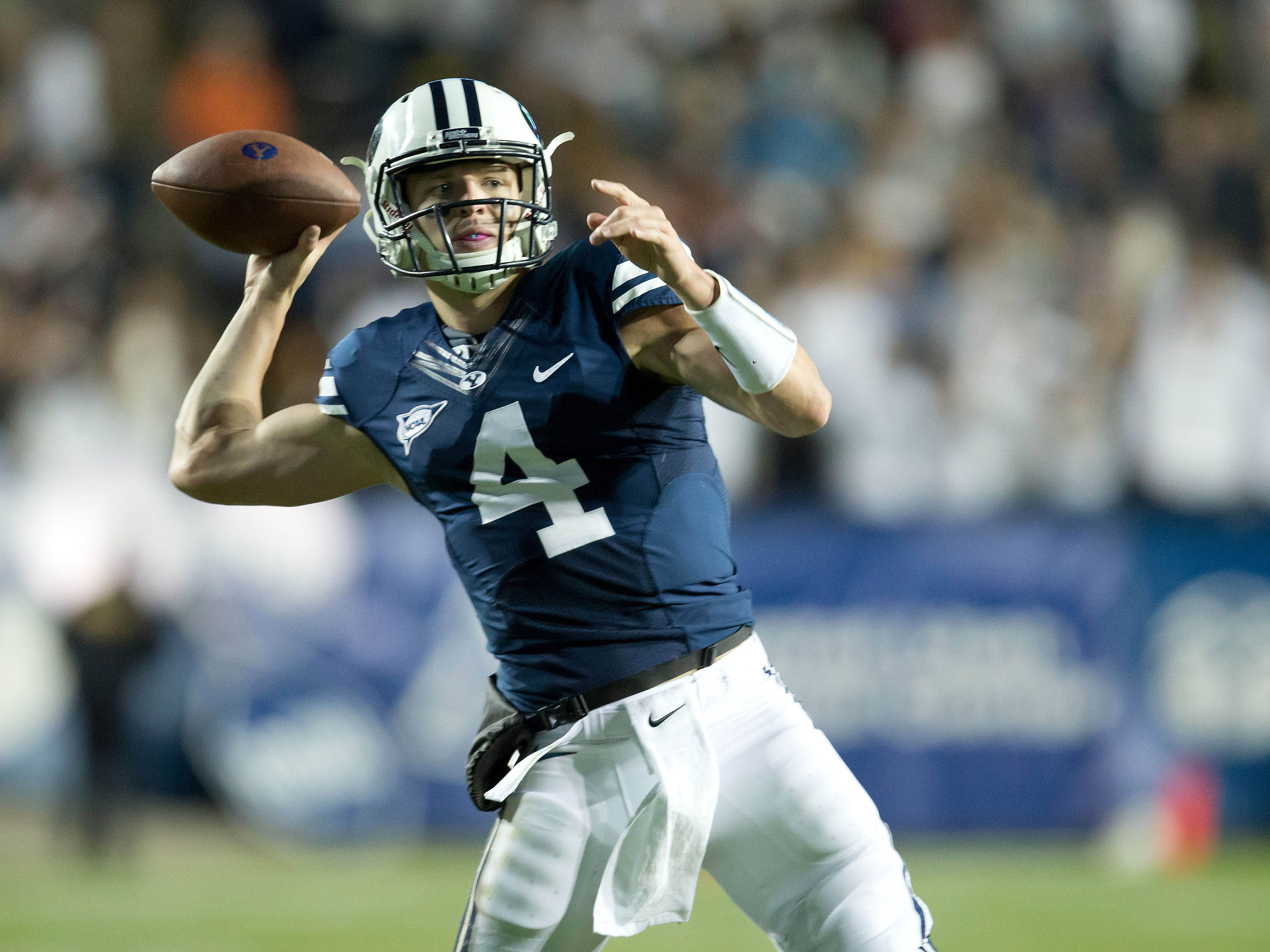 Pete Fiutak at CampusInsiders.com has released a ranking of the Top 12 Quarterbacks in College Football. Follow this link to see where BYU's Senior signal-caller falls in the mix.
Please enable Javascript to watch this video
Think Taysom should be ranked higher/lower? Add your voice to the discussion in this thread on Cougarboard.