Opponent Notebook: 10 BSU Players to Watch
Updated: September 10, 2015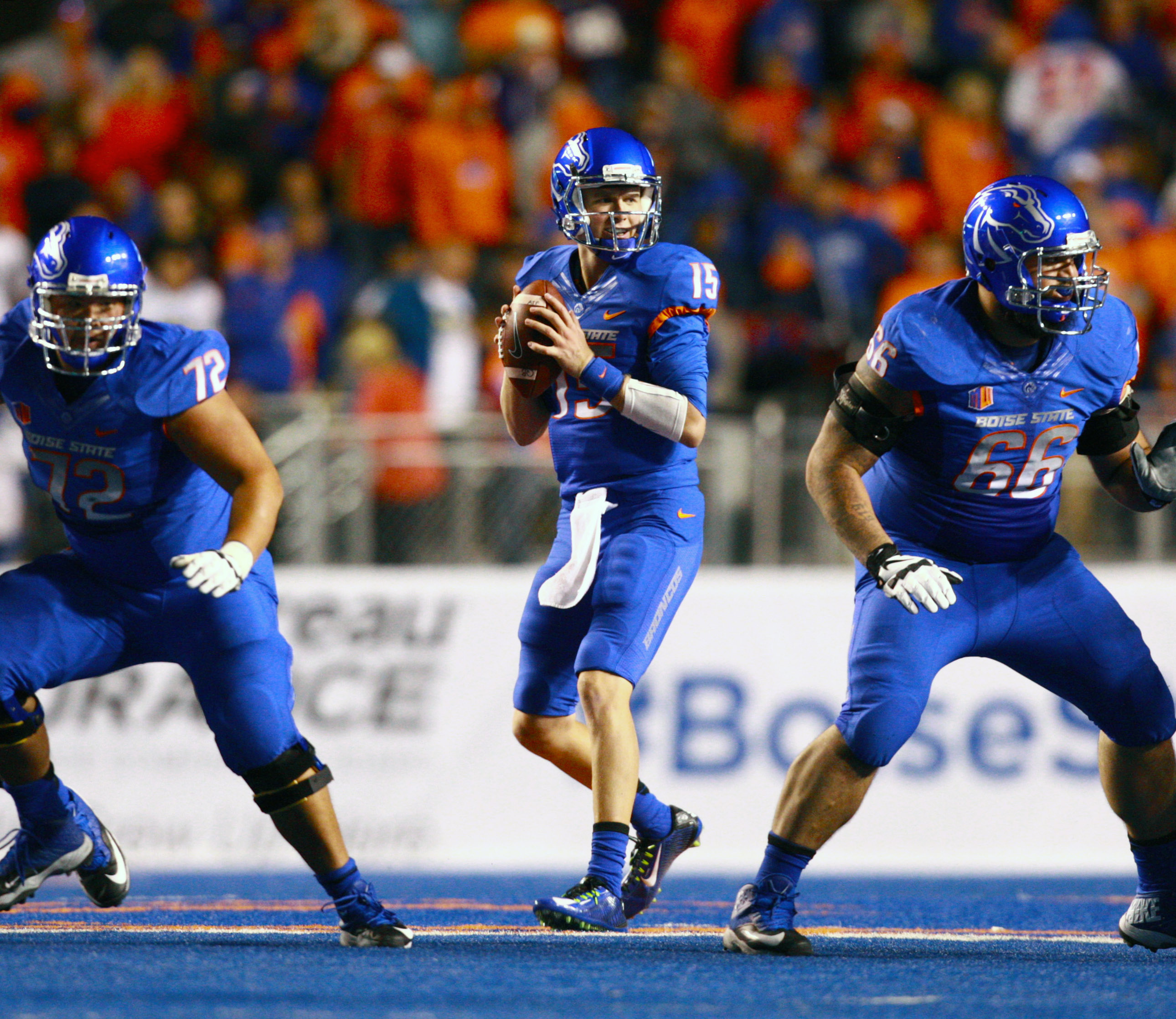 Loyal Cougars breaks down the 10 Boise State players whose names you are most likely to hear when Coach Bryan Harsin brings the Broncos into LaVell Edwards Stadium this Saturday to face the Cougars.
With the euphoria still looming from last Saturday's incredible 33-28 victory over Nebraska, BYU has turned its focus to this week's game at home against Boise State. The Broncos needed some heroics of their own in a 16-13 home win over Washington. The Huskies missed a game-tying field goal attempt with 21 seconds left after battling back from a 16-0 halftime deficit. The BYU defense undoubtedly has a good pattern for stopping the BSU offense as Washington held the Broncos to just 83 yards of offense in the second half (including 33 rushing yards on 21 attempts). Luckily, Boise State's veteran defense proved stout enough to hold on for the victory.
With the kickoff for BYU-BSU looming a mere two days away, here are ten Boise State players most likely to make an impact on the outcome of Saturday's game:
10. Sean Wale, Punter, #19
A 6'2″/185-lb junior, Wale enters his second season as the Broncos' full time punter. In 2014, he punted 66 times for a 42-yard average and had an impressive 20 punts downed inside the 20-yard line. Against Washington, Wale punted six times for a 41-yard average and had an additional attempt blocked. Only one of his punts was placed inside the 20, but that's a function of field position as the BSU offense had difficulty moving the ball in the second half. Wale should be a trustworthy punter for the Broncos; he likely won't have any booming 60-yarders on Saturday, but he'll give BSU 40 every time.
9. Shane Williams-Rhodes, Wide Receiver, #1
The diminutive senior Williams-Rhodes (5'6″/173-lb) was the BSU receptions leader in 2014, hauling in 68 passes for 585 yards and 7 touchdowns. The quick and versatile slot receiver- we could compare him to Trey Dye- also ran the ball for 179 yards on 15 attempts out of the backfield and was the Broncos' primary punt returner in a 2014 season that earned him Honorable Mention on the All-MWC team. Williams-Rhodes saw a diminished role in Boise's opener, recording just 2 catches for 16 yards and seeing his punt return job go to Cornerback Donte Deayon (though he is listed as the #1 PR again this week after Deayon's 2-yard return last week), but BYU will need to watch out for his speed on Saturday.
8. Marcus Henry, Center, #72
The 6'3″, 293-lb senior center is unquestionably the best player on Boise's strong offensive line, bringing home 1st-team All-conference honors in 2014. The Broncos' version of Tejan Koroma has 28 career starts and BYU will need Logan Taele to step in and have a big game in the middle to neutralize Henry's push and take away Boise's interior rushing opportunities.