How much will joining the Big 12 help BYU's recruiting?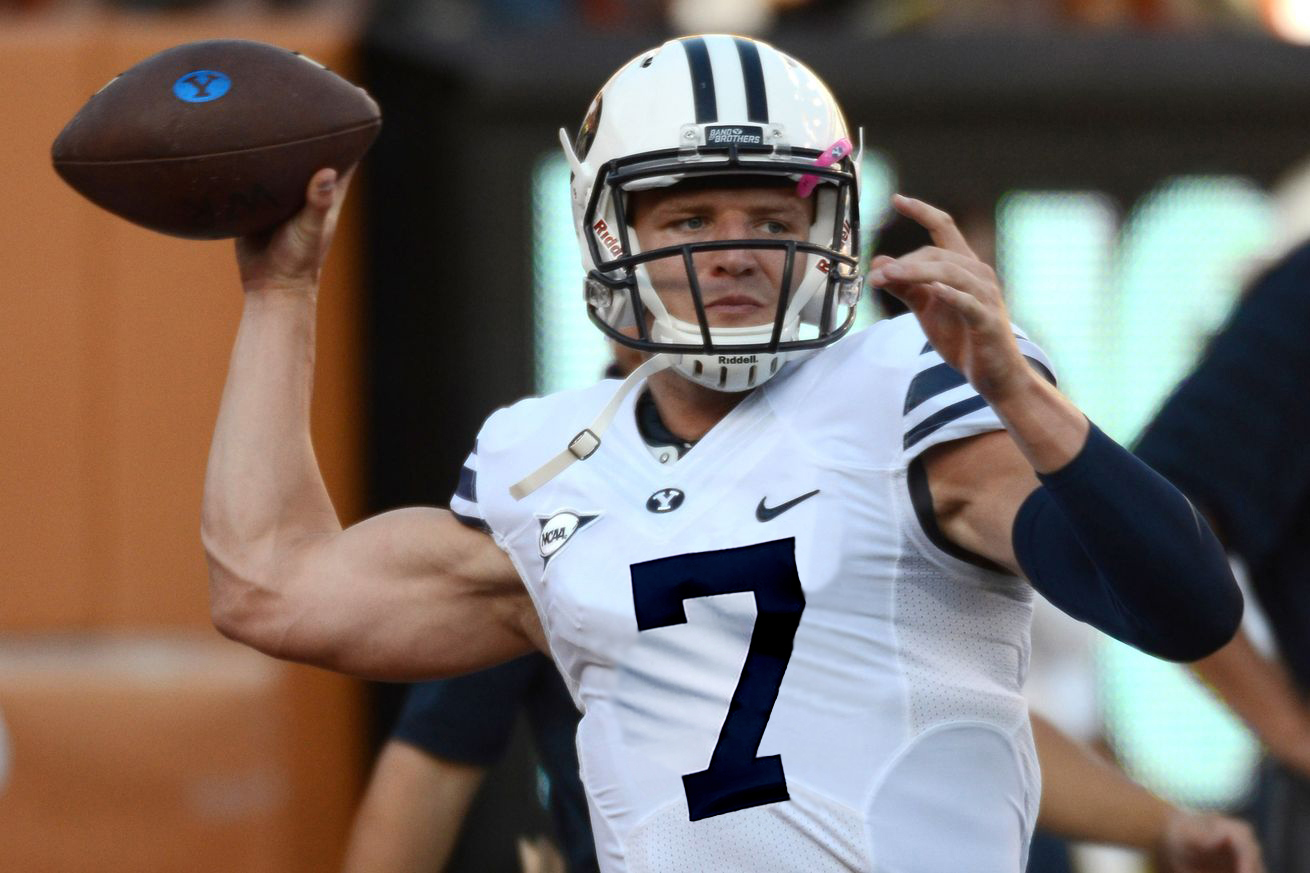 With speculation that BYU is on the verge of joining the Big 12 running rampant, now seems like a good time to tackle the question of how BYU's potential entrance into the Big 12 would impact recruiting. The answer, when it comes to football at least, may never truly be fully known. Here's why:
Three big ingredients of college football recruiting:
Coaches — The importance of the recruiting prowess of a head coach and his staff is hard to overstate. While a coach with middling recruiting skills might be able to get by in favorable conditions, a great recruiter can land top talent while coaching at the bottom-feeder program of a bottom-feeder league. Great salesmen are great at selling no matter where they reside.
Natural recruiting pool — For most regional schools the natural recruiting pool is the geographic area from which they draw most of their fans. A religious school like BYU has both a regional draw and a religious draw.
Program prestige — The prestige of a school is a bit nebulous but has to do with the school's history of winning, the national respect it and its conference garners, the amount of national buzz the school normally receives, etc. A school that has been winning a lot in recent seasons gets an extra boost in prestige for momentum as well.
How much did joining a P5 conference help TCU and Utah's football recruiting?
Since BYU used to be in the Mountain West with TCU and Utah, those two programs serve as test cases for BYU. Using the recruiting class rankings at 247sports.com, a site which aggregates recruiting rankings, we get the following comparisons of the 5 years prior to joining a P5 conference vs the 5 years after joining:
| | | |
| --- | --- | --- |
| School | Average recruiting rank last 5 years in MWC | Average recruiting rank first 5 years in a P5 |
| Utah | #52 | #47 |
| TCU | #53 | #34 |
TCU and Utah's last five years in the MWC yielded about the same recruiting results, in the low 50's. But TCU enjoyed a significantly bigger recruiting boost after joining a P5 than Utah. There are probably several factors that contributed to this disparity in results:
TCU had more momentum coming into its Big 12 invite. TCU finished ranked in the top 10 in the country in three of the four years prior to joining the Big 12, and the Horned Frogs finished in the top 15 the other year. In other words, Gary Patterson had built an elite program at TCU while still in the MWC and recruits knew it. That kind of momentum would help any program. Utah was good the three years prior to its P5 invite, but not quite to the same extent as TCU.
TCU has a bigger pool of local talent to draw from in Dallas and Texas overall than Utah has in Salt Lake City and surrounding areas.
Utah's 2014 recruiting class came in at #67, dragging down its average over that five-year period
How much should we expect BYU's recruiting rankings to improve?
BYU's average recruiting ranking for the last five years has been #63. So BYU clearly has plenty of room improve. How much will that average improve over the next 5 years? Only time will tell. But BYU is looking at improving in two of the three recruiting ingredients mentioned above:
Coaching — Kalani Sitake was hired with a reputation as a fantastic recruiter and he seems to have built his staff with recruiting very much in mind. So odds are good that BYU will improve its recruiting whether it joins the Big 12 or not.
Natural recruiting pool — Joining the Big 12 probably wouldn't significantly change BYU's natural recruiting pool; BYU will always have an a leg up with recruits who are faithful, practicing Mormons, and will always need to find non-Mormon kids who will embrace the BYU honor code.
Prestige — As much as I like BYU's independent ESPN deal, it is undeniable that for most people (and recruits) BYU joining the Big 12 would provide an instant, significant boost in prestige for BYU.
How much would a Big 12 invite boost football recruiting? We'll never know exactly how much it will help because there are too many moving parts in play. But we can say this for certain:
It sure won't hurt.