Opponent Notebook: Virginia Cavaliers Q&A with The Sabre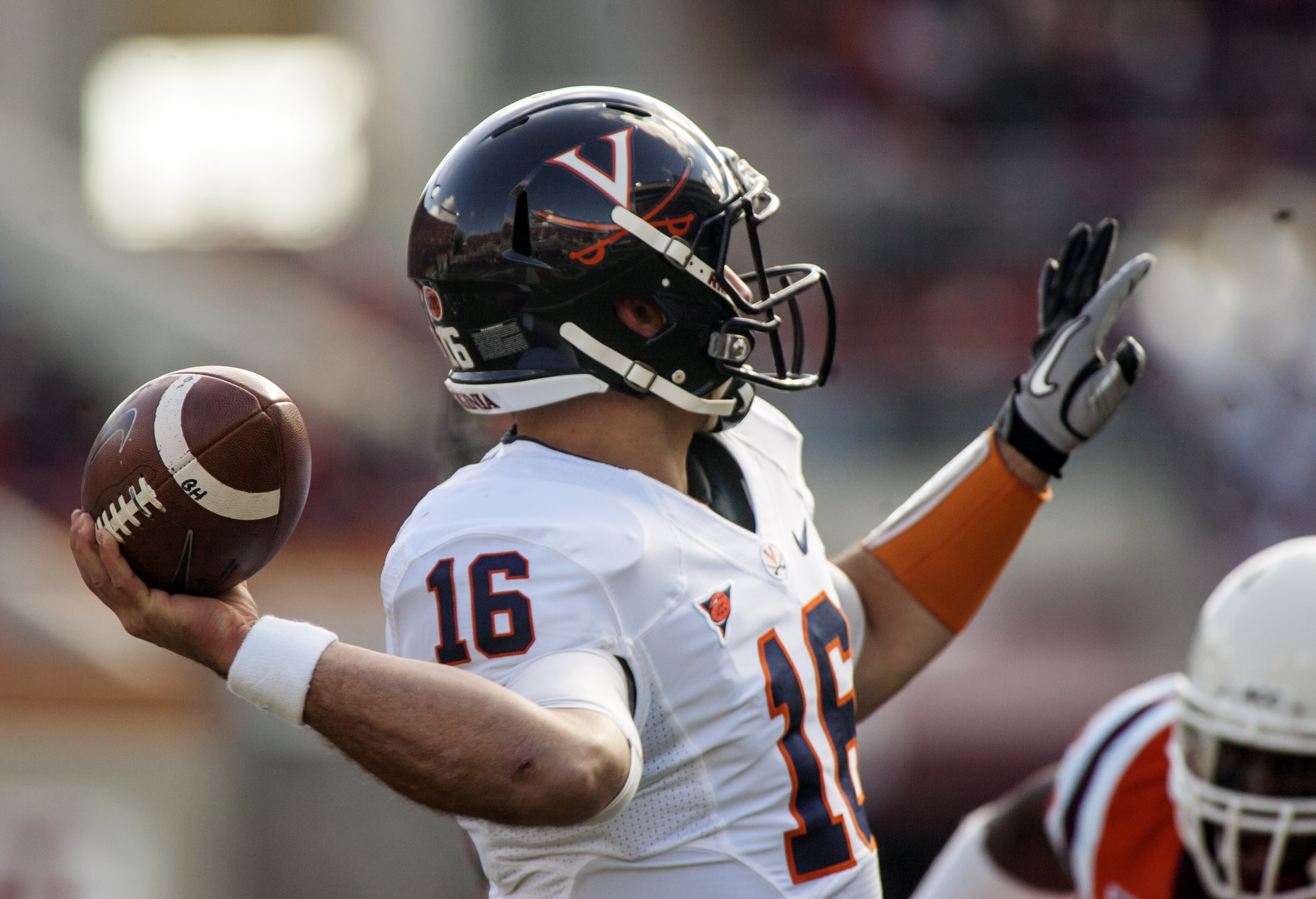 Insight a-plenty from Virginia site The Sabre as BYU prepares for the season opener.
BYU travels to Charlottesville for its season opener against the University of Virginia. The teams kick off at 3:30 p.m. on Aug. 31 with the game being televised by ESPNU. What can the Cougars expect from the Cavaliers? Kris Wright, editor of the TheSabre.com, helped us preview the match-up with a Q&A for our first edition of Opponent Notebook.
LOYAL COUGARS: Virginia recently named David Watford the starting QB. What ultimately led to Watford getting the nod and is he up the challenge of facing a Bronco Mendenhall defense in season opener.
THE SABRE: Watford won the job by performing a little better than Greyson Lambert in practices. After playing as a true freshman in 2011, Watford redshirted last season but that slight experience edge seemed to be enough to get him in the starter's seat for the opener. Is he up to the challenge? That's a hard question to answer. The coaches like Watford's leadership skills and the fact that he brings mobility to the table along with a big arm. When he did play for a different offensive coordinator two years ago, he showed flashes of being a potentially great quarterback along with flashes of the game moving too fast. I suspect there will more moments on both ends of that scale early this season, including the BYU game. We'll have to see where that scale tips long term, though.
LC: New QB's rely heavily on good running backs and Kevin Parks fits that role. Give us the run down on Parks and who else needs to step up for Virginia to find success with a young QB.
SABRE: You're right on in that assessment. Parks is the type of runner that can take some pressure off a young quarterback because he doesn't lose much yardage. Over his first two seasons on the field, Parks has surpassed 700 yards rushing while splitting time with other backs. That included last season, when an inconsistent offensive line had trouble establishing the run in some games; even so, Parks still averaged more than 4.0 yards a carry. He is a short, low center of gravity style runner so that makes him hard to tackle. Watford will also look to some other experienced skill players to help him out as Virginia's top three receivers (Tim Smith, Darius Jennings, and Dominique Terrell) and top tight end (Jake McGee) all return from last season. Ultimately, however, the offensive line needs to be more consistent than 2012 to really make the job easier for Watford.
LC: New DC Jon Tenuta is known for his aggressive defenses. With the loss of Chris Brathwaite to academic ineligibility Virginia will have to rely on some young but talented guys in a new scheme. Who has emerged as the defensive leader and why are the other guys following them?
SABRE: There is really one guy at level of the defense to take on the leadership roles. Up front, defensive end Jake Snyder is entering his senior season and he has been very vocal in practices this offseason. A hard worker that knows the ins and outs of football, it's easy for teammates to trust and follow him. At the linebacker level, middle linebacker Henry Coley has emerged as the linchpin of the defense. Tenuta's scheme requires the LBs to make a lot of the calls and adjustments as well as a lot of the plays so Coley has stepped into a vocal role there. Finally, the team's leading returning tackler is safety Anthony Harris. He may be one of the most underrated players on this team. He's a sure tackler, has a high football IQ, and he serves as a tone-setter in the locker room.
LC: Junior corner Tra' Nicholson was named a preseason All- ACC candidate will get an early test against BYU's Biletnikoff Award watch list candidate in Senior Cody Hoffman. Tell us about Nicholson's skill set — is he a legitimate shut down corner and why?
SABRE: I have no idea if Nicholson fits the "shut down" corner mold. I say that because Virginia spent a lot of his first two seasons playing off the line of scrimmage and while frequently dropping into Cover 4 across the secondary. There's just no way to know if Nicholson can be the type of player fans envision when they think "lock down corner." With that said, we'll find out soon enough. Tenuta's scheme often requires the outside corners to play man to man against receivers like Hoffman. Nicholson's skill set suggests he could be a very good corner in this defense. He's willing to bump receivers and stick his nose in on tackles. He's very fluid with his backpedal and hip turn movements off the snap. And he's got good closing speed and instincts (he tied for the ACC lead with 15 pass break-ups last season). I think this could be one of the most entertaining match-ups between the two teams.
LC: Former five-Star recruit and Army All-American Taquan "Smoke" Mizzell is the name that BYU fans will need to get familiar with. Give us some insight into the hype surrounding his recruitment, expectations of fans and coaches and his abilities as return specialists.
SABRE: There has been plenty of hype with Mizzell's arrival. He is, after all, the first five-star recruit to choose UVa since offensive lineman Eugene Monroe (who went on to the NFL with the Jacksonville Jaguars). The expectations are high for Mizzell, as you probably expect with such a high ranking and a nickname like "Smoke" that he earned from his elusiveness in high school. The Cavaliers are going to use him immediately on both offense and special teams. As a running back and potential slot receiver in certain sets, they'll look for ways to get him out into space where he can use his lateral mobility to his advantage. On special teams, Mizzell is expected to be one of the featured kickoff return guys in the opener against BYU. The Hoos have been average in that category for several seasons and they're hoping for a boost from Mizzell there.
Thanks again to Kris and The Sabre for helping with this article.