Opponent Notebook: Texas Q&A with Dustin McComas of OrangeBloods.com
Updated: September 5, 2013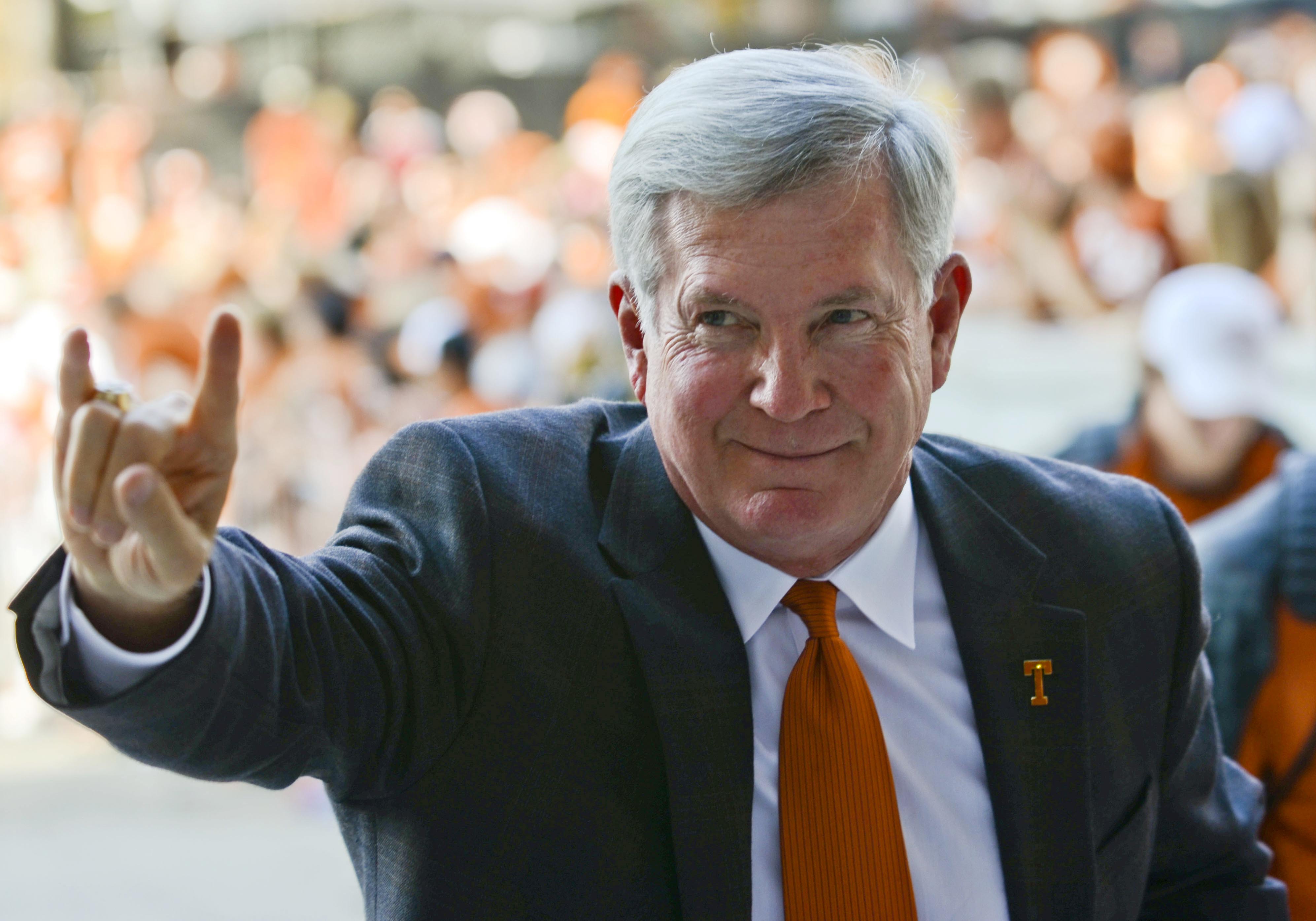 Get up close and personal, a preview of Texas with some help from Dustin McComas of OrangeBloods.com.
Last week's opening game against Virginia didn't go nearly as planned, and it doesn't get any easier for BYU as it hosts the Texas Longhorns this Saturday at 5 PM MT. We were able to share ideas with Dustin McComas, writer for OrangeBloods.com, and get his insight on this week's game.
LOYAL COUGARS: It seems as if a lot has changed since the last time BYU faced Texas back in 2011. What would you say is the biggest different between the Texas team we saw in 2011 and the one we will see on Saturday.
Dustin McComas: Oh boy. Where do I begin? When BYU faced Texas in 2011, the Longhorns were coming off of a 5-7 disaster of a season and replaced pretty much their entire coaching staff. The QB position was a mess, the talent was inexperienced or down and Texas was trying to build a different style and culture. Now, the Longhorns are in their third year under the new regime, and the first year of the Major Applewhite and Darrell Wyatt duo at offensive coordinator. In 2011, the Longhorns had no idea what they had at QB. In 2013, David Ash is the clear guy at quarterback with lots of starting experience under his belt. Plus, the team in general has a lot more experience. Guys like Jaxon Shipley, Quandre Diggs, Ash, Malcolm Brown, and Adrian Phillips that made big plays in [the 2011] game are still at Texas.
Texas was lost and trying to shake off the most disastrous season in Mack Brown's history. Now, they think they've built what they wanted to and that they're ready to make a run again.
LC: Even though the scoreboard indicated a blowout, New Mexico State put up 346 yards of total offense against Manny Diaz's defense. Are there holes in the Texas defense that BYU can exploit?
Dustin: Although the Longhorns gave up 346 yards, New Mexico State averaged just 4.1 yards per play. That being said, the Texas defense is still a question mark and until proven otherwise, good offenses do have a chance to exploit it. The Longhorns are very strong at corner, but safety remains a question mark. Diggs has slid into the nickelback spot vacated by first-round pick Kenny Vaccaro, but Phillips and Mykkele Thompson still have a lot to prove, especially as tacklers. The defensive ends are a strength, but a young group of defensive tackles still has to prove it can be successful consistently. Jordan Hicks is back at outside linebacker, but the middle linebacker spot is still something Texas probably isn't happy with.
You're not going to beat Texas by throwing at its corners and letting the defensive ends come after the QB all game, but until it proves it can stop it, a good offense could have success by attacking the middle of the defense. Plus, spreading Texas out and forcing it to tackle talented players in space was a recipe used by a lot of teams last year.
LC: Mack Brown has been full of high praise for BYU's defense and particularly linebacker Kyle Van Noy. How will the Texas offense look to attack the strength of BYU's defense?
Dustin: Well, Texas is going to have to prove at some point it can run the football between the tackles in order to have some sort of balance, which could be tough against that good BYU front. But the way Texas will probably attack BYU the most will be with its speed and spreading out the defense to allow talented receivers to work down the field. The Longhorns are probably going to try to put BYU in situations where it can get single coverage and force BYU to make tackles on talented players in space. Plus, the zone-read type running game, and the play-action off of that could be a good way to try to at least make Van Noy slow down and think.
LC: It seems Texas is stacked with offensive weapons, most of them comprising the "four-headed monster" at running back. Which player on offense should BYU fans be worried about?
Dustin: I think the player BYU might have to worry the most about is sophomore Daje Johnson. There aren't many players in college football as fast as he is, and Applewhite has shown already in one game that he will get Johnson the football a number of ways, which resulted in two long touchdowns. Players like Mike Davis, Brown, Shipley, and Johnathan Gray could rip off a big play at any time as well, but Johnson is a definite threat to score every time he touches it.
LC: David Ash looked impressive throwing the ball last week with three touchdowns of 54, 66 and 38 yards each. Has he finally developed into a legitimate passer or is he still a running quarterback who can throw?
Dustin: Ash has all the tools necessary to be a good passer. He's got the arm strength, ability to consistently throw spirals accurately, and the strong mechanics. For him, it's a matter of making sound decisions consistently. We saw him struggle at times last year, but also torch the defenses of Oklahoma State and Ole Miss on the road as a passer in the beginning of the season. Although he's athletic enough to run, he's a pass-first quarterback, and better passer than runner.
LC: Is Texas for real with these altitude masks? This just confirms my suspicion that UT has a money tree behind Mack Brown's office it can shake every once in a while.
Dustin: Although Texas' performance on the field has declined, its reign as the biggest moneymaker in athletics has continued. It wouldn't shock me if it has some sort of Ticket Oak-like thing hidden somewhere that produces all sorts of goodies. In all seriousness, Texas did train with masks some this summer that somewhat restricted the airflow in preparation for the altitude at BYU. Former players trained with the masks some during the summer as well, and took pictures of themselves looking like Bane from the recent Batman movie. The Longhorns want to play as fast as they possibly can on offense, so they took measures to make sure that their players would be ready for the altitude change. When Texas last played at Wyoming, the elevation bothered [players], so measures were taken this time to be ready.
Thanks again to Dustin and OrangeBloods.com for helping with this article.
MORE FROM LOYAL COUGARS
Week 2 Depth Chart and Injury Report
Brandon Davies signs with Clippers
Cougar Walk: A new tradition is born