Five reasons BYU should stick with 'Go Fast Go Hard'
Updated: September 26, 2013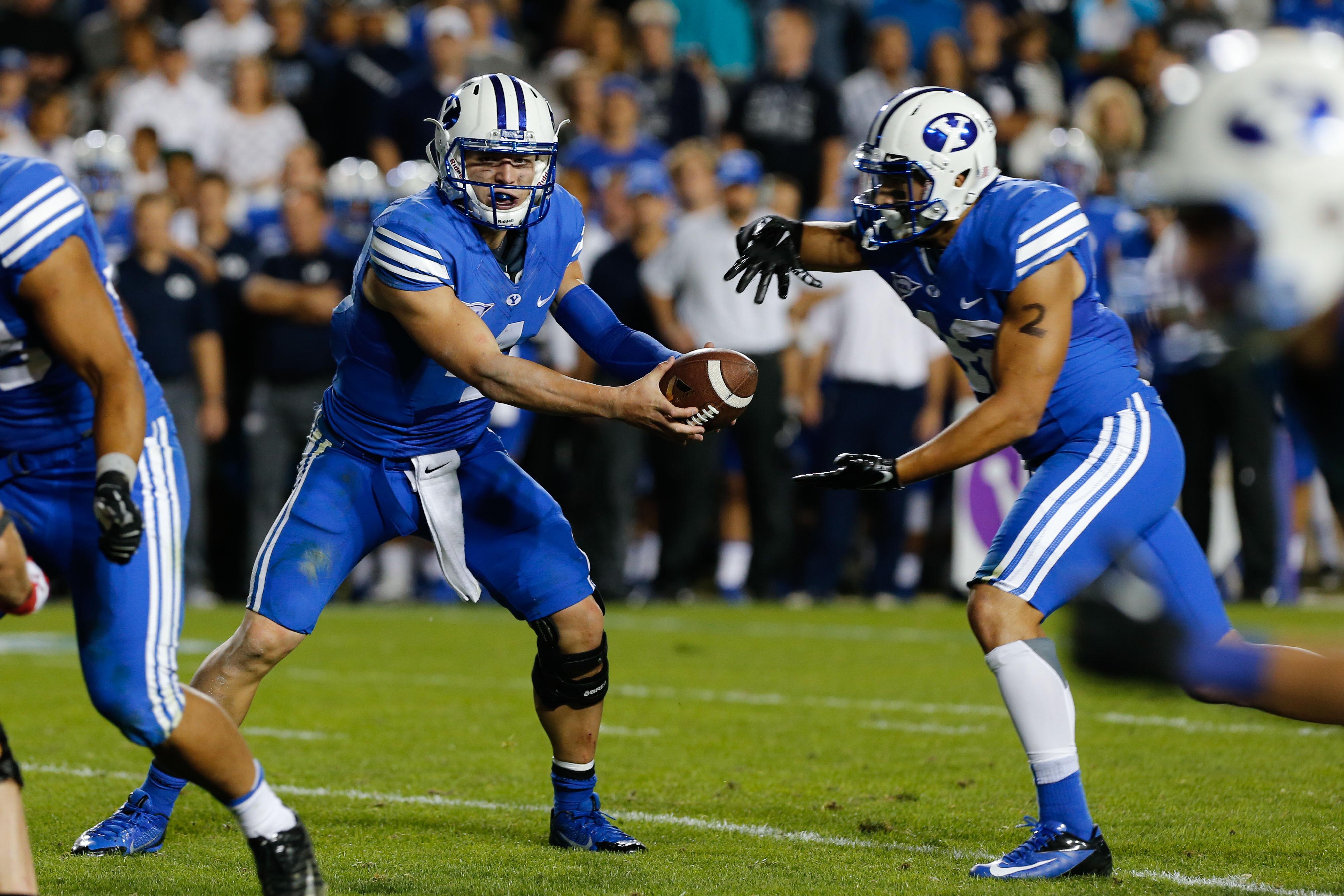 Sticking to your guns is hard, but Geoff details why BYU should keep its fast-paced offense.
Three games into the Robert Anae 2.0 era, there has been some fan concern about his new "Go Fast, Go Hard" (GFGH) offense. That concern is not unwarranted. Scoring a measly thirteen points in a loss to BYU's arch rival is not what any BYU fans wanted.  But GFGH still has massive potential. Here are some reasons to be optimistic about it.
1. GFGH is hard to do well
While this might seem like an argument against GFGH, I see it as the opposite. The fact that it is hard to do well means that there are real barriers to entry into the GFGH club. It takes a lot of time and practice to get good at these sorts of things and that means when BYU finally breaks through and the execution of the offense begins to match the pace of the offense, opposing defenses won't know what hit them. That's because very few teams in the country will have paid the price to become highly competent at executing at a high level while maintaining a blistering pace of play.
2. GFGH masks weaknesses
As Bronco mentioned this week, moving at a breakneck pace gives his inexperienced offensive line something of a leg up on the defense. Bronco pretty much said BYU's 2013 offensive line is not capable of winning a lot of straight up, old school battles. They are too new, too young, too patched together still. GFGH gives the offensive linemen less to think about on run plays and wears defenses down. The better the line gets at executing assignments at this pace, the greater that advantage over the defense will become. That advantage grows as the game wears on and defenses tire out.
3. GFGH makes it easier to read defenses for the BYU quarterback
Taysom Hill recently pointed out that the faster the offense goes, they harder it is for opposing defenses to mask what they are doing. Not only does the pace wear defenses down, it also makes it very hard for defenses to mask coverages and blitzes. That means the QB's pre-snap reads get easier too when the offense is humming along.
4. Speed doesn't have to mean worse execution
I heard Brandon Doman in a radio interview saying that you always sacrifice execution when you pick up the pace. While that is certainly true when offenses first start moving quicker, it isn't necessarily true over time. Consider virtuoso musicians like jazz legend Charlie Parker. That cat could bust out jazz licks with great precision at unbelievable speeds. Sure, when he was a beginner he had to go slower. But the more he practiced the better his execution became — even when playing at warp speed. That principle holds true with this offense too. The more the team moves at warp speed, the better they will get at executing their assignments with precision. My prediction is that at some point, hopefully in the near future, the combination of the fast pace BYU runs at and a higher level of execution will reach a critical mass and BYU will start scoring 40+ points consistently.
5. You don't need "Oregon athletes" to make GFGH a devastating offense
A common criticism I hear is that GFGH will never work because BYU lacks individual players with blazing foot speed. This claim is unpersuasive to me. While incredible individual athletes help any team, one of the advantages of an entire offense moving at a fast pace while still executing is that it levels the playing field for teams who don't have a roster full of 5 star recruits. As Roger French liked to say, "fatigue makes cowards of us all". Anae's goal for the GFGH offense is surely to get the execution levels as high as they were in the best of the Beck/Hall eras, only execute like that while running 50% more plays per game.  That is a lofty goal, but the payoff for achieving it is BYU returning to being a perennial top ten offense.
BYU is shooting for the stars with GFGH. But BYU football has been all about shooting for the stars since the 70's. It will take time and gruelingly hard work for BYU to become excellent at executing the offense with precision in each of 100 offensive plays in a game. But BYU has the type of players with the discipline and dedication required to pull this off. When this investment in GFGH pays off I believe BYU that scoring more that 40 points against even top teams will become the norm rather than an anomaly.