Podcast 124: Jason Franchuk on BYU's up-and-down season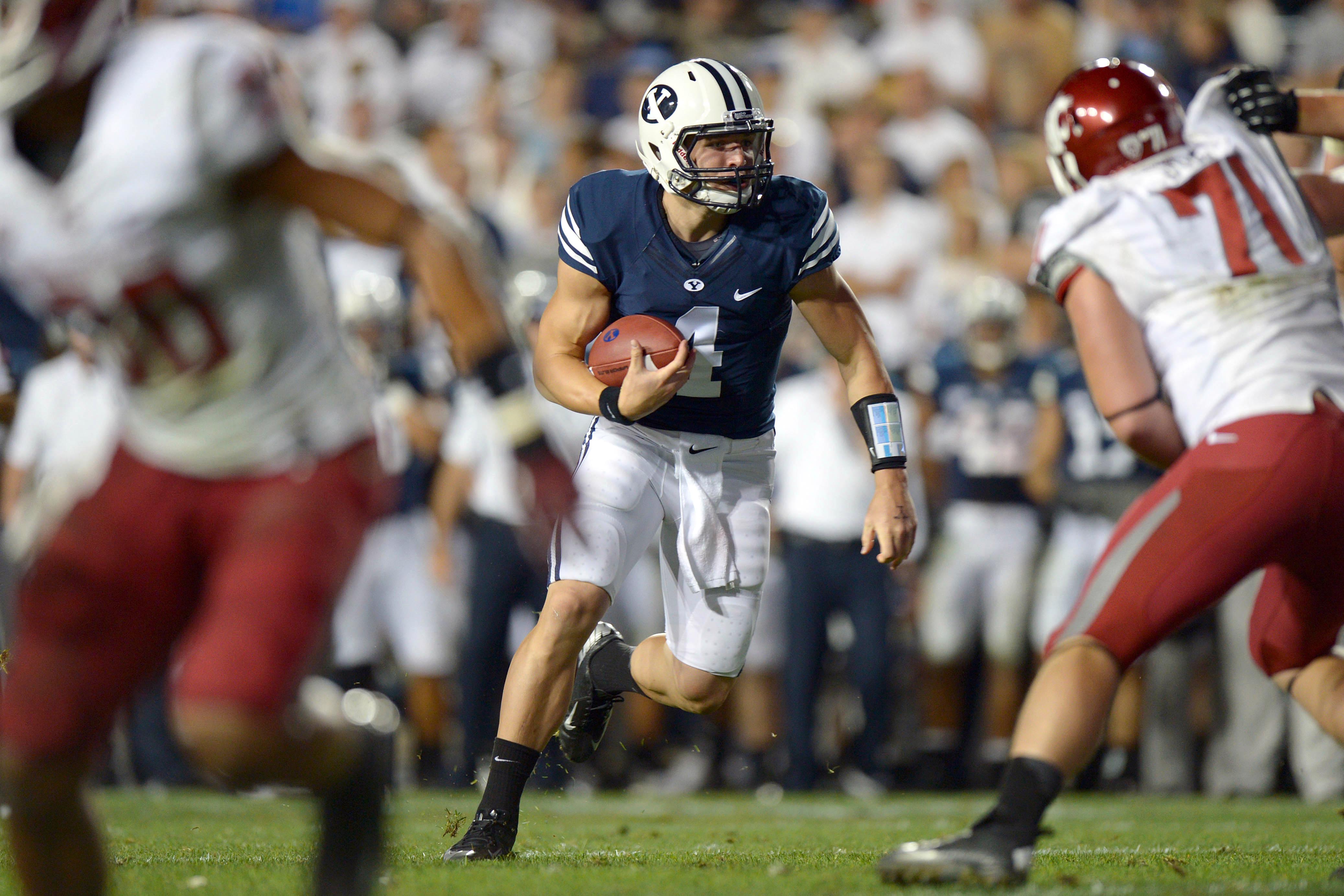 Jason Franchuk of The Daily Herald  returns to the podcast to tell us how the Cougars are doing amidst a tumultuous season that's included injuries, suspensions, the high of beating Texas, and the low of losing to Utah. He also breaks down the BYU offense and gives updates on how much he thinks Cody Hoffman and Jamaal Williams will be involved against Utah State.
Adam and Matt bookend their portion of the podcast discussing fantasy football and the MLB playoffs. Between that, they tell what we learned about the BYU offense against Middle Tennessee, and they provide their predictions for Friday's showdown with the Aggies. Short version: one of them picks BYU, and the other picks Utah State.
Listen to the podcast here, download it on iTunes, and/or subscribe to our RSS feed.