Boise State Q&A with B.J. Rains of the Idaho Press-Tribune
Updated: October 24, 2013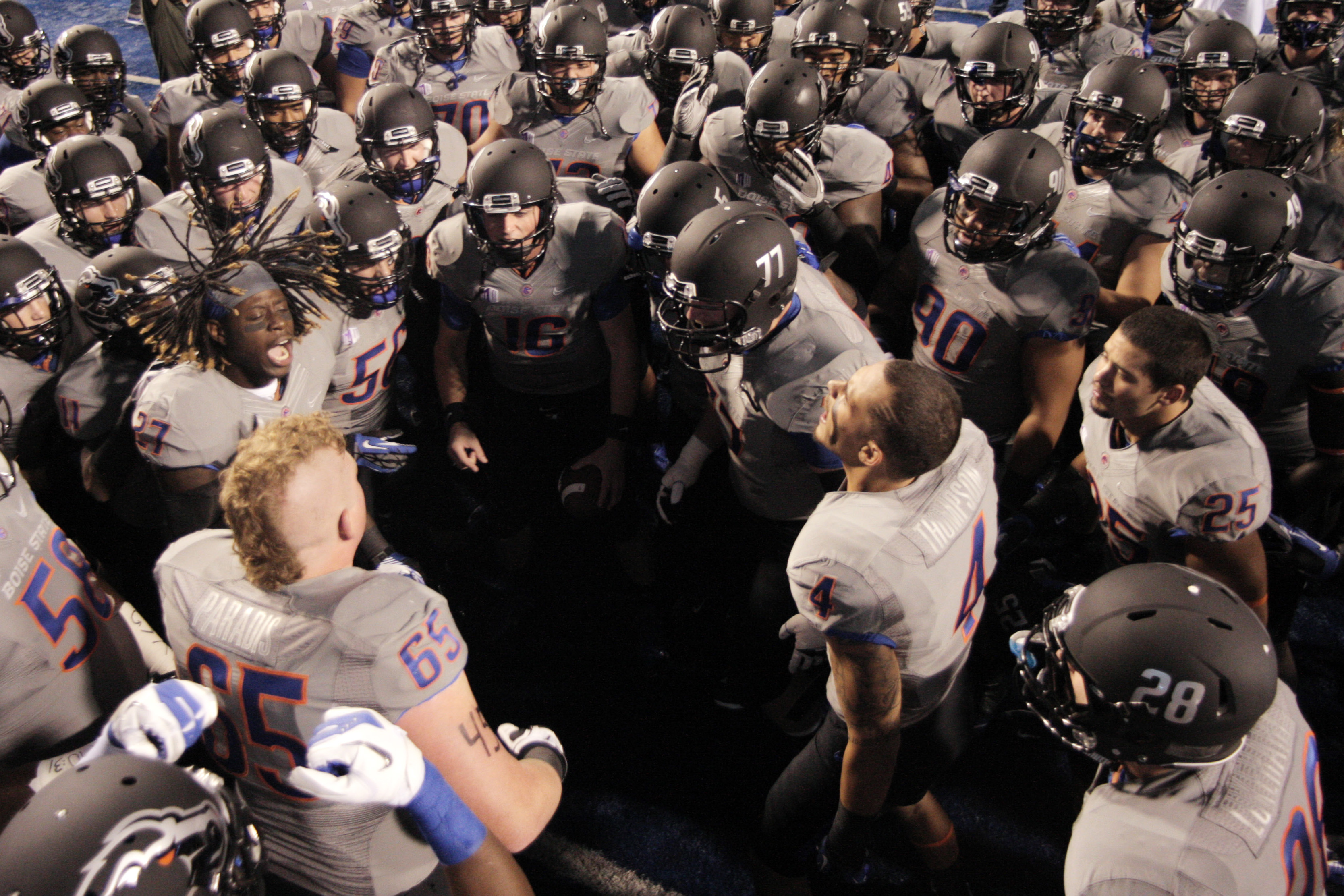 Opponent Notebook: A preview of Boise State with some help from B.J Rains of the Idaho Press-Tribune.
After giving Cougar fans a collective heart attack with its win over Houston, BYU looks to avenge last year's tough loss to Boise State. We were able to pick the brain of B.J. Rains, Boise State beat writer for the  Idaho Press-Tribune, and get his thoughts on this week's game.
LOYAL COUGARS: The Broncos suffered a tough loss when Joe Southwick went down with an ankle injury. What can you tell us about his backup and this week's starter, Grant Hedrick? 
B.J. Rains, Idaho Press-Tribune: Hedrick is a redshirt junior from Independence, Ore., that's been used in certain packages the past few years. He's much more of a running threat than Southwick and provides the offense with a new element they haven't enjoyed in several years. Hedrick rushed for 115 yards and two touchdowns vs. Nevada, becoming the first Boise State quarterback to rush for at least 100 yards since 2004. He's also an accurate passer, as evident by his 18-for-21 night vs. Nevada. He'll be making his first career start Friday night vs. BYU and should be even more prepared with a week of first-team reps in practice.
LC: Last year BYU shut out the Boise State offense and held them to 261 yards of total offense. How do the Broncos plan on attacking the BYU defense this go-around?
B.J.: The Boise State offense knows they face a big challenge Friday night against a BYU defense that has only allowed three rushing touchdowns all season long. Boise State running back Jay Ajayi had 222 yards rushing and three touchdowns in last week's win vs. Nevada and said he enjoys challenges like the one he'll face Friday night. The Broncos figure to run the ball plenty with Ajayi's dominance and Hedrick's added ability to keep the ball on zone-read plays. The memories of last year's 7-6 win – in which Boise State got only a defensive touchdown – remain fresh and the Broncos' offense, which has been much more explosive this year, hopes to make sure things are different.
LC: Speaking of last years game, Boise State's defense was equally impressive. Is there a weakness in the Broncos defense that BYU can exploit?

B.J.: The Broncos have a lot of young and inexperienced players getting key playing time for the first time in their college careers this season. They got off to a rough start, allowing at least 520 yards and 38 points in two of their first four games, but have been much better since. The defensive line had just four total sacks in the first four games, but has 14 sacks in the previous three games alone. The Broncos have two freshman starting at linebacker and two sophomores starting in the secondary. The secondary was Boise State's weakness earlier in the season but they have played much better the past few games.
LC: Every week Taysom Hill looks more impressive throwing the football, particularly after last weeks 417-yard performance. How do the Broncos plan on slowing him down?
B.J.: The Boise State defense doesn't know what's behind the impressive turnaround in Hill's passing numbers the past few games, but they've definitely taken notice. The defensive players and coaches talked all week about how Hill is a threat with both his arm and his legs. They hope to try and keep him in the pocket and limit his ability to scramble, but that's obviously easier said than done. The Broncos hope to continue getting pressure up front and try to put BYU in third-and-long situations, forcing him to try and beat them with his arm. He's done that of late, but the Broncos want to make him continue to do it.
LC: Considering the school's relative proximity and the fact that they are locked in to play each other the next few years, does the Boise State fan base and program see this as a rivalry game?
B.J.: I think it will continue to become a better rivalry as the years go on. There are a ton of BYU fans in the Boise area and I'm sure the distance between the two schools will allow fans of both teams to travel. Both teams are very competitive year in and year out, which should also help the rivalry grow. Close, competitive games like last season's 7-6 battle will also help.
LC: With high profile programs (USC, Texas) likely having vacancies at the end of the season, is this the year Chris Petersen leaves for greener pastures?
B.J.: It's my first season covering the team and I'm probably not the right guy to answer this question. I have no inside knowledge on Petersen's thinking, but it seems like every year his name comes up in association with coaching vacancies and every year he remains at Boise State. He's said numerous times that his family is happy in Boise and he's enjoyed his time here. I'll be curious like anyone else to see if he flirts with any of the available high-profile jobs at the end of the season.
LC: The last two meetings between these teams were down to the wire. How do you see the game playing out?
B.J.: I see it being another competitive game but we'll probably see more points scored by both teams. Both offenses enter Friday's game coming off strong games. Both defenses are improved as well, but I don't see either team only being limited to one touchdown like last year. Boise State is around a touchdown underdog as of Wednesday night, which would be one of the biggest underdogs the've been in the Chris Petersen era. Petersen called it one of the biggest challenges the Broncos have faced since he became the head coach in 2006. The Broncos feel there won't be much of a drop off with Grant Hedrick at quarterback. It should be a great, competitive game and I'm looking forward to it.
Thanks again to B.J Rains and the Idaho Press-Tribune  for helping with this article.