Bye-Week TV Guide for BYU fans
Updated: November 1, 2013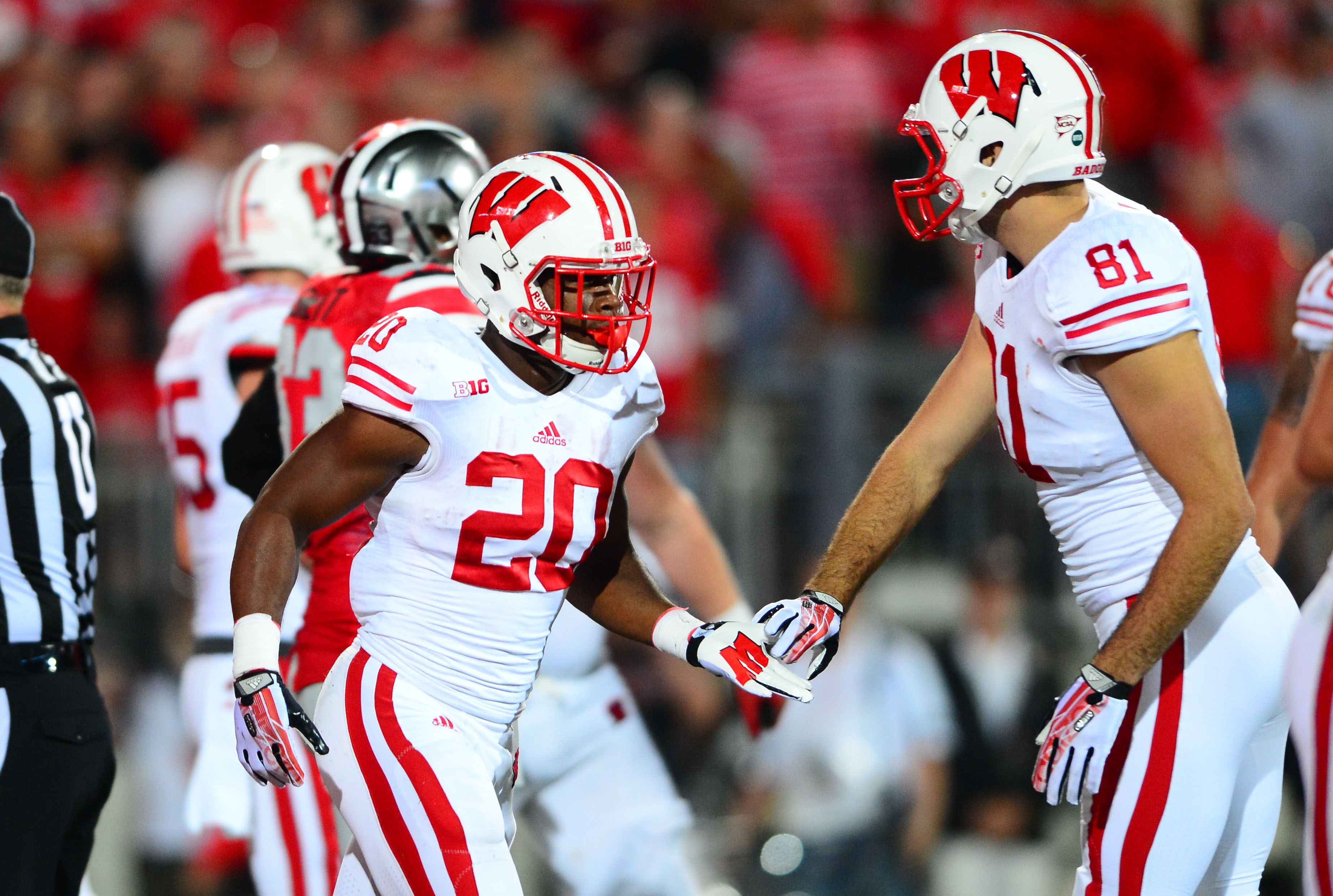 Looking over the Week 10 slate of college football to see what might interest BYU fans during a bye week.
BYU is riding high on its five-game winning streak, so it's definitely a bummer to take a week off. Take heart, though: there's plenty of college football to enjoy while we wait for next week's big matchup against Wisconsin. No matter what your viewing or rooting interests on the bye week are, there should be plenty to which you can pay attention this week.
GETTING BYU-WISCONSIN ON THE BIGGEST STAGE POSSIBLE
#24 Wisconsin @ Iowa | 12 pm ET, ABC (or ESPN2)
#21 Michigan @ #22 Michigan State | 3:30 pm ET, ABC
Northwestern @ Nebraska | 3:30 pm ET, Big Ten Network
We already know that BYU's game against Wisconsin on Nov. 9 is set for 3:30 pm ET. It will appear either on a national ABC broadcast or on ESPN. Its scheduling pair in that time slot is Nebraska at Michigan. I'd like to see it on ABC, because it is the widest audience and biggest stage possible (the numbers I've found say ABC is available in 113 million homes, ESPN is in 98 million.) This desire is also selfish as if I happen to get stuck at work, ABC is available there while ESPN is not.
That means BYU-Wisconsin needs to be clearly more appealing as a national broadcast than Nebraska-Michigan. The only thing that can change this by any degree is wins and losses. So watch Wisconsin get to 6-2 by taking care of business in Iowa. Then, our attention turns to the in-state Michigan rivalry. A Michigan State win knocks Michigan out of the Top 25, and would be the best way to make the Nebraska-Michigan game less appealing. If Nebraska lost at home to Northwestern (again) and dropped to 5-3, that just might seal the deal.
Getting on ABC would also mean BYU would appear on national broadcast television twice in three weeks, as the Cougars will appear on NBC against Notre Dame in a few weeks.
Keeping your eyes on those two 3:30 pm ET matchups will also keep you from noticing Virginia getting destroyed by Clemson and officially becoming ineligible for a bowl game.
BOLSTERING RESPECT FOR BYU'S SCHEDULE
On the outside chance that BYU has a BCS bowl in reach (it does by only the slimmest of possibilities — and hey, we didn't bring it up, national writers did), the teams on BYU's schedule need to keep winning. Even without the chance of making a BCS bowl this year, though, garnering respect can go a long way toward the success of independence. Name and program strength, fair or not, mean a lot in college football. It's how a team with as many question marks as Boise State had this season started ranked #19.
Finishing 9-3 or 10-2 without a BCS bid would still be a great success for this season — and if the schedule proves to be strong enough, the season will stick in the minds of voters and selection committee members for future seasons.
Middle Tennessee @ UAB | 1:00 pm ET, Fox Sports 1
At 4-4, Middle Tennessee's bowl eligibility is essentially a foregone conclusion with its weak remaining schedule. But it would be nice if the Blue Raiders could finish 8-4 instead of 7-5 or 6-6. It's certainly possible, and starts in Birmingham.
Navy @ #25 Notre Dame | 3:30 pm ET, NBC
The Irish can climb the rankings and rack up wins in preparation for the game against BYU. Playing an 8-2 team on national broadcast TV won't be a bad thing for BYU.
Kansas @ Texas | 3:30 pm ET, Longhorn Network
If Texas gets to 6-2 with a 5-0 record in the Big 12, it will be ranked for the first time since losing to BYU.
Hawaii @ Utah State | 4:00 pm ET, CBS Sports Network
What was said for Middle Tennessee can also be said for Utah State. I think the Aggies will still reach a bowl game — their question is how high they can reach with a backup quarterback, and if they can be there to play in the MWC championship game if Boise State slips up.
Pitt @ Georgia Tech | 7:00 pm ET, ESPNU
A win from the Yellow Jackets makes them bowl eligible for the 17th-straight season.
Nevada @ #16 Fresno State | 10:30 pm ET, ESPNU
Cap off your wonderful day of college football with an old WAC matchup. Nevada is 3-5, so to reach bowl eligibility and still lose to BYU means winning its next three. Colorado State and San Jose State are winnable, so Nevada's chances for a bowl game rely solely on upsetting Fresno State.
THE WEEK'S BIGGEST GAMES
Keeping an eye on BYU's opponents is interesting, but make sure you don't miss out on the week's best matchups.
#18 Oklahoma State @ #15 Texas Tech | 7:00 pm ET, FOX
#7 Miami @ #3 Florida State | 8:00 pm ET, ABC
COUGAR CAGERS' FINAL EXHIBITION
Alaska-Anchorage @ BYU | 9:00 pm ET, BYUtv
BYU basketball is also in action on Saturday in its final exhibition game before the season begins next Friday.