Wisconsin Q&A with Zach Heilprin of ESPNWisconsin.com
Updated: November 7, 2013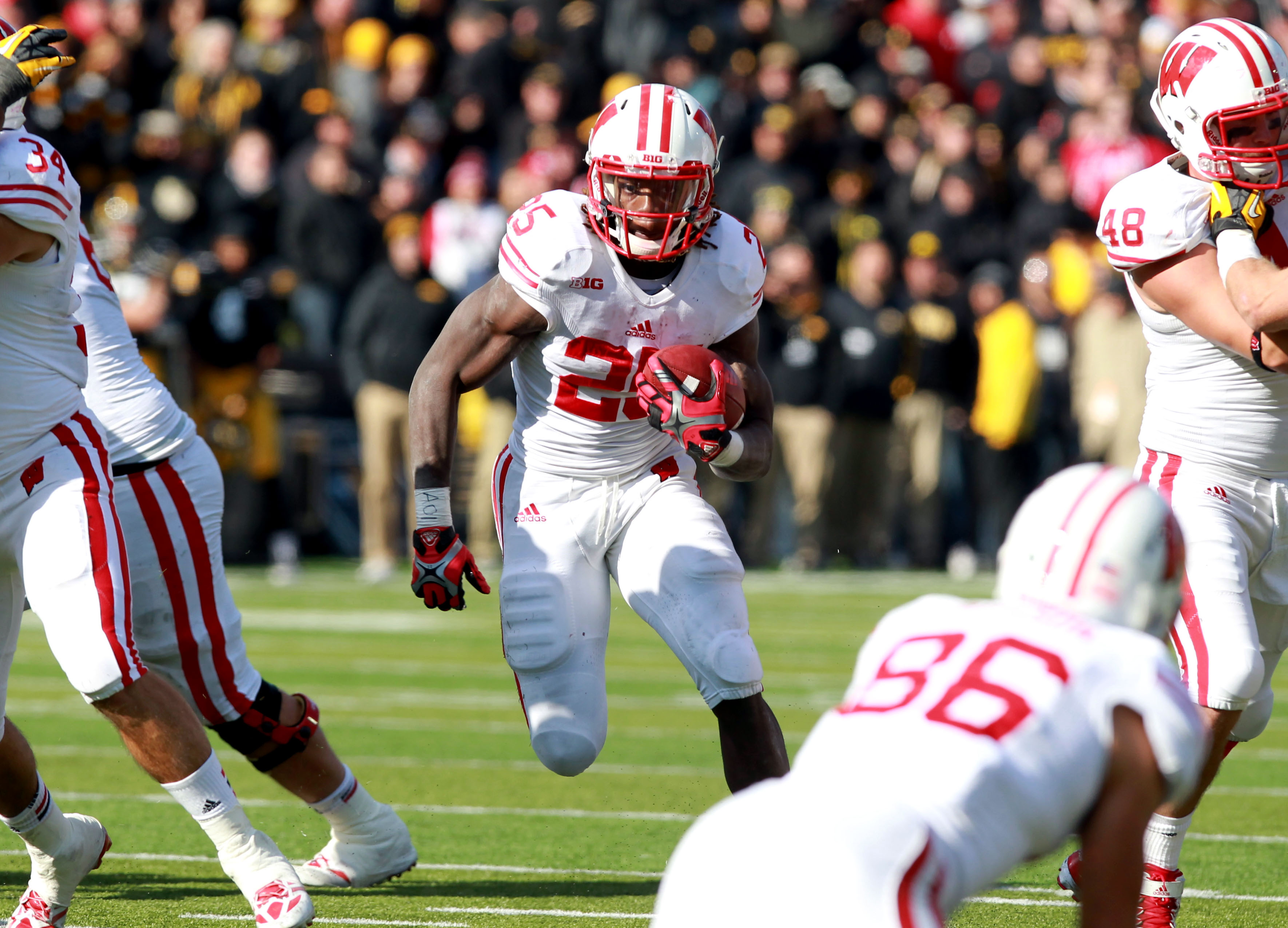 Opponent Notebook: A preview of Wisconsin with some help from Zach Heilprin of ESPNWisconsin.com.
After taking the bye week to get some much needed rest, BYU hits the road to face former Utah State head coach Gary Andersen and his Wisconsin Badgers. We were able to catch up with Zach Heilprin, Wisconsin beat writer and radio host for ESPN Wisconsin, and get his thoughts on this week's game.
LOYAL COUGARS: BYU's has been able to develop some balance in its offense now that the passing attack has been discovered. Is there a weakness in the Badger defense that BYU can exploit?
Zach Heilprin, ESPN Wisconsin: In the overall scheme of things, the Wisconsin defense has been very good this year. Under first year defensive coordinator Dave Aranda, they've adapted well to the 3-4 scheme that he installed after coming with UW coach Gary Andersen to Madison. They've been stout against the run (91 yards per game) and the pass (195.1 yards per game). The red zone defense has been among the best in the country, allowing touchdowns just 38-percent of the time. However, there is definitely an area where the coaches have concerns and that's in how many big plays they've given up through the air. It hasn't been a problem all the time but some of them have come in crucial situations. Of the 22 plays of 20 or more yards they've allowed, 20 of them have come in the passing game, including 16 in the three games they gave up the most points. You can point to the big plays as a reason for their two losses on the season — Arizona State and Ohio State.
LC: Running backs Melvin Gordon and James White are arguably the best running back tandem in college football. What can the BYU defense to do slow these two down?
Zach: To slow the Wisconsin offense the Cougars will have to contain the big plays from these two guys. Along with third-string tailback Corey Clement, the Badgers have featured the most explosive running game in the country with more 50+ yard runs (8), 60+ yard runs (6) and 70+ yard runs (5) than any other team.
A lot of Gordon's big runs have come on the fly sweep – where he starts at wide receiver and comes in motion to take the hand-off. The only two games he's been held under 100 yards – Ohio State (74 yards) and Iowa (68 yards) – the opposing defense stopped the fly sweep early and Wisconsin didn't use it much the rest of the game. What makes it so dangerous is that it forces the defense to cover all 53 yards of the field side-to-side because they'll fake it to Gordon and hand it off to White, who is lined up as the tailback.
LC: Gary Andersen mentioned that the BYU offense is similar to that of Arizona State, who the Badgers faced earlier this season. Based off of that game, how will Wisconsin look slow BYU's frenetic pace?

Zach: Andersen mentioned during his press conference this week that they really have no control over the pace of the game while BYU has the ball. They're going to run what they're going to run and the defense just has to be ready. While the Cougars have gone over 100 plays a number of times this season, the most plays Wisconsin was on the field was 93 against Arizona State.
The only way to slow down a fast-paced offense like BYU is to keep them off the field and that means long, sustained drives by the Badgers. That's something that hasn't been a forte of theirs this year with the longest scoring drive of 2013 (14 plays, 57 yards, 7:30) coming in the season-opener against Massachusetts. While Wisconsin will take all the big plays it can get from their offense, it could mean more time of the field for the defense – and more time for BYU to put up points.
LC: Joel Stave has been very consistent this season, completing 62% of his passes and throwing for 15 TD's to only 7 INT's. If BYU focuses on stopping the run, is Stave capable of taking over the game with his arm?
Zach: The Wisconsin running game has been slowed only once this year and that happened to be one of Joel Stave's best performances. At Ohio State in late September, the Buckeyes held Wisconsin to 104 yards on the ground, and it was the only game in which the Badgers didn't have a run for more than 20 yards. But Stave and wide receiver Jared Abbrederis hooked up 10 times for 207 yards going against one of the better cornerbacks in the Big Ten in Bradley Roby. And Stave finished with a career-high 295 yards. If BYU is able to slow the running game – similar to what Iowa was able to do in the first half last week – then Stave may be forced into being a bigger factor. But unless the Cougars are putting up a bunch of points, Wisconsin won't stray from their game-plan of the power running game and big play-action shots down the field.
LC: Wisconsin has already faced two talented dual-threat quarterbacks in Braxton Miller and Nathan Scheelhaase. How does Taysom Hill compare to those guys?
Zach: Hill doesn't take a back seat to either Miller or Scheelhaase. The Wisconsin defense has a lot of respect for him, and said Hill most closely resembles Miller but that the BYU offense is completely different.
They also realize how accurate Hill has been. You take away those first three games where Hill struggled with his accuracy and I think he matches up well with Miller and Scheelhaase. It will be interesting to see how the Badgers defense approaches the game. Will they sit back and force Hill to beat them with his arm, which they did with Miller and Scheelhaase, or do they get after him and risk allowing the big plays down the field, like they did against Kain Colter and Northwestern.
LC: It seems as if Gary Andersen has filled in quite nicely for the departed Brett Bielema. What changes have you noticed in the program since Andersen's arrival in Madison?
Zach: Bret Bielema was never loved in Madison, which is hard for outsiders to understand considering he won three straight Big Ten championships. But his personality and a tendency to rub people the wrong way, including high school coaches in the state, didn't sit well with the locals. While his leaving came as a surprise it was met with a collective shrug of the shoulders. Only after he started explaining why he left – taking shots at the program – did fans begin to lash out.
Andersen has developed a very positive vibe in Madison, and while it's still early, he's been able to establish a players-first mentality that was lacking under Bielema. Whether it's letting the kids lead the team onto the field or placing blame totally on the coaches when something doesn't go right, it's a flip from when Bielema was the face of the program. And it doesn't hurt that
he can still wear a mullet
.
LC: How do you see the game playing out?
Zach: This is going to be an exciting game for both fan bases, especially where it comes on the schedule in the middle of the Big Ten season. I think it will be a tight game and will come down to the big plays. Which team can make them and which team can defend them.
A rested BYU team, with an extra week to prepare, poses significant challenges for the home team. But the Badgers having the home field advantage at Camp Randall Stadium could tip the scales in their favor.
Both of these teams have something to prove and this is Wisconsin's last real chance to impress the pollsters as they try to get into the Top 14 of the BCS for an opportunity at an at-large berth.
I've got Wisconsin, 35-31.
Thanks again to Zach Heilprin and ESPNWisconsin.com for helping with this article.