Two years of surveys show strong fan support for BYU coaches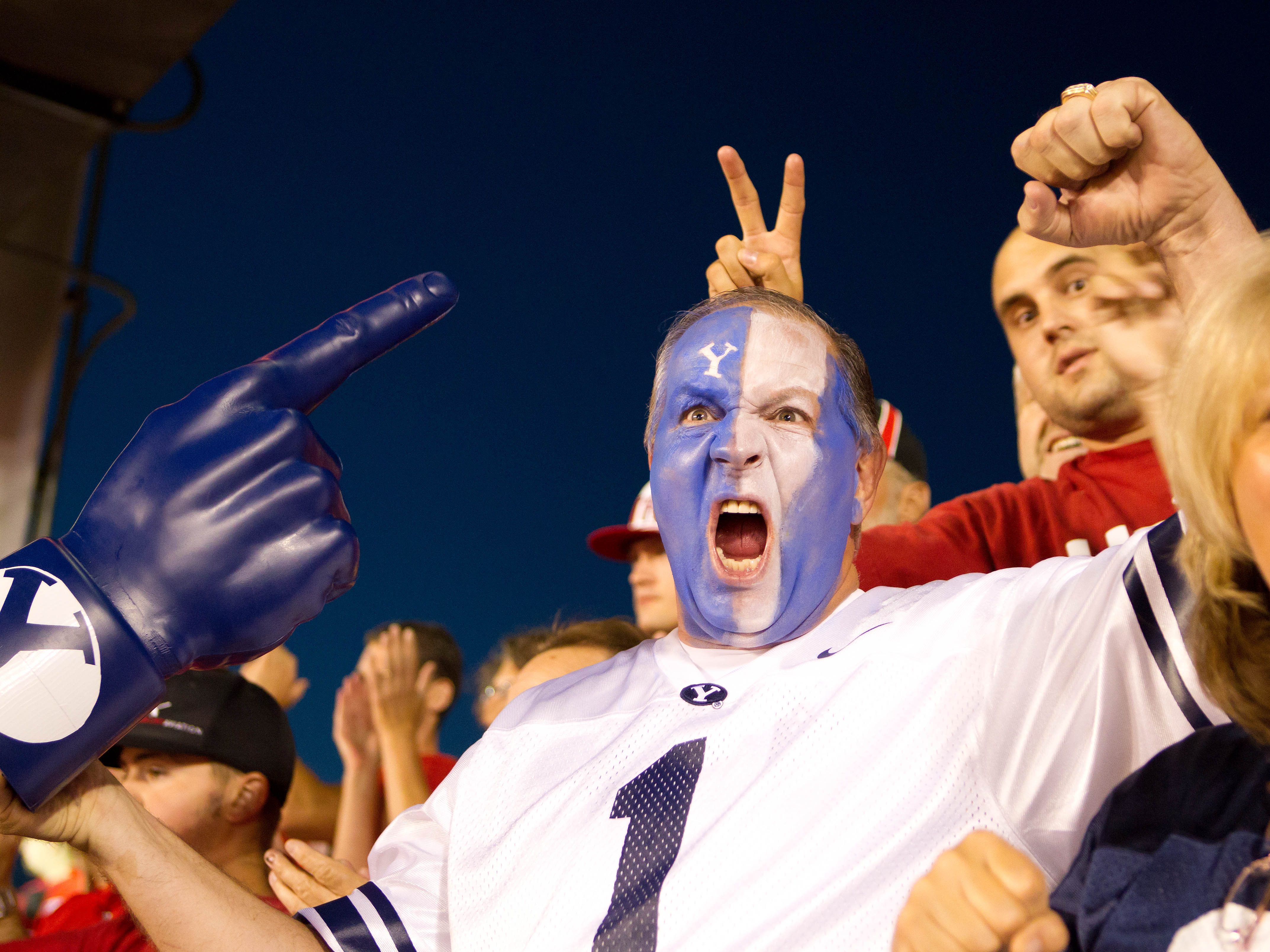 Greg Welch shares results of two years worth of surveys measuring fan support for BYU coaches and leaders.
Living in Iowa, it's hard to get very far away from politics. Our next presidential election is still years away, but candidates have already begun schmoozing and speaking at dinners and other fundraising events.
With that in mind, I put up a set of polls on cougarboard.com following a basic political model: Users were asked to rate job performance as Strongly Approve, Approve, Neutral, Disapprove, or Strongly Disapprove. Each member of the online community only gets one vote, and not everyone there is a BYU fan. Also, not every member of the community would have seen the posted questions. They're certainly not scientific, but after six sets of questions about the biggest names in BYU athletics, the results are interesting.
It's easy to make blanket statements based on assumptions of a groups' option. It's easy to write "Everyone hates Bronco," or "Everyone loves Bronco." Depending on who your friends are, it may be easy to believe either statement.
Out of curiosity for data only slightly better than instant assumptions, I started asking for ratings for Athletic Director Tom Holmoe, Head Coach Bronco Mendenhall, Offensive Coordinator Brandon Doman, and later Dr. Robert Anae and Head Coach Dave Rose. The first poll was in March of 2012 and members of the online community could vote once for each person between strong approve, approve, neutral, disapprove, and strongly disapprove. Generally, each survey received between 100 to 300 responses.
Below are the results. First up, the Athletic Director:
Tom Holmoe took over officially in March of 2005. He hired Bronco Mendenhall while interim AD in 2004, hired Dave Rose later in 2005, and hasn't had to replace either one since. It's an amazing record on its own.
What's especially challenging for Holmoe now is to construct a football schedule. For the amount of work I imagine it takes, BYU could probably hire a full-time Associate AD to deal with the schedule alone. I believe most fans are aware of the unique aspects any BYU AD is going to deal with, and credit Holmoe's tolerance for emails and tweets from (sometimes angry) BYU fans.
Holmoe has always had Cougar fans generally in his camp. His support has remained pretty steady, with a combined 90% of BYU fans showing support. There's some variation in Strongly Approve or Approve, but the AD has BYU fans solidly in his corner.
Next, onto football:
While Bronco does have some strong, vocal detractors it appears the majority of Cougar fans support him. After 2012's very frustrating campaign, support was shaky. After making wholesale changes to the offensive staff last year his support had rebounded. After 2013, there's still some frustration brewing, but not at all near the same levels of what was seen after last season. Few politicians would complain about a 61% combined approval rating.
Brandon Doman started with tepid support, with more than 50% of fans neutral after 2011's struggle with Jake Heaps and Riley Nelson. The offense struggled in 2012, with Doman's disapproval rating peaking in October after losses in Salt Lake and Boise. Interestingly though, by the end of the season, Bronco's disapproval ratings were rising, while former offensive coordinator Brandon Doman's were still bad, but falling. Bronco had to do something.
Dr. Robert Anae began 2013 with fans feeling a bit more optimistic than Doman's last offseason. Fans seem to support the change in direction, but many still seem to be in a wait-and-see mode. Anae is in a tough spot with BYU fans, as getting back together with his old team meant he brought some baggage from his first stint as offensive coordinator. With so many neutral fans, Anae is the only major BYU figure who doesn't have combined support of the majority of fans: 38% support, 37% are neutral and 25% combined to disapprove.
Anae and Bronco could probably both use a big 2014.
Finally, to end on a high note, Dave Rose:
Any politician would kill for these kinds of numbers. There's been a slight drop over the last year, and as the BYU team has struggled to win championships in the WCC, but nearly all fans seem to understand that Dave Rose's work at BYU is a high-water mark in their hoops history.
December's 4-game losing streak was the longest of the Dave Rose era, and its effect can be seen in the most recent poll. Rose has shown he can win and with the recruits he has lined up, BYU fans are left to only hope the Rose machine gets over the current bump in the road and then keeps on rolling.