Jaterrius Gulley commits to BYU, pushes Dan Smith off all-name team
Updated: February 2, 2014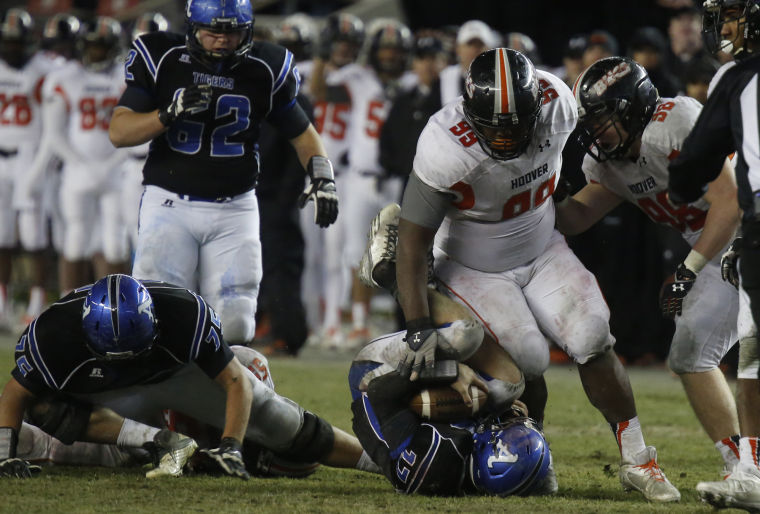 The first player to commit from this weekend's visits appears to be Jaterrius Gulley of Hoover, Alabama.
BYU's first-ever win over Saint Mary's as a member of the West Coast Conference showed immediate dividends late Saturday night (and will hopefully continue to do so).
Jaterrius Gulley, a big defensive lineman and native of Hoover, Ala., announced his commitment to the Cougars via his Twitter account following BYU's historic 84-71 win over the Gaels. Gulley attended the game with several other recruits as part of BYU's massive recruiting weekend that included paintball and snowmobiling in the Utah back country.
I have decided to further my education and football career at Brigham Young university #BYU #99 #NG

— jaterrius gulley (@JaterriusGulley) February 2, 2014
The 6-foot-3, 325-pound defensive tackle helped lead Hoover to back-to-back Alabama Class 6A state championships as a junior and senior. The space-eating lineman reportedly turned down offers from Troy, Southern Mississippi, Hawaii, and UAB to become a Cougar. He also received interest from Auburn and Mississippi State, according to Scout.com's Total Blue Sports. His size and skill set seem to fit perfectly into playing nose tackle in BYU's 3-4 defensive scheme.
Gulley has found himself a target of interest from fans as sort of a light-hearted, unofficial answer to comedy duo Key & Peele's fictitious BYU player Dan Smith. We hope you take it as a sign of respect, Mr. Gulley. Kids named Jaterrius from Alabama generally don't enter into many BYU recruiting discussions — that Coach Kaufusi and company have gone to such lengths to get Gulley to BYU speaks highly of the underrated recruit the Cougars think they have found.
Total Blue Sports interviewed Gulley two weeks ago.