Big names visiting BYU on Jan. 31, likely including Damien Mama
Updated: January 29, 2014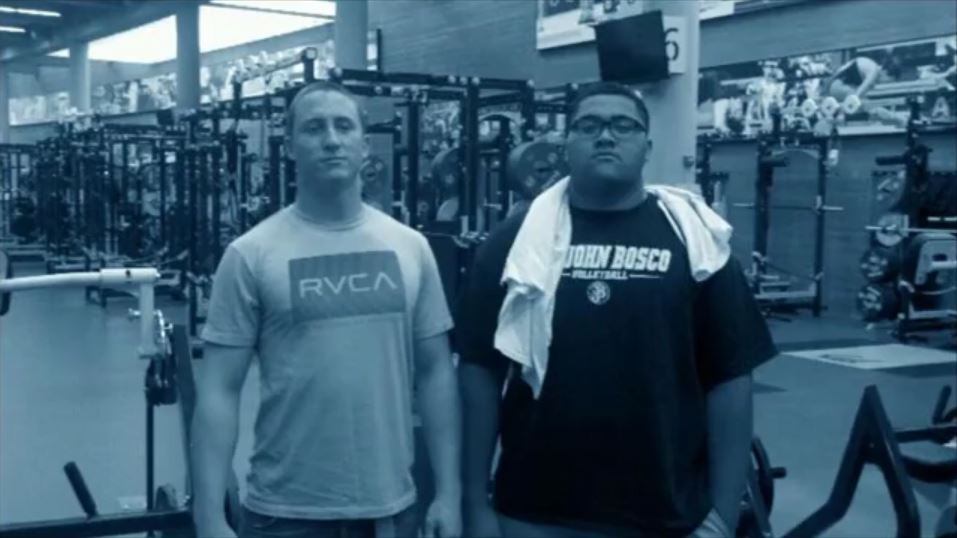 Is Damien Mama lined up to visit BYU this weekend for some wild snowmobiling? And who has dropped their visit?
EDITOR'S UPDATE: Damien Mama cancels UCLA trip, reason to believe BYU visit is back on.
On Wednesday afternoon, Damien Mama surprised and excited BYU fans by tweeting his top three list: Alabama, BYU, and USC.
After being called some names by a UCLA fan in response, Mama responded, "ask the coaching staff" and later, "Helped me realize they put up Fronts." Later, it was reported Mama cancelled his UCLA visit.
Now, ESPN recruiting writer Erik McKinney reports that Mama will indeed be in Provo after all this Friday. Loyal Cougars has reason to believe this is accurate.
Mama re-takes the #1 spot on the priority list at the bottom of this article.
* * *
There were once seven important recruits set to visit BYU on January 31, but that number now seems to be down to three. Geoff Martzen's crew has seen the bad side of recruiting with the big dogs: sometimes, the big dogs come in with offers late and knock you off course.
Last night, running back commit Cedric Dale flipped his commitment to Purdue, and now, another recruit seems to be removing BYU from the picture. This time, it's 4-star would-be-crown-jewel Damien Mama, who has decided to cancel this weekend's BYU visit to instead visit UCLA.
Mama's cancelled visit came on the tail of three-star Georgia cornerback Kiante Walton's similar decision. Originally committed to Georgia Southern, he switched his commitment to Appalachian State soon after being offered. Aside from a recent BYU offer, Kiante has also received offers from Missouri, Kansas State, and Army. Walton was slated to visit BYU this coming Friday. But a report from 247sports indicates that Kiante was visited by Illinois Head Coach Tim Beckman on Monday and has cancelled his plans to visit BYU. His 247sports page now shows a visit to Illinois on 1/31. 

UPDATE: Walton is apparently now slated to visit Indiana, not Illinois, this Friday, according to 247 Sports.
As previously reported, quarterback Ronald Monroe cancelled his visit to BYU to instead trip to Vanderbilt. Finally, Round Rock (TX) wide receiver Keyon Dilosa, who committed to Missouri after receiving a late offer on his official visit last weekend, has cancelled his trip to Provo.
You're going to lose some guys when you start recruiting with the big dogs. Not everyone will be @TheKurtzWay that's how this game works.

— Geoff Martzen (@geoffmartzen) January 28, 2014
Even with the sudden disappointment over a few recruits, there are still some very talented players visiting BYU this week. That's not just rah-rah fan talk, but really: BYU still has a couple top-flight western recruits who will be in town. With only eight days left until National Letter of Intent Signing Day on February 5th, Cougar coaches will look to pull out all the stops this weekend. Here's a look at three big names trekking to Cougartown this Friday among the reported 15 players:
Jaterrius Gulley | 6'3″, 325 lbs, DT, Hoover, AL) — NR
What an awesome name (who knew BYU might have its version of Jackmerius Tacktheritrix before it gets a Dan Smith)! Gulley has received some late attention from the coaching staff and should receive a BYU offer on his visit this weekend; TBS reports that Jaterrius currently holds offers from Troy, Southern Miss, Hawaii, SE Louisiana, and Savannah State.
Tyler Cook | 6'3″, 216 lbs, OLB, Murrieta, CA — 3-star, 84.78 composite rating
Tyler was offered by BYU last February and committed in August. A Kyle Van Noy clone, he is considered a Top 5 recruit in BYU's 2014 class. Cook has plans to serve a mission and will likely leave following his freshman season at BYU.
Fred Warner | 6-3″, 210 lbs, OLB, San Marcos, CA — 4-star, 89.21 composite rating
Warner received a BYU offer last March and committed to BYU in April. Upon scheduling a visit to USC, multiple recruiting sites changed him to a "Soft Verbal." Last week, Fred cancelled his USC visit and re-affirmed his commitment to BYU. Scout.com shows him as the top recruit of BYU's 2014 class to date (only Mama would be bigger). Warner is another KVN-type player who excels in pass rush and pass coverage.
Based on the most recent Loyal Cougars projections, BYU currently has at least four scholarships remaining for 2014 recruits. The actual number is likely in the 4-6 range as 2-3 players usually leave the team between the Bowl game and Spring practice for one reason or another (Ammon Olsen, for example). Based on recent roster movement, it appears that the most pressing needs remaining for the 2014 class are Quarterback (additional depth behind Hill following Olsen's transfer) and Wide Receiver (someone to come in and contribute immediately). As always, BYU continues to seek out athletic defensive backs and strong, physical linemen on both sides of the ball.
Taking into account the players being pursued and the positional targets, BYU's current player board, in order of priority, probably looks something like this:
WR Devon Blackmon (visited Boise State Monday)

S Courtland Sutton (four BYU coaches in home last week)
CB Kiante Walton (if still in the picture)
DL Jaterrius Gulley (BYU coaches visited home again Monday)
OLB Sunia Tauteoli
CB Keegan Karim
Other WRs (E'Lon Mack, Jake Pace, Tanner Redding)
Other QBs (Taylor Hawthorne, Chipper Lucero, Nikita Zamora)
Others (OL Harry Warner,
Notes: For what it's worth, I still believe Isaiah Kaufusi will sign with BYU on Signing Day, taking one of the four 2014 openings currently shown (unless he serves a mission first). I also wouldn't be surprised to see Isaiah Nacua join the Cougars' 2014 class, despite his offer being pulled. Now that he has decided to serve a mission right away, the coaches may be more likely to offer him a spot for 2016.