Dave Rose and BYU basketball's rising bar of expectations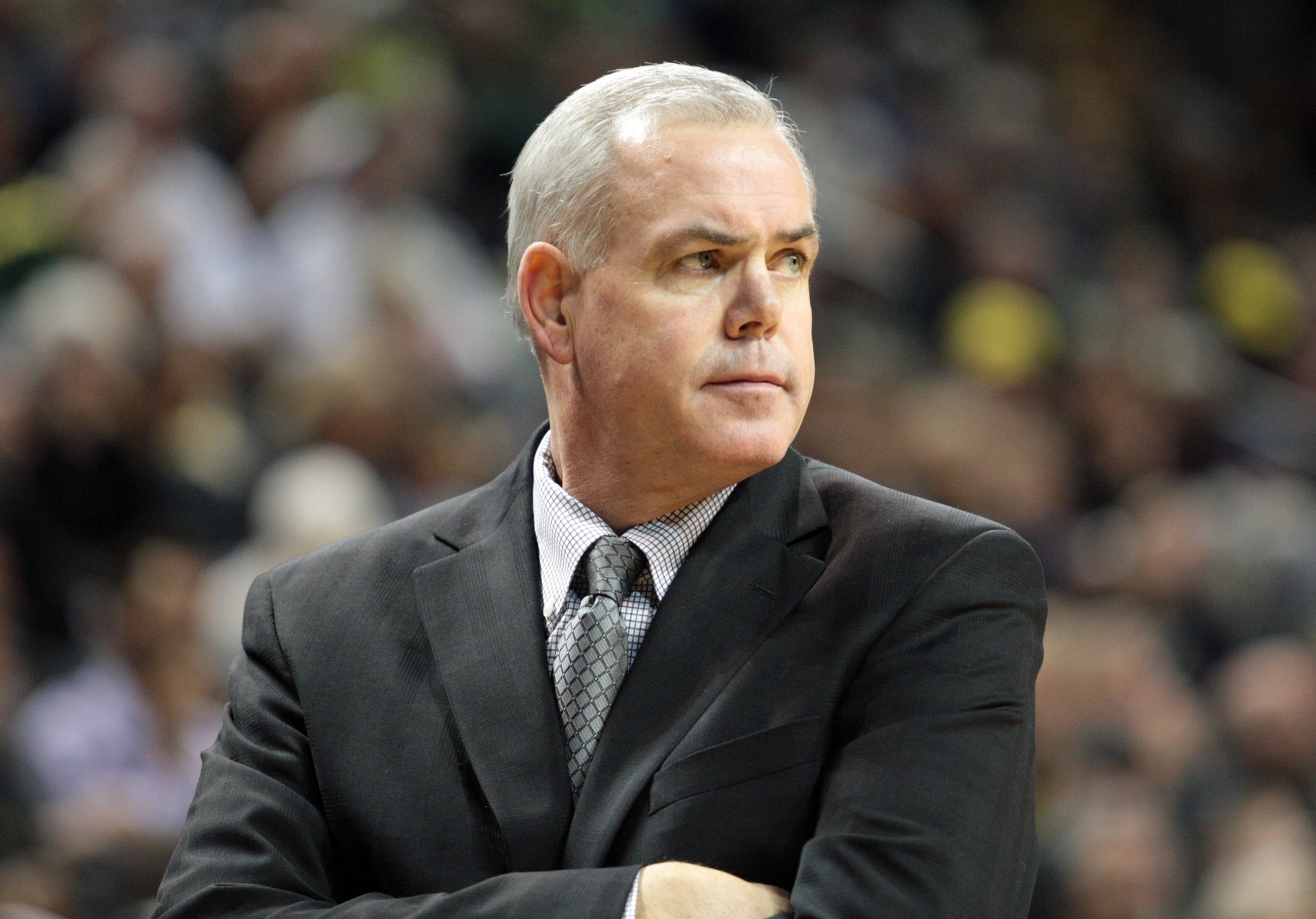 The current era of BYU basketball, the standard being maintained by head coach Dave Rose, and what comes next.
When the NCAA Tournament selection committee placed BYU as a 10-seed in this year's tournament, it marked the seventh time in nine seasons the Cougars have qualified for the big dance under Dave Rose.
No BYU coach has maintained such a level since the NCAA Tournament was expanded to 64 teams in 1985:
COACH
NCAA
QUAL
%
Furthest Round
CAREER
WIN %
Ladell Anderson
2/5
40.0%
Round of 32
.616
Roger Reid
5/8
62.5%
Round of 32
.664
Steve Cleveland
3/8
37.5%
Round of 64
.561
Dave Rose
7/9
77.8%
Round of 16
.751
A note: I realize BYU basketball has a solid history prior to 1985, but for many of us, tournament expansion is the modern era, and I'm choosing to use that year to compare apples to apples across BYU's history. Tournament expansion marks the era in which we now exist.
Every program likes to say that making the NCAA Tournament every season is the standard, but for some it just isn't reality. Under Dave Rose, though, I think we can say it is an actuality. That is now the BYU standard.
Such a standard isn't watering itself down, either. Unlike college football, the basketball postseason isn't constantly expanding. This isn't Darren Rovell math — a tournament bid is as valuable every year as it was the previous year, since 1985.
(Of course, the tournament did expand from 64 to 68 recently, but that is still much more static than college football's postsesaon. BYU did play in a First Four game two seasons ago. Even if one were to remove that bid from Rose's resume, his six tournaments in nine seasons would still be the best qualifying rate for BYU coaches since 1985.)
There's a level of excellence the Mormon psyche seems to always demand, but more than ever in college basketball's new modern era, we expect BYU to win and play in the NCAA Tournament — even so much as to almost-angrily bandy about "NIT" as a hiss and a byword in our discussions.
It's quite an accomplishment, really, when you consider roster compositions under Dave Rose. BYU advanced to the Sweet 16 (again, first time since the tournament expanded) even after losing Brandon Davies — now a season-long-rostered NBA player. We can say "yeah but Jimmer!" but Jimmer was no Jabari Parker. Nobody knew of James Taft Fredette before college, and hardly anyone offered him a hoops scholarship. Dave Rose deserves at least some credit for Jimmer being at BYU and for becoming the player he is, too.
In year one Post-Jimmer, the Cougars relied heavily on Brock Zylstra, walk-on Craig Cusick, an inserted-mid-year freshman in Matt Carlino, and freshmen Anson Winder and Nate Austin for substantial contributions — and made the tournament.
This season, after losing Davies for good and with numerous chances to pack in the season, Rose yet again has guided BYU to the dance.
It's a great place to be, BYU fans, especially because our expectations as fans are probably right in line with those of the coaching staff, something that doesn't always happen. Graduations, transfers, and injuries be damned — the Cougars belong in the NCAA Tournament. Such an attitude is a measure of where BYU stands as a program, and it's definitely a good thing.
Eventually, though, simply making the tournament won't suffice. Luckily, Rose and company have already begun down that path.
Rose is already the only BYU coach since tournament expansion to advance BYU past the round of 32, and has notched four NCAA Tournament wins in eight seasons — while Cleveland, Reid, and Anderson combined for three in 21 years. He's already winning more games in the NCAA tournament than BYU had been experiencing.
The selection committee placed BYU at position 39 during this season's NCAA tournament selection process. For a team with admittedly ugly losses and one universally considered as a bubble team, the accompanying 10-seed was, of course, a surprise. BYU and people all across the landscape of college hoops learned the value of a strong non-conference schedule.
Playing a better schedule is more than a tool to simply impress the committee to get in the tournament, however. Coach Rose is trying to prepare and push the program to that next level. Better opponents mean better tournament preparation, a higher ceiling for tournament seeding (which better facilitates deeper tournament runs), better TV exposure for games — especially road games and neutral-site tournaments — and more appeal to top recruits.
We don't know all the details of next year's basketball schedule, but we do know BYU is playing in the Maui Invitational. Maui's eight-team "championship round" field features Chaminade, of course, and Arizona, Kansas State, Missouri, Pittsburgh, Purdue, and San Diego State. Only Purdue is not a tournament team this season, so BYU is nearly guaranteed to get quality games from that Hawaii trip.
Make no mistake, invitations to such tournaments don't just fall out of the sky. Schools lobby for the invites, especially the prestigious Maui Invitational. Coach Rose and Tom Holmoe are working hard to push BYU basketball to that next level, and I think both are committed to making such a level of scheduling the norm.
Down the road, Rose's sweep of recruits rate more highly than players BYU has ever committed — Nick Emery, TJ Haws, Payton Dastrup, Jake Toolson, and Dalton Nixon (joining with a returning Eric Mika) — presumably will give the Cougars an unprecedented level of talent.
Many things are progressing and converging at what seems to be the right time. Will it all come together on the court? There's obviously no way to know, but I can't wait to find out.
For tomorrow, beating Oregon would play an important tie to that future. Every NCAA Tournament win is a big win. In a season where several big wins slipped through the claws of the Cougars, tomorrow can set those right and add strength to the foundation of what feels like a burgeoning program.