BYU vs. Oregon: Predictions and betting odds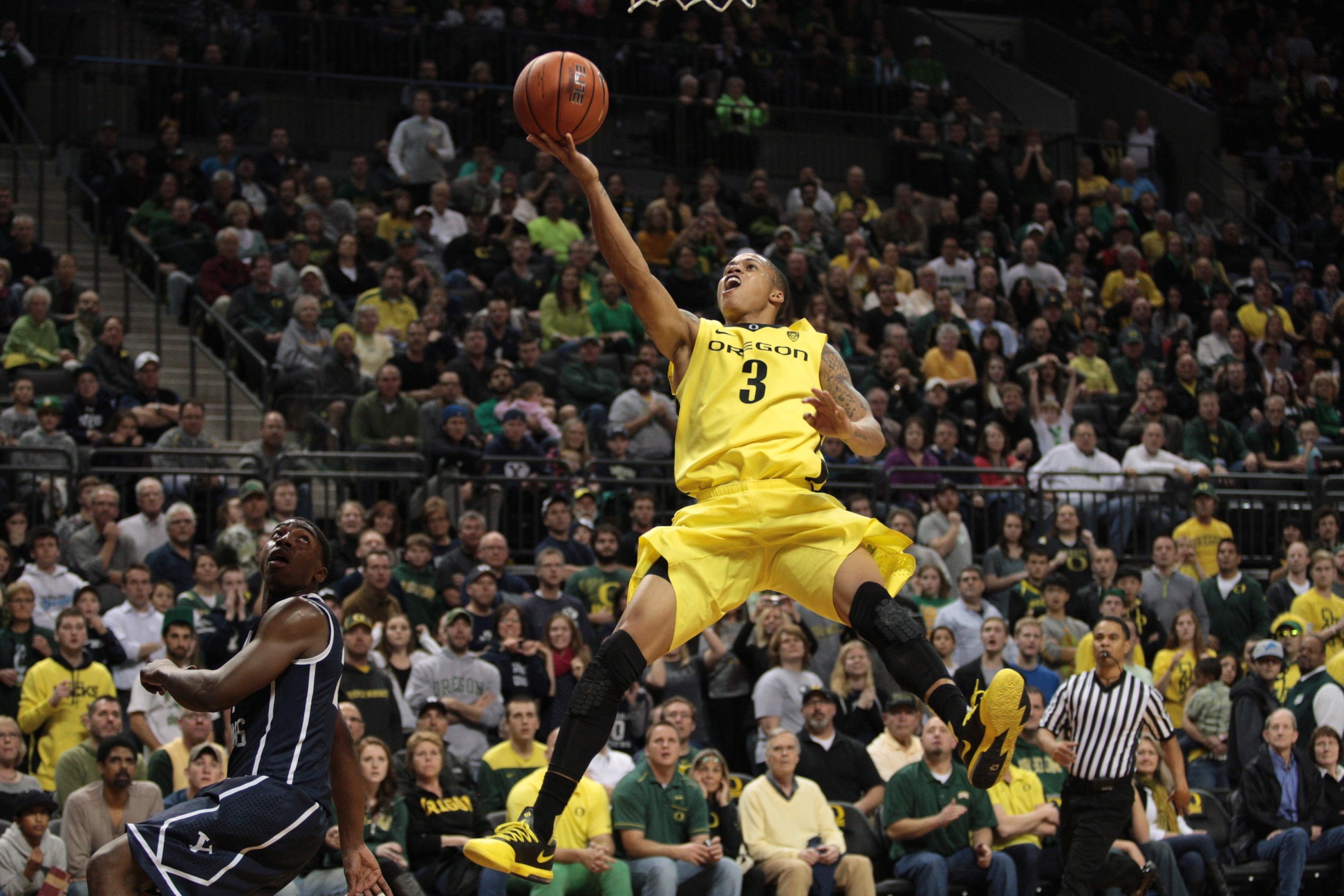 BYU and Oregon are scheduled to tip at 1:10 pm MT in Milwaukee in the "Second" (read: First) Round of the NCAA Tournament today. Here's a quick look at predictions from experts around the web.
KEN POMEROY
The college basketball stat guru predicts an Oregon win by the score of 85-82, and gives Oregon a win probability of 59%. His formula predicts both a close and an exciting game, as the KenPom "Thrill Score" is the highest of all Thursday tournament games.
JEFF SAGARIN
Sagarin does not score predictions, but his formula is meant to be used to predict a favorite. Oregon currently checks in with a Rating of 85.37, while BYU's Rating is 83.32 — making Oregon a 2.05-point favorite, even closer than Pomeroy's numbers predict.
NATE SILVER
Fivethirtyeight's bracket prediction is fun to play with. It also gives Oregon a win probability of 65%.
CBS SPORTS EXPERTS
Using the Vegas line of Oregon (-6.5), CBS experts Gary Parrish, Matt Norlander, and Jeff Borzello have all picked Oregon to cover and win by at least 7 points. A whopping 98% of user picks are siding with the Ducks.
LAS VEGAS
Speaking of the Vegas line, let's examine the Vegas line and over/under for a Vegas-style prediction.
After opening with Oregon as a tw0-point favorite, most lines now sit at Oregon (-5.5). The over/under has fallen from 167 to 158. Combining those two things gives us a prediction of Oregon 82, BYU 76.
* * *
How are you feeling, Cougar fans? Leave your predictions below!