Oregon Q&A with Andrew Greif of The Oregonian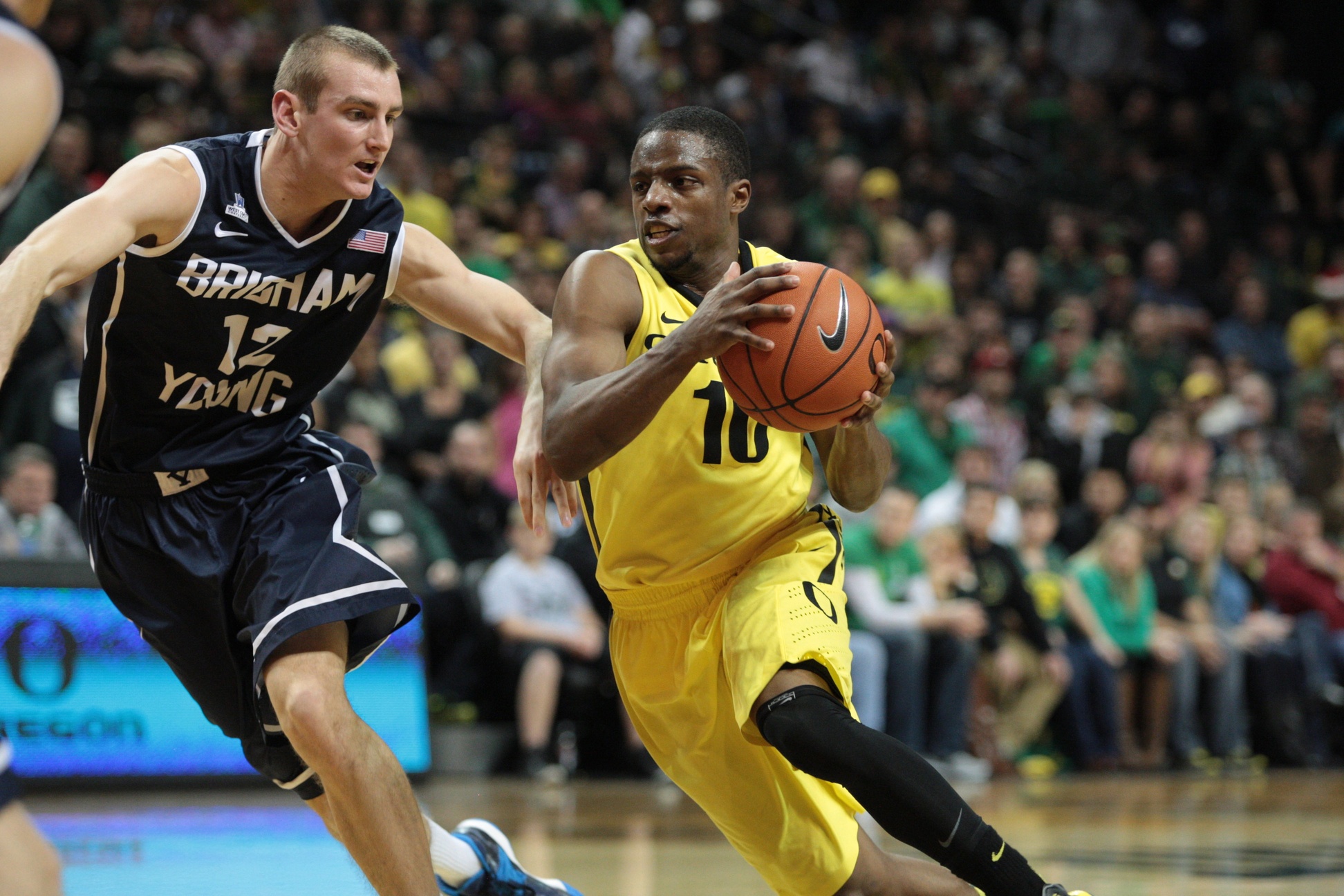 Andrew Greif of The Oregonian helps us preview BYU's first round match-up against Oregon in the NCAA Tournament.
LOYAL COUGARS: A lot has been made of the previous meeting between BYU and Oregon earlier this year. How has this Oregon team changed since that last matchup?
Andrew Greif, Oregonian.com: Oregon's interior defense was its weakness all season until about seven weeks ago, when it began an eight-game win streak. The key to that was center Waverly Austin being much improved at holding his ground on defense. Improving his confidence was key, head coach Dana Altman said. Otherwise, Oregon's strengths have remained the same: Three-point shooting and getting to the free-throw line.
LC: Similar to BYU, Oregon is coming off of tough loss in its conference tournament. Where will Oregon look to improve after its double-digit loss to UCLA?
Andrew: Oregon said after the UCLA loss it needed to be better at overall effort (not enough hustle on defense) and moving the ball faster on offense. Too many plays broke down because they were stagnant from overdribbling against the Bruins.
LC: It seemed as if the Ducks were two-faced in conference play with losses to Oregon State and Washington and victories over Arizona and UCLA. When Oregon is playing well, what can we expect to see?
Andrew: When Oregon is playing well, it's a team that can shoot its way past some of the nation's best teams, as it showed against Arizona. The team feeds off making shots, and when Mike Moser in particular is making shots, Oregon can roll.
LC: Tyler Haws had a game-high 32 points in the first meeting and is clearly the focal point of the BYU offense. How will Oregon try and slow down the junior guard the second time around?
Andrew: Look for Oregon to put 6-5 Damyean Dotson on him to start. He's guarded just about every other team's best player this season at the start of games before UO rotates other players through. You might also see UO play him with bigger defenders, too, such as 6-8 forward Elgin Cook.
LC: Based off of what you've seen in the past few games, who would you consider to be the "X Factor" for Oregon on Thursday?
Andrew: My X-factor would be Dotson. He was 3-for-15 in last week's Pac-12 tournament and will be a key on offense and defense in slowing the aforementioned Haws.
LC: How do you see the game playing out?
Andrew: I have concerns about each team that makes it an honest toss-up for me. What's Oregon's motivation? How will BYU replace Kyle Collinsworth? But one thing is for certain, and that is this should be a game with a lot of points, just like the first meeting.
Thanks again to Andrew Greif of The Oregonian for helping with this article.