BYU Football Early 2014 Prospectus: Part 10 – Outside Linebacker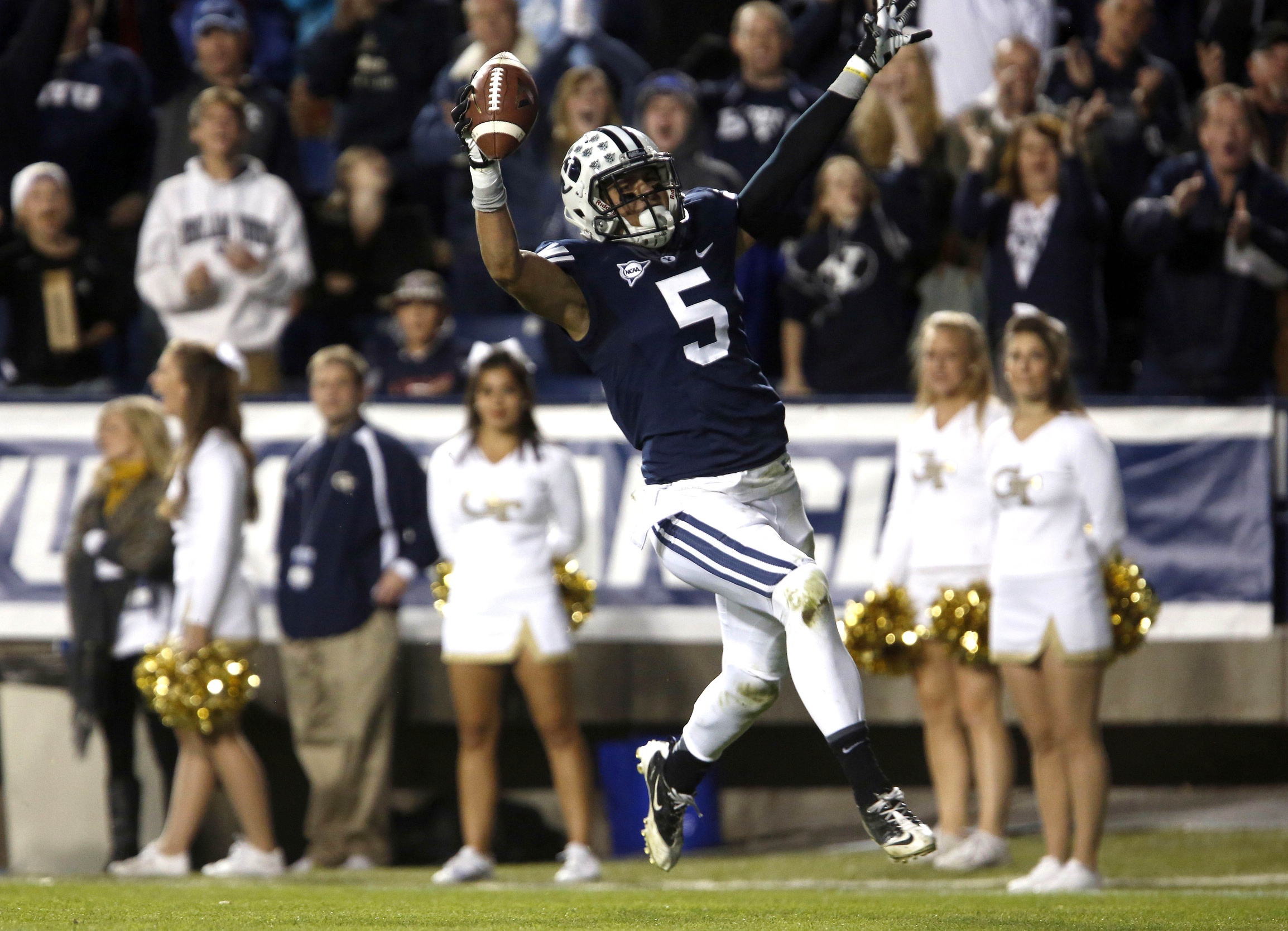 In Part 10 of an 11 part series, Brandon Jones previews the BYU Outside Linebackers heading into the 2014 season.
Outside Linebacker
We've previewed almost every position group on the field for the 2014 Cougars. Today, we take a look at the Outside Linebackers- the group with the second-highest offseason workload entering 2014. Outside LB Coach Kelly Poppinga has the unenviable task of finding a replacement for one of the greatest defensive players in BYU history in Kyle Van Noy, a certain first- or second-round pick in next month's NFL Draft. Also graduated is Spencer Hadley, who saw most of his 2013 playing time at outside backer. All told, BYU must replace 17/26 OLB starts from 2013 (65%) and 101/183 OLB tackles (55%).
Will LB
With Van Noy graduating and his primary backup Jherremya Leuta-Douyere moving to play ILB, the two-deep at WLB will have a fresh look in 2014. 2013 redshirt Trajan Pili has left to serve a mission to Jacksonville, Florida. Bronson Kaufusi and Michael Alisa have been moved to the WLB position and should be the leading candidates for playing time. Kevan Bills is now 18 months removed from ACL surgery and will be a solid third option if he can finally stay healthy. Walk-ons Jordan Egbert and Peter Welsh will be the final Will options for Spring ball before true freshmen Tyler Cook and Troy Hinds join the team in the fall. Hinds will return from his service in the Mississippi Jackson Mission in July.
Sam LB
Alani Fua returns as the starter on the strong side with Sae Tautu as the #2 Sam. Joey Owens rounds out the scholarship options, and new walk-on Brock Markham from Oregon returned from a mission to Recife, Brazil last June and has been added to provide additional depth during spring practices. One of the standouts of BYU's 2014 recruiting class, Fred Warner, will join the group in the fall. Walk-on Creed Richardson may also rejoin the team in the fall following the completion of his missionary service to San Jose, Costa Rica in May. Walk-on Porter Hansen has left the team to serve in the Argentina Bahia Blanca Mission.
Departing Scholarships: 4 – Kyle Van Noy (graduation), Spencer Hadley (graduation), Jherremya Leuta-Douyere (position change to ILB), Trajan Pili (mission)
Returning Scholarships: 4 – Kevan Bills, Alani Fua, Sae Tautu, Joey Owens

Incoming Scholarships: 5 – Bronson Kaufusi (position change from DL), Michael Alisa (position change from RB), Troy Hinds (fall), Fred Warner (fall), Tyler Cook (fall)
Departing Walk-ons: 1 – Porter Hansen (mission)
Returning Walk-ons: 1 – Jordan Egbert
Incoming Walk-ons: 3 – Brock Markham (spring), Peter Welsh (spring), Creed Richardson (fall)
Projected Depth Chart:
SLB: Fua/Tautu/Owens/Markham/(Warner)/(C.Richardson)
WLB: B.Kaufusi/Alisa/K.Bills/Egbert/Welsh/(Cook)/(Hinds)
Click here for all Early 2014 Prospectus articles.