Proposed voting process within Power 5 autonomy structure could spur Big 12, Pac-12 to expand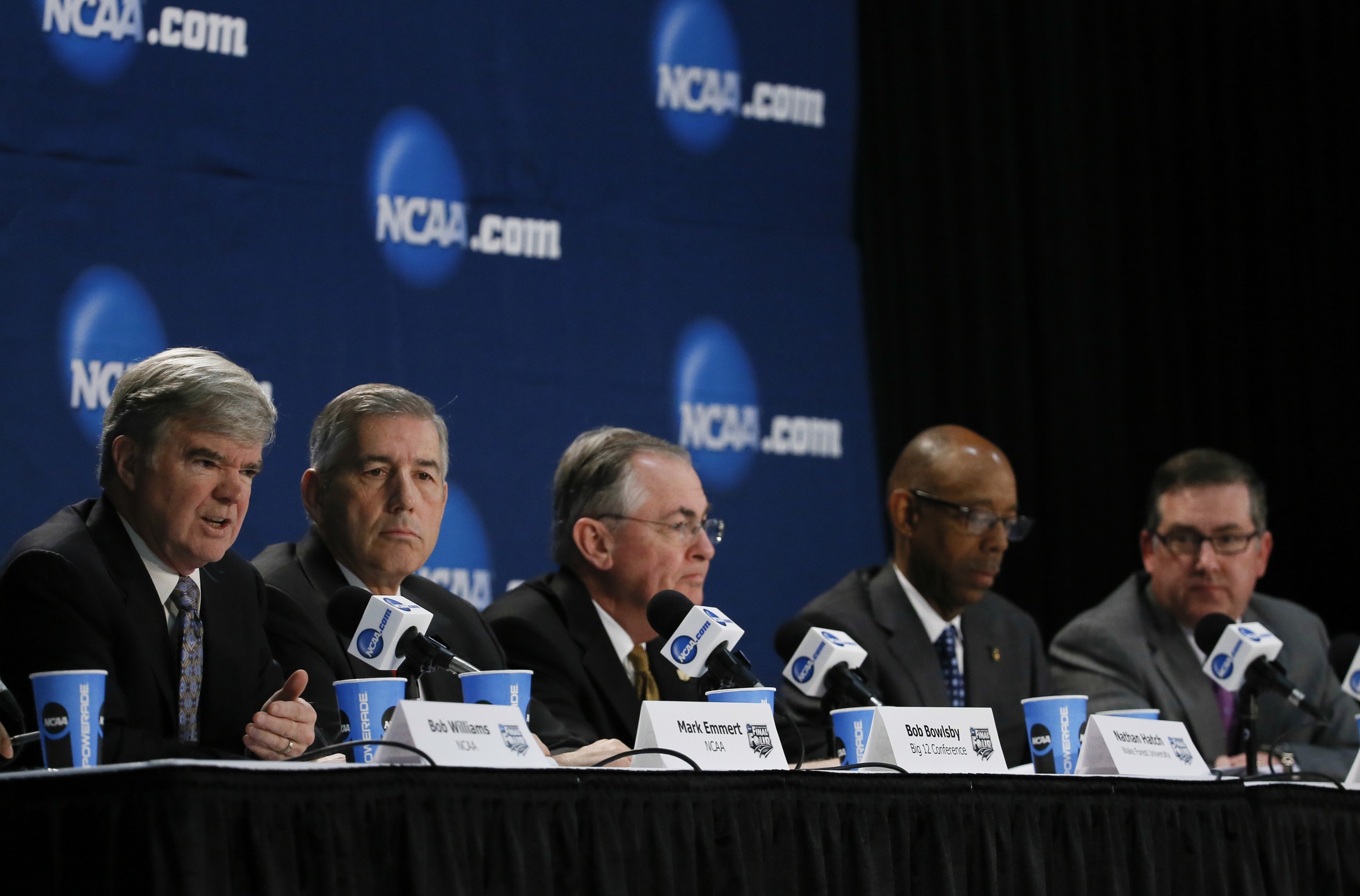 Could upcoming Division I governance changes push the two western-most conferences into expansion?
The Division I Steering Committee on Governance, an NCAA guidance committee helping advise NCAA members and conferences in upcoming changes to governance structure, released an updated governance model to member schools today in a release named "Division I moves closer to new structure."
The real key to changing Division I's governance structure is the Power 5 conferences' (ACC, B1G Ten, Big 12, SEC, Pac-12) desire to be able to take autonomous control over certain items of governing policy. For one example, the Power 5 want the ability to decide upon transfer rules separately from the rest of the NCAA.
Once a policy or rule makes it to the autonomy list, a process described in the release, the suggested model of the Power 5 doing business inside the autonomy category was included. A simple infographic explains how conducting business inside autonomy would work (click to enlarge, of course):
Each conference appoints three student athletes to the voting body, which are added to a single voter representing each school in the Power 5 umbrella. How to get proposals approved once they are moved to the autonomy category is seen in the right of the infographic.
Notice anything about the numbers? The conferences with the least say are the Big 12 and the Pacific 12.
Of the 65 votes coming from non-athlete representatives, the ACC carries 23% of it, and the B1G and SEC each have 21.5%. The Pac-12's piece of the voting pie is 18.5%, while the Big 12 carries only 15.3% of total votes.
One way to look at those numbers is that the SEC and the B1G, long-considered the biggest of the power players in college sports, carry six more votes than the combination of the Big 12 and Pac-12.
If this is how business will be conducted for the Power 5 conferences, the Big 12 especially has a big interest in being better represented at the voting table. If I could think of one thing that could possibly speak more loudly than the Big 12's worry of further dividing its revenue by adding members, that would be it.