BYU receiving votes in preseason Coaches Poll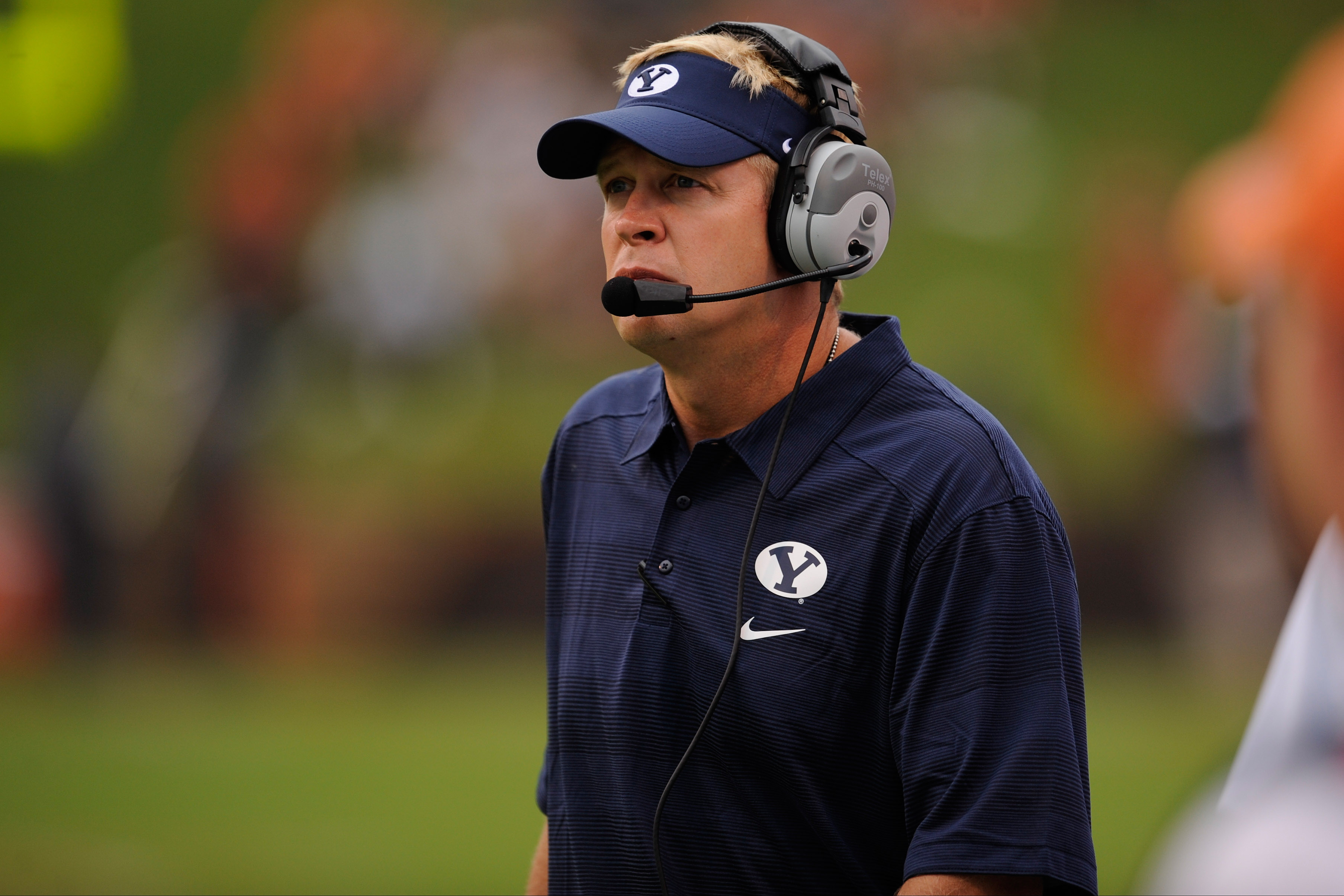 BYU is receiving votes in the 2014 USA Today Preseason Sports Information Director Coaches Poll, which is now sponsored by Amway.
Defending champion Florida State was voted the runaway #1, receiving 56 of 62 first place votes.
The only BYU opponent appearing in the preseason poll is Texas, coming in at #24. So unless the Longhorns implode against North Texas, the Cougars will play a road game against a ranked team in week two.
Extrapolating the also receiving votes list, BYU and opponents appear at the following positions:
28. Central Florida 102
38. BYU 18
39. Boise State 13
49. Houston 2
I'll be much more interested in Football Outsiders' rankings when there is actually football to analyze, but using this as a guide, this means BYU has four top-50 teams on its schedule. That would probably make for a pretty average strength of schedule rating.
Bronco Mendenhall does again have a vote in the poll for 2014.
It remains to be seen just how important the Coaches, Harris, and AP poll become in the College Football Playoff era. Selection committee members can use rankings like this in deliberations, but there is no set formula as there was with the BCS, wherein the Coaches and Harris polls constituted two-thirds of the BCS ranking.
Here is the poll in full:
1. Florida State (56)
2. Alabama
3. Oklahoma (3)
4. Oregon (1)
5. Auburn
6. Ohio State (1)
7. UCLA
8. Michigan State
9. South Carolina (1)
10. Baylor
11. Stanford
12. Georgia
13. LSU
14. Wisconsin
15. USC
16. Clemson
17. Notre Dame
18. Arizona State
19. Ole Miss
20. Texas A&M
21. Kansas State
22. Nebraska
23. North Carolina
24. Texas
25. Washington
Also receiving votes: Missouri, Florida, Central Florida, Mississippi State, Oklahoma State, TCU, Michigan, Iowa, Miami, Duke, Louisville, Marshall, BYU, Boise State, Louisiana, Virginia Tech, Texas Tech, Minnesota, Cincinnati, Northwestern, Oregon State, Fresno State, Georgia Tech, Houston, Arkansas, Arizona, Northern Illinois