BYU fills 123-man roster with new walk-ons
Updated: September 5, 2014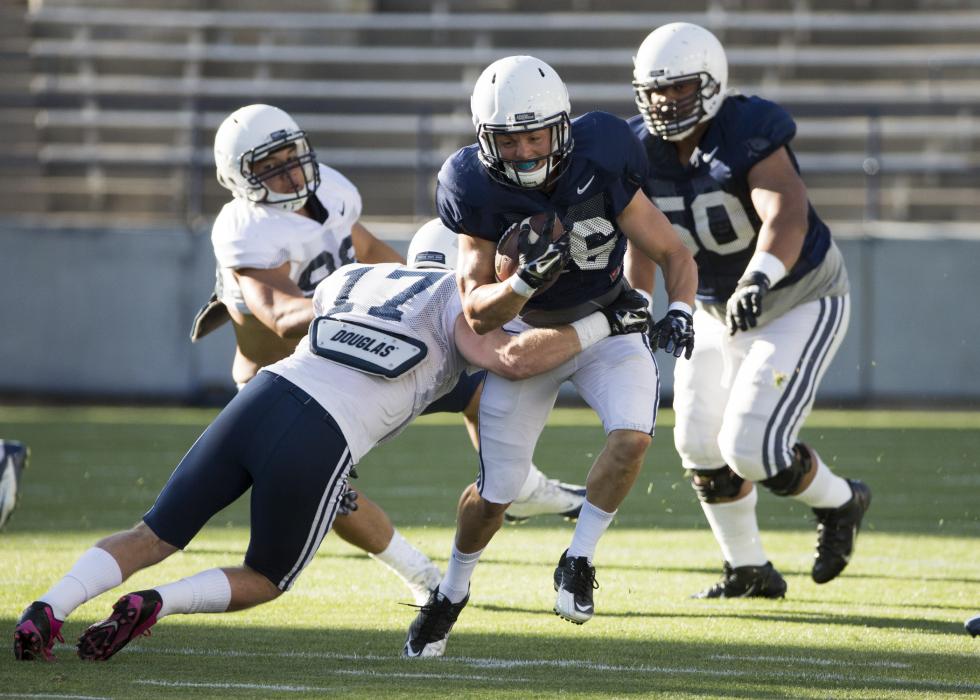 Fall semester has begun at BYU and with the beginning of classes comes walk-on tryouts. With the start of class, the NCAA allows teams to increase their rosters from the summer limit of 105. Coach Mendenhall likes to maintain a limit of 123 players during the season. Walk-on tryouts were held Tuesday and yesterday, BYU updated the online roster to reflect the added players.
The current online roster lists 121 players. A source has indicated that Gavin Fowler, son of former BYU QB Blaine Fowler, has also rejoined the team as a wide receiver. That makes 122, leaving one spot for an additional walk-on. If I had to guess, I'd say the final spot goes to either a returned missionary or a player who has not been with the team yet, possibly a true freshman. Depending on position needs, that could be Quarterback John Clark from Mesa Mountain View HS, Punter Cameron Bale from Loveland (CO) HS, or someone else. It really just depends on which position needs an extra body.
Returning Players
Cody Bond, 5'7″, 170 lbs, WR
Diminutive wide receiver Cody Bond practiced with the team in the spring of this year and was an injury replacement mid-camp addition to the 105-man roster. The McNary High School (Keizer, Oregon) 2013 graduate adds depth to the slot receiver position in a role similar to J.D. Falslev, and now Mitchell Juergens.
Colby Hansen, 5'11", 195 lbs, RB
Hansen redshirted as a running back on the 2011 team. He left to serve in the Chile Concepcion South mission and has now rejoined the running back corps. He's built similarly to Nate Carter and will provide additional RB depth to the scout team. He graduated from Clarkston (Washington) High School in 2011.
Zane Mendenhall, 5'9″, 190 lbs, RB
Running Back appears to be an area of concern for the coaches, as Zane Mendenhall has rejoined the team after a three-year absence. Mendenhall graduated from Lone Peak High School in 2009. Coach Bronco Mendenhall's nephew was a walk-on on the 2010 team, prior to leaving to serve a church mission in El Salvador. Zane returned from his mission in January 2013 and was a member of BYU's national championship rugby team in 2014.
Cody Stewart, 6'3″, 185 lbs, WR
Stewart will bring an extra body to the outside receiver group. Cody graduated from Mountain View High School (Mesa, AZ) in 2011 and immediately left to serve a mission in the Dominican Republic. Stewart practiced with the team this spring. If you see Christian Stewart sporting "CH.STEWART" on the back of his jersey this season, now you'll know why.
Creed Richardson, 6'1″, 228 lbs, LB
Richardson was a member of the team during Spring camp in 2012. As a Greyshirt the previous fall semester, he joins the Cougars now with full eligibility. Creed returned in May from service in the Costa Rica San Jose Mission. He is the younger brother of former Cougars Brock, Jared, and Jordan Richardson from Idaho Falls.
Pages: 1 2