BYU Football: Quest For Zero
Updated: September 9, 2014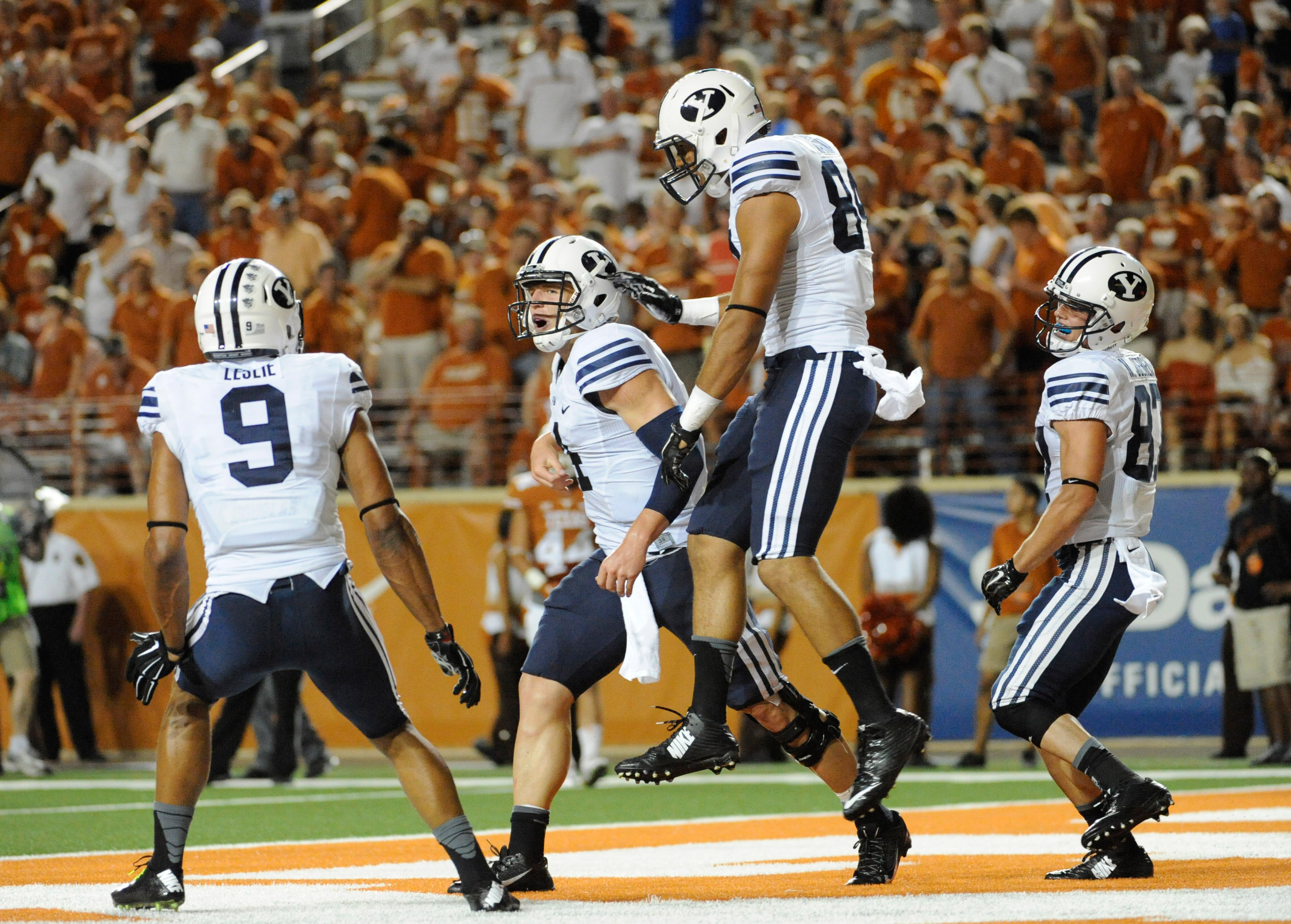 Zero.
Zero is the goal for BYU football.
Zero losses.
So far, so good in 2014.
Of course there is no shame in losing just one or two regular season games. But winning them all is special. It's special because it is really hard to do. That's what makes it a worthy goal. And that goal seems increasingly feasible for BYU in 2014.
The thing about keeping a zero in the loss column is that the spotlight on undefeated teams gets brighter every week throughout the season. After two weeks, that zero has helped BYU crack the AP Top 25. The longer BYU can hang on to that zero, the brighter the focus of the college football world will be on BYU. Imagine the attention being undefeated would bring BYU football in Week 7, Week 9, or Week 12. If BYU can hang on to that zero into November, the Cougars will be the talk of college football. Pundits will scream things like "THEY AIN'T PLAYED NOBODY, PAWWWL!". Others will clamor for Cinderella to get an invite to the Playoffs Ball.
No one knows yet which bowl game a 12-0 BYU team would be invited to. I hope we get to find out. What we do know is that nothing but good things can come from BYU hanging onto that zero in the loss category for as long as possible.
More Zeroes
Even at 12-0, BYU has no guarantee of being ranked in the Top 4 by the playoff committee at the end of the season. BYU can't control its strength of schedule. BYU also can't control the results of other top teams in the country. But, BYU can help its own cause by allowing zero points to as many opponents as possible. Shutouts are hard to get, so the more shutouts the BYU defense can pitch, the more impressive it will look. Likewise, the more games in which BYU scores 50 or 60 points, the better the BYU resume will look. Running up 50+ points isn't always smiled upon, but it may prove useful to BYU this season.
Enjoy The Quest For Zero
The fact remains that BYU remaining undefeated throughout this season is still a long shot. But as Coach Mendenhall has repeatedly said, this BYU team is good.
So live it up while you can, BYU fans. Euphoria as a sports fan is fleeting. We might as well enjoy this run of zeroes to the fullest while it lasts.