Loyal Cougars Staff Predictions: BYU v. Houston
Updated: September 11, 2014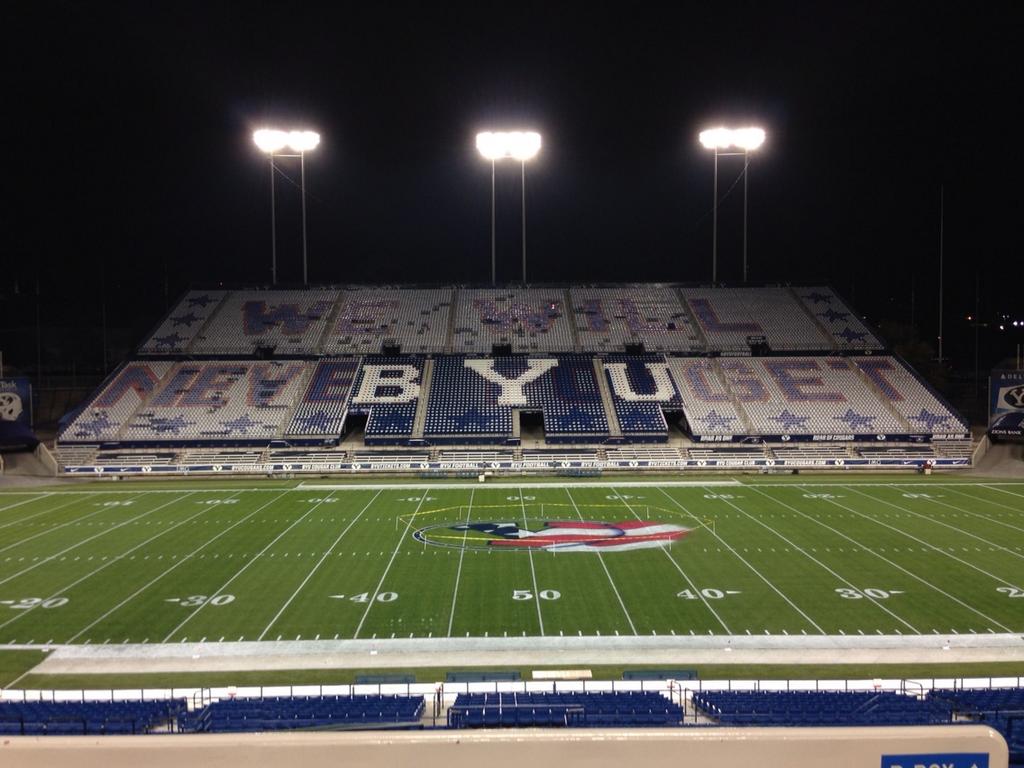 It's game day, and that means it's time to check the predictions of the staff here at Loyal Cougars for tonight's game against Houston. Presten was the closest in Week 2, predicting a 27-17 BYU win. Which of our writers will get the win in Week 3?
Game Capsule
BYU Cougars (2-0) vs. Houston Cougars (1-1)
LaVell Edwards Stadium, Provo, Utah
Kickoff Time: Thursday, September 11, 2014, 7:01pm MDT
TV: ESPN (Rece Davis/Jesse Palmer/David Pollack/Samantha Ponder), BYUtv Countdown to Kickoff (Dave McCann/Blaine Fowler) 6:00pm MDT
Radio: Cougar IMG Sports Network (Greg Wrubell/Marc Lyons): Sirius XM 143, KSL 1160 AM and 102.7 FM, and online at BYUcougars.com
BYU Game Notes, Houston Game Notes
BYU is quicker in the secondary than last year and the grass in LES will be plenty long. This one won't be close. The quest for zero (losses) lives another week. BYU 47, Houston 17.
BYU's success continues on the back of Taysom Hill. BYU 35, Houston 9.
The Taysom GFGH offense continues to roll, and Nick Howell's defense provides little room for Houston. BYU 42, Houston 14.
If the BYU hype machine wasn't ramped up enough after Texas, it will reach national levels after we obliterate Houston on ESPN in primetime. BYU scores early and often in this one; it's over before the half. BYU 45, Houston 17.
Taysom Hill and Jordan Leslie connect for two scores. BYU fans enter into an identity crisis trying to figure out if this is a running team or a passing team. Houston, you have a problem. BYU 31, Houston 3. 
This one won't be a repeat of last year's barn-burner in Houston. BYU will score early and never look back. The good Cougars continue to improve each game and will continue undefeated for at least another week. BYU 45, Houston 17.
So, there you have it. Add your predictions to the discussion on Cougarboard.
Here's hoping that we all enjoy another comfortable BYU victory tonight. Go Cougars!