Cougar Brain Trust: BYU v. Houston
Updated: September 11, 2014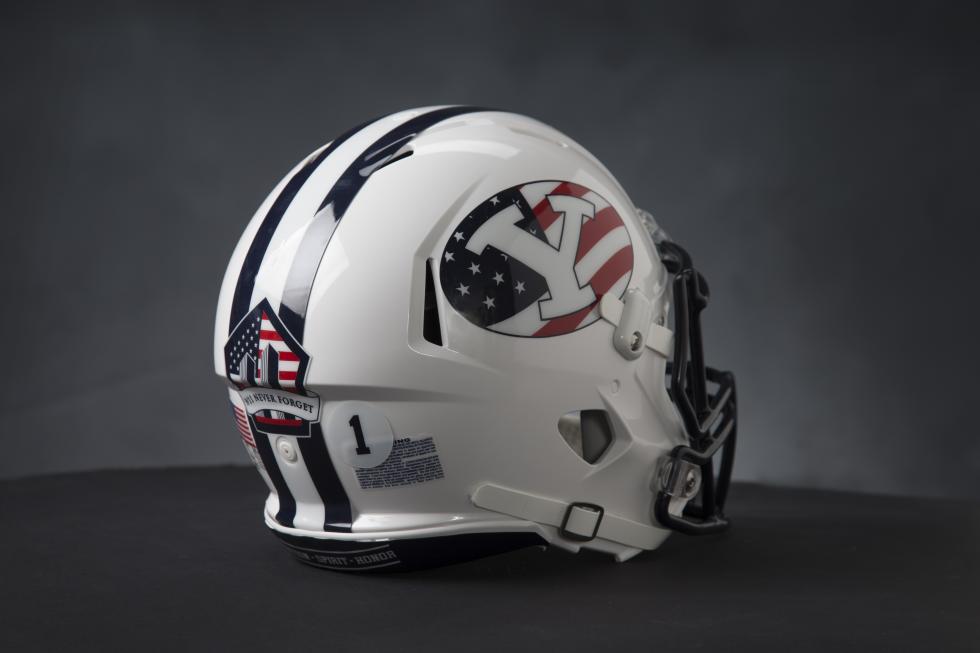 Today, the Cougar Brain Trust weighs in on BYU's third game against the University of Houston. We surveyed 60 dedicated Cougar fans for their predictions on what to expect this Thursday night. Special thanks to @tayshum for selecting the questions and gathering the data.
Week 2 Results: 9-6
Season to Date: 17-13
We asked 60 BYU fans for their thoughts on how they see the battle of the Cougars unfolding. The results reflect not necessarily what they want to happen, but what they expect to happen. These predictions represent the expected results across a variety of statistical categories-some meaningful and some quite pointless. The most popular answer is underlined. Here are the Brain Trust's responses:
Offensive Predictions
What will be the jersey number of the first BYU player to score a TD? For reference, Taysom has accounted for half of BYU's 10 touchdowns this season. Mathews and Houk have each scored one. Adam Hine's three scores account for the rest. Will Taysom continue to handle the bulk of the scoring or will Jamaal Williams get his first touchdown of the season? 75% said 1-19. 25% said 20-99.
Will Taysom Hill lead BYU in rushing attempts? Taysom has had the most carries in both of BYU's games in 2014. The Brain Trust sees that trend ending tonight. 63% said No. 37% said Yes.
On what percentage of red zone trips will BYU score touchdowns? The good Cougars scored touchdowns on 2/3 trips against UConn and 4/6 trips at Texas. Most of the voters expect BYU to do the same or better against Houston. 83% said 60% or greater. 17% said less than 60%.
What will be the total number of BYU players with a reception plus the total number of BYU players with a carry (count twice if a player does both)? This number was 15 at Connecticut and 12 against Texas. This was a close one. 56% say 0-12. 44% say 13 or more.
Defensive Predictions
How many Tackles for Loss will BYU's defense record? For reference, the defense had 7 tackles for loss against UConn and 7 tackles for loss against Texas. 59% said 0-6. 41% said 7 or more.
What will be the total number of sacks, 3 and outs, and turnovers forced by BYU's defense? BYU had a total of 6 against Connecticut (4+0+2) and a total of 11 at Texas (3+4+4). 65% predict 7 or more. 35% predict 0-6.
What will Houston QB John O'Korn's Pass Efficiency be? O'Korn passed for a rating of 70.08 in a season opening loss to UTSA. He followed that up with a 142.08 rating in a win against Grambling. 92% said under 125. 8% said greater than 125.
Special Teams Predictions
Will BYU have an offsides penalty on a kickoff? For reference, BYU had two such penalties against UConn and one against the Longhorns. Most of the Cougar Brain Trust believe BYU has fixed this problem. 87% said No. 13% said Yes.
What will be BYU's longest punt return? BYU's longest return in the opener was a 24-yard Mitchell Juergens return. The longest against Texas was an 18-yarder by Juergens. 94% predict a punt return of 10 yards or more. 6% predict the longest return will be less than 10 yards.
Higher total: Houston total kick return yards or BYU total punting yards? BYU's total punting yardage per game is 159. BYU's average KR yards allowed per game is 128. The Brain Trust went against BYU's numbers on this one. 73% said Houston's KR yardage would be higher. 27% said BYU's punt yardage would be greater.
Random Predictions
How many BYU players will record their first TD or sack of the season? Players yet to score a touchdown in 2014 include Jordan Leslie, Devon Blackmon, Ross Apo, Mitch Juergens, Paul Lasike, and Jamaal Williams. Players yet to record a sack include Michael Alisa, Marques Johnson, Remington Peck, Jherremya Leuta-Douyere, Michael Davis, Craig Bills, and Rob Daniel. 60% said 0-2 players. 40% said 3 or more.
Which team will have more penalty yardage? BYU is averaging 95 penalty yards per game. Houston is averaging just 38.5. The Brain Trust believes that these trends will continue. 81% said BYU. 19% said Houston.
Higher total: BYU TDs + FGs scored or BYU sacks + INTs forced? BYU scored 5 times at UConn and 7 times at Texas. BYU had 5 sacks and INTs against UConn and 4 total at Texas. The voters believe the scoring will be greater once again this week. 94% said TDs + FGs. 6% said Sacks + INTs.
Overall Predictions
Who will win against the opening spread (BYU by 14.5 points)? An amazing 96% believe BYU will cover. Only 4% said Houston will win against the spread.
How many total points will be scored (Over/Under 57.5)? 72% say Over. 28% say Under.
What do you expect to see tonight? Do you think the Cougar Brain Trust is off on any of these predictions? Add your thoughts to the discussion on Cougarboard.