Fast Four: Statistical Obervations from the Virginia win
Updated: September 23, 2014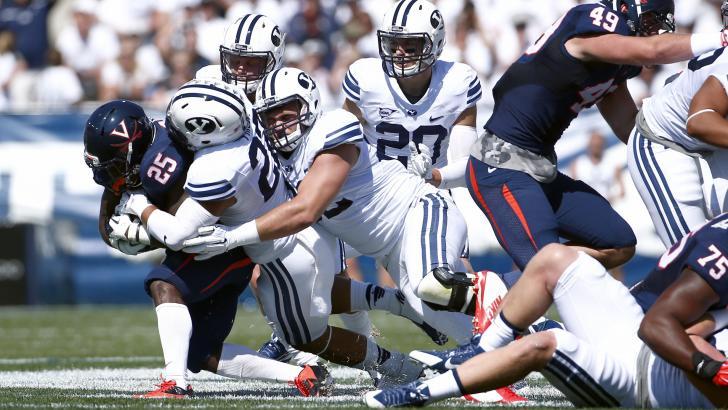 Here are some statistical observations from BYU's 41-33 victory against Virginia.
Offense
The Cougars ran only 60 plays against Viriginia. This is the fewest offensive plays they've run in a game since they had 58 plays against Boise State in 2012.
BYU averaged only 4.46 yards on rushing plays. This was the lowest total since averaging 3.97 against Utah State last year.
For the second time this season, BYU averaged more than 8 yards per pass attempt (also did it against UConn).
Taysom Hill completed 57 percent of his passes and is completing 66 percent of his passes in 2014. During the 2013 season, he only compelted more than 66 percent of his passes 3 times (Middle Tennessee, Georgia Tech, Nevada).
Defense
Virigina ran 102 plays on Saturday. 102 plays!
The Cavaliers ran 58 pass plays against BYU. BYU had no sacks and only 6 QB hurries.
In its past two games, BYU has faced 111 passes and recorded just 2 sacks and only 8 QB hurries. I think we need Bronson Kaufusi back.
The defense gave up 4.6 yards per rush play. The Cougars had been giving up 2.8 yards per rush play coming into the game, and Virginia had been averaging just over 3 yards per carry coming into the game.