Cougar Brain Trust: Bye Week #1
Updated: September 26, 2014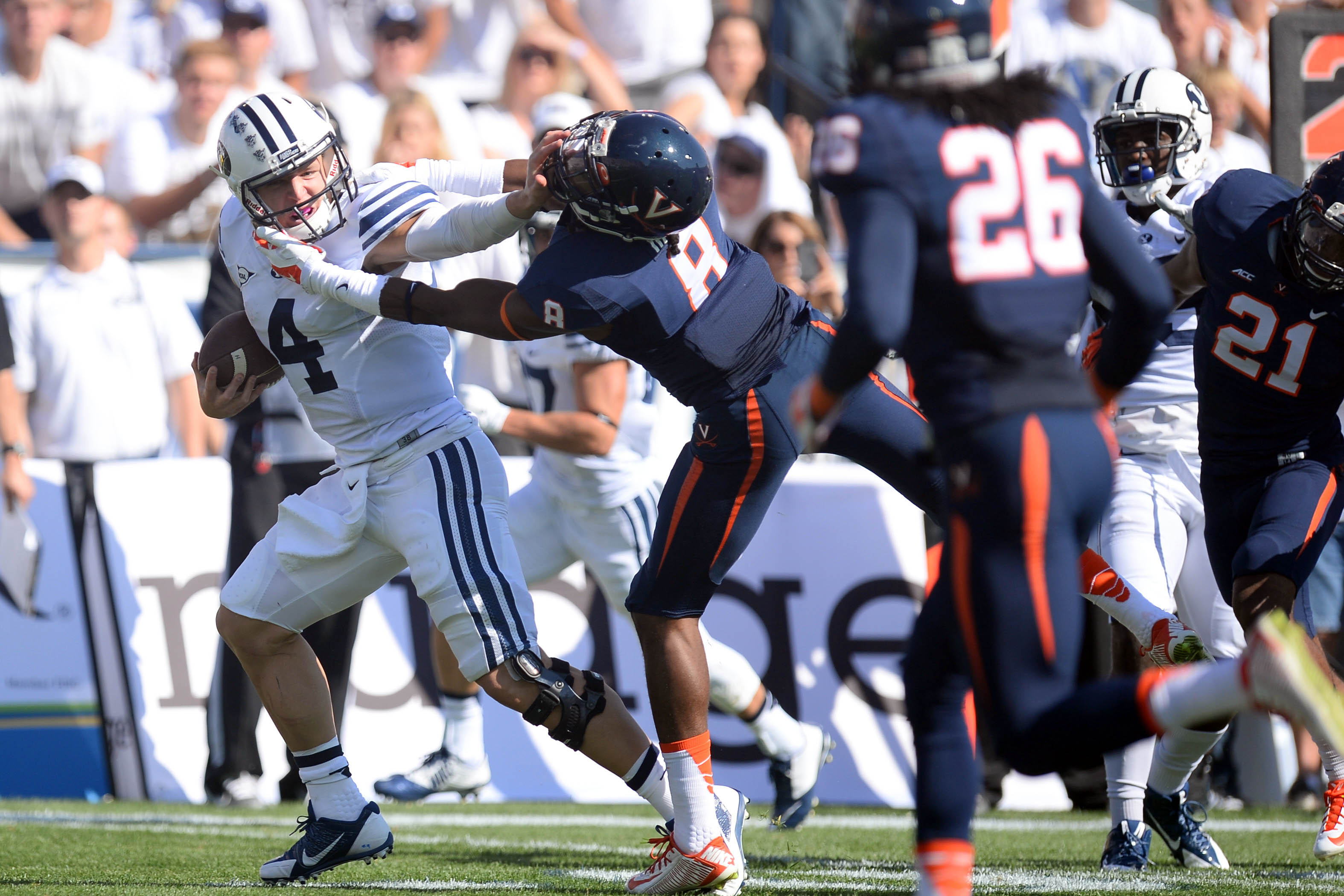 Since BYU doesn't play this weekend, the Cougar Brain Trust weighs in on the other games taking place around the country. We surveyed 60 dedicated Cougar fans for their predictions on what to expect this weekend. Special thanks to @tayshum for selecting the questions and gathering the data.
Week 4 Results: 7-8
Season to Date: 33-27
The following results reflect how our experts would choose based on a number of current point spreads. As always, this is only an exercise in fun and we at Loyal Cougars do not condone gambling in any form. The most popular answer is underlined. Without further ado, here are the Brain Trust's responses for this week:
A team from which of the following conferences will score the most points in Week 5's games: SEC, Big Ten, Big 12, Pac-12? Based on the current point spreads and over/under lines, LSU is projected to score 49.5 against New Mexico State, Auburn is projected to score 46.75 against Louisiana Tech, Baylor is predicted to score 44.75 against Iowa State, and Nebraska is projected to score 43 against Illinois. None of those totals will match the 62 already scored by UCLA in Thursday's game at Arizona State. 43% said Pac-12. 26% said SEC. 23% said Big 12. 8% said Big Ten.
Who will win against the spread: Arkansas +9.5 at Texas A&M? One way or the other, we can expect a lot of points in this one as Arkansas brings its 3rd-ranked scoring offense (48.8 ppg) into College Station to face A&M's 2nd-ranked scoring offense (55.3 ppg). 96% said Texas A&M will win by 10 points or more. Only 4% expect Arkansas to cover the spread.
How many total points will be scored in the Colorado @ Cal game? California is averaging 43.7 points per game, while allowing 29 points per game. Colorado averages 25.8 points scored per game and 29.8 points allowed per game. 79% expect 66 points or fewer to be scored. 21% expect 67 points or more to be scored.
Which team will total more offensive yards in the Duke @ Miami game? Duke is averaging 491.8 yards per game and Miami averages 395.8 yards per game. But, excluding their FCS opponents, all of the teams Miami has played (#7 Louisville, #31 Nebraska, and #69 Arkansas State) have higher ranked defenses than Duke's opponents (#78 Kansas, #85 Tulane, and #113 Troy). Also, Miami's defense has only allowed 308.8 yards per game, while Duke's opponents have averaged 353 yards of offense against the Blue Devils. 66% say Duke will have more offensive yards. 34% say Miami will have more.
How many touchdown passes will Jameis Winston throw for Florida State at N.C. State? In 2 games played, the 2013 Heisman winner has thrown a total of 3 touchdown passes. 66% said 3 or more. 34% said 2 or fewer.
Who will win against the spread: Tennessee +17.5 at Georgia? These SEC East teams share similar 2-1 records, but Tennessee is expected to be without two of its leading receivers. 53% said Georgia will win by 18 points or more. 47% said Tennessee will cover.
How many total points will be scored in the Boise State @ Air Force game? Boise is averaging 30.5 points per game on offense and allowing its opponents to score 22.3 points per game. Air Force is scoring 35.0 points per game while allowing 23.7 points per game defensively. 62% said 57 points or fewer. 38% said 58 points or more.
How many points will Michigan State score at home against Wyoming? In their first three games of the season, Michigan State scored 45 points and 73 points in home wins against Jacksonville State and Eastern Michigan respectively and the Spartans scored 27 points in a road loss against Oregon. 60% expect the Spartans to score between 31 and 47 points. 38% expect them to score 48 points or more. Only 2% expect them to score fewer than 31 points.
Will any team ranked in the top 20 (AP or Coaches) lose to an unranked opponent? There are 15 such games this weekend. According to Las Vegas, the least favored ranked teams are #13 South Carolina (-5.5 vs. Missouri), #16 Stanford (-8 at Washington), #6 Texas A&M (-8.5 vs. Arkansas), and #18 USC (-9 vs. Oregon State). Also, keep an eye on #20 Ohio State (-15.5 vs. Cincinnati), which has already lost one game at home to an unranked team. 77% said Yes. 23% said No.
Who will win against the spread: Washington State +11.5 at Utah? This is a bias-check question. If the Vegas spread is anywhere close to accurate, you would expect the results to come down close to 50/50. There does appear to be some anti-Utah sentiment in the Brain Trust. 79% expect Washington State to cover. Only 21% said Utah will win by 12 points or more.
What do you expect to see? Do you think the Cougar Brain Trust is off on any of these predictions? I know I personally disagreed with 5 of the 10 consensus top answers. Add your thoughts to the discussion on Cougarboard.