Podcast 180: Brandon Gurney on Spring Football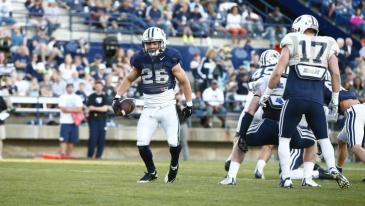 Brandon Gurney of The Deseret News joins the podcast to chat about spring football. He tells us what we've learned about the deep receiving corps and what we haven't learned about a defensive unit with lots of question marks. He also weighs in on the back-up QB situation, and gets excited about the front court depth coming to the men's basketball team in 2015-16.
Matt and Adam then break down the Final Four, talk about their favorite General Conference traditions, and play a little over/under with the receivers, running backs and tight ends.