BYU hoops in the Sweet Sixteen next season? Arguments for and against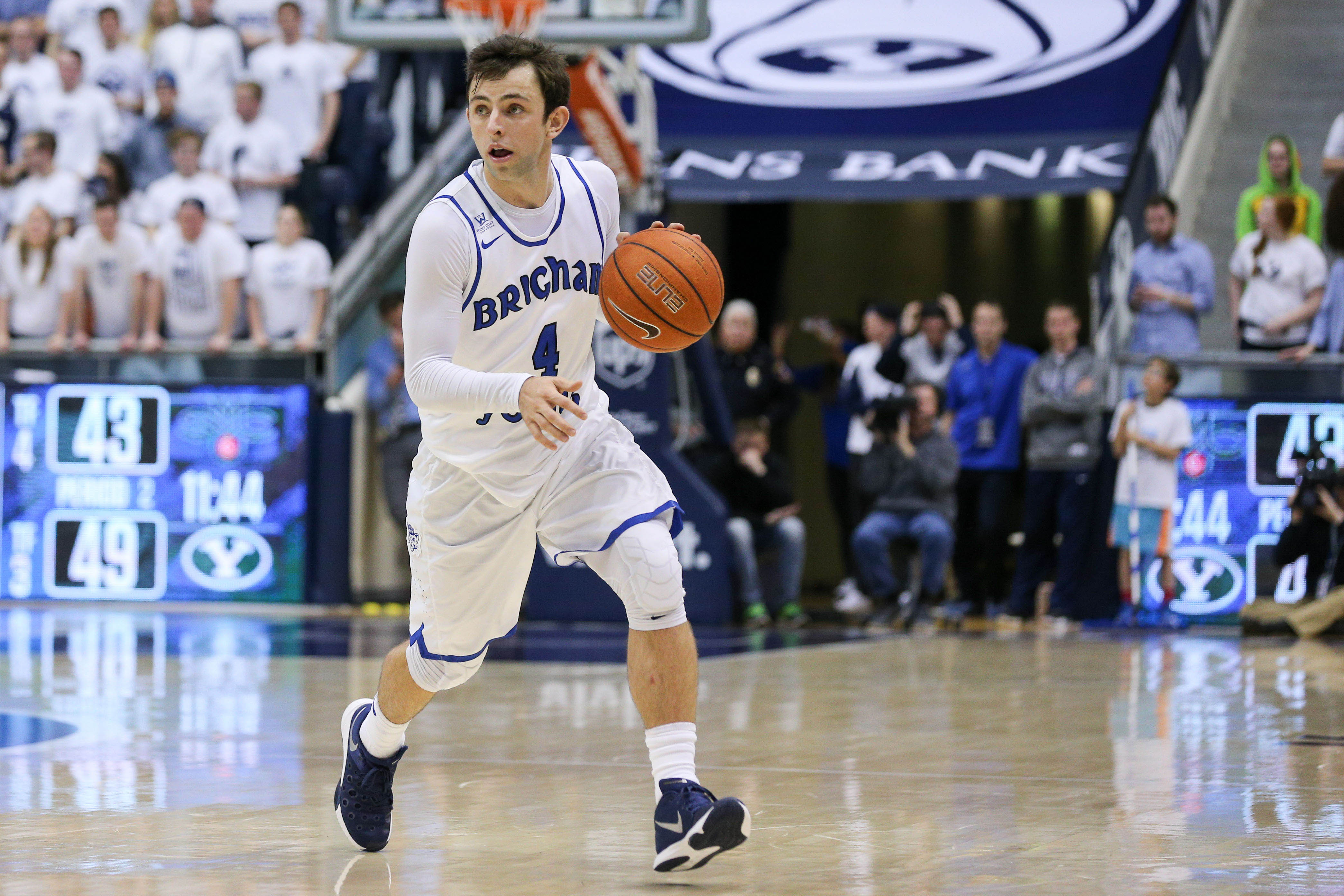 There seems to be a growing consensus among BYU fans that BYU basketball will be better next season. That optimism is largely due to an unprecedented FIVE Top 100 recruits slated to be on the roster next season: Nick Emery, Eric Mika, TJ Haws, Yoeli Childs, and Payton Dastrup. Those five guys alone would likely make a formidable college basketball team. But add to them much-anticipated transfer guard Elijah Bryant along with returning starters Kyle Davis and Corbin Kaufusi and you've got a heck of an eight man rotation. (And that doesn't even account for the other returning contributors who will be anxious to hold onto their minutes.)
But is this talented young team going to be good enough to actually make it to the Sweet Sixteen?  Here are some arguments for and against a Sweet Sixteen run in 2017:
YES! Why this team will make the Sweet Sixteen:
Sure they may be young, but in the era of one-and-done stars there is no question that talented underclassmen can make a huge impact in college hoops. And because of missions, several of BYU's underclassmen are over 20 years old anyway.
The "Lone Peak Three" (Emery, Haws, and Mika) played together against the best competition in America for multiple years. And they mostly won while doing it. Further, their high school coach that led them to a high school national title is on the BYU sideline as an assistant now.
This team should have all the necessary pieces — legitimate low post players, top notch guards, world-class shooters, multiple ball-handlers, and plenty of size all around.
There will be tons of offensive firepower on this team and Dave Rose's system is a dream come true for guys who are good at filling up the basket.
The team defense already improved dramatically from the '14-15 season to the '15-16 season. With all of this talent returning, we can expect the BYU defense to improve dramatically once again.
Dave Rose has shown he can make the most of a talented squad. That team with Jimmer, Jackson, Noah, Charles, KC, and B Davies was good enough to make the Final Four. The loss of Davies was the main impediment to reaching that goal. This team could prove to have comparable talent overall.
NO. Why expecting a Sweet Sixteen run is unreasonable:
Yes, many of these guys were highly recruited out of high school, but three of those five Top 100 guys haven't even played competitive hoops in more than two years.
Returned missionaries are notoriously brittle. Many of them get injured their first year back. Tyler Haws was the exception, not the norm. It usually takes an RM a full year or longer to really get back into peak basketball shape. So, expecting Mika, Haws, and Dastrup to be dominant players over the course of an entire season is probably asking too much.
Injuries happen every year to most every team. While BYU has a lot of good players, an injury or two is all it takes to derail a deep post-season run.
BYU has made the Sweet Sixteen twice. Ever. It was something like 30 years between the Ainge Sweet Sixteen and the Jimmer one. Hoping for another Sweet Sixteen is fine but expecting one this year is too much. Ainge and Jimmer were both National Players of the Year after all.
My verdict
Given my reputation as an eternal BYU optimist, it might surprise you to hear that I find the "no" arguments more persuasive right now — at least when it comes to next season. I certainly hope BYU beats the odds and has a stellar season capped by a Sweet Sixteen run (or better), but it just doesn't seem fair to these kids to heap that expectation on them just yet.
I'll be happy with 26+ wins and would be even more happy with a WCC conference title and/or a WCC tourney title. I'd say it's fair to expect the Cougars to make it into the NCAA Tournament and winning a first-round game to reach the round or 32 would be very cool. BYU achieving much less than that would probably disappoint me next season, at least at this early stage. Anything more would be a thrill to witness.