Tough foes await Cougar hoops on path back to tourney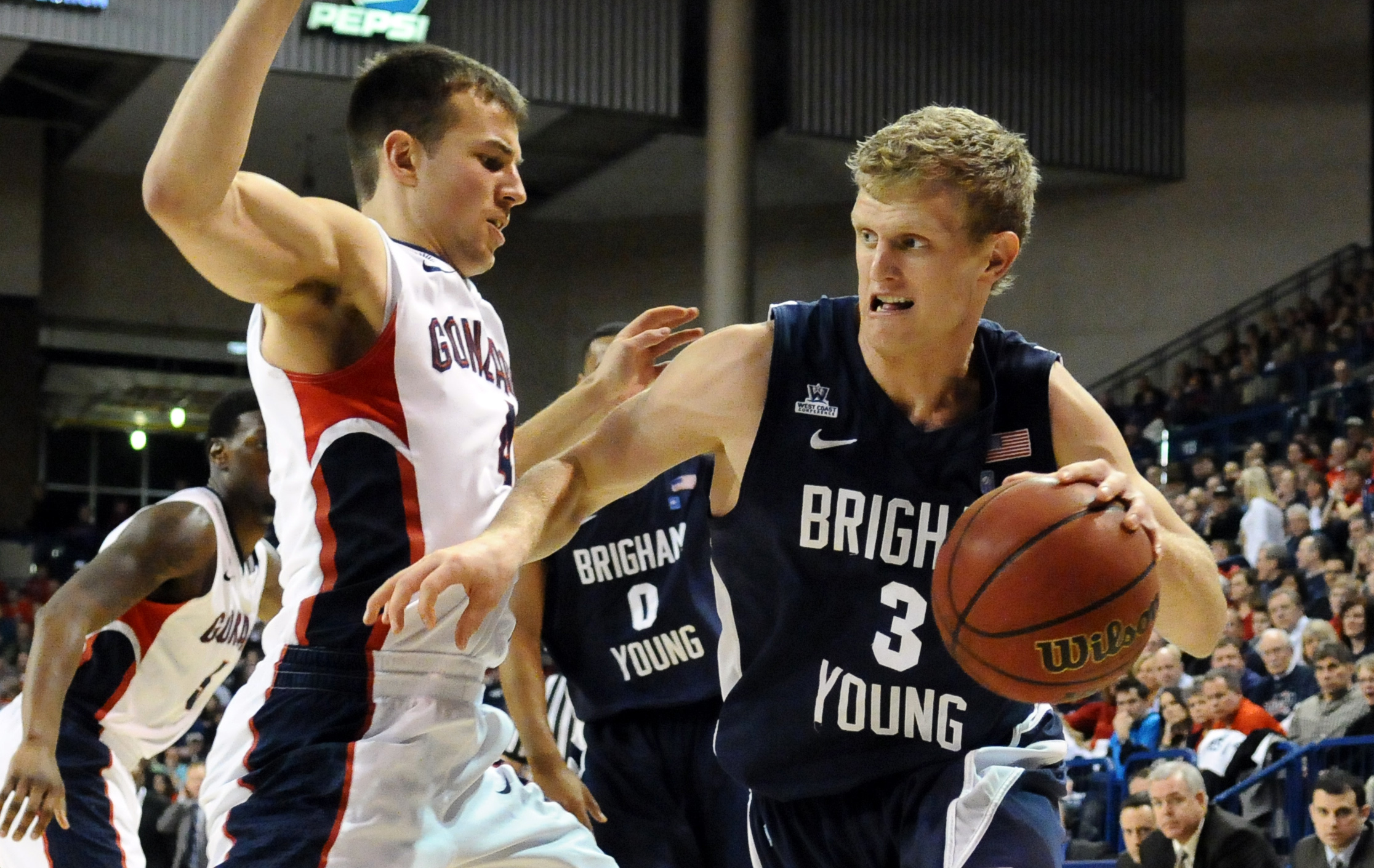 Ladies and gentlemen, mark your calendars. With the announcement of the West Coast Conference slate on Tuesday, BYU's schedule for the 2013-2014 basketball season is mostly set — and there's plenty to get excited about.
By all accounts, Dave Rose has put together a very strong schedule that walks the thin line of giving his team enough opportunities to get quality wins that will impress the NCAA tournament's selection committee, while not being so difficult that they can't realistically succeed.
That shouldn't surprise anyone. The Cougars have consistently played a reasonably tough slate of opponents since Rose took over in Provo, while still managing to build in enough easy wins to keep the record looking fresh. Last year's schedule was a good example.
In 2012-2013, BYU played a number of quality non-conference opponents (Notre Dame, Florida State, Iowa State, Baylor), while also feasting on the Northern Arizonas and Cal State Northridges of the world to pad their win total. Obviously, BYU didn't make the tournament at the end of the year — but that was more a function of them not winning a single one of those marquee games than the schedule being too easy. The opportunities to build a strong resume were certainly there.
Rose has provided his squad with a similar set of opportunities this season. If anything, the 2013-2014 schedule may be a bit tougher — or at least that's what the numbers say.
Last year, BYU played 14 games against teams that finished the season with a national RPI ranking better 125. That figure includes six WCC showdowns (Gonzaga, Saint Mary's and Santa Clara, twice each), and eight non-conference matchups, including those mentioned above. The Cougars went 6-8 in those 14 games, essentially dooming their tournament hopes in the process. (For contrast, BYU played 16 games against opponents with a final RPI worse than 125, going 14-2 in those contests.)
This year, the Cougars are scheduled to play 15-16 games (depending on how things shake out in the CBE Hall of Fame Classic tournament) against teams that finished last season with a top 125 RPI ranking. This includes two games apiece with the usual top conference foes, plus two more with new WCC member Pacific. Iowa State, Weber State and Utah State are back for rematches, while Texas, Oregon, Stanford, Massachusetts and (possibly) 2013 Final Four participant Wichita State provide several more opportunities for statement victories.
That's a challenging schedule, but it's certainly not impossible to navigate. The slight increase in top-level opponents can likely be attributed to the addition of Pacific (a solid squad last season in its own right) to the WCC, which will provide two more quality conference games while eliminating two non-conference contests against potential cream puffs. That should bump up the Cougars' strength of schedule overall, while adding a few more landmines to the long slog that is conference play.
Nevertheless, BYU should have the opportunity to be in every single one of those games — and like last year, their tournament prospects will hinge on winning enough of those marquee contests to impress the selection committee. If they can get out of the non-conference portion with a respectable record (2-3 losses) and a few notable victories, that should set them up to absorb an inevitable stumble or two in the WCC so long as they perform reasonably well against the conference's elite. Or at least that's the plan.
After eight seasons, Dave Rose seems to have this scheduling thing down to a science, and that's no small achievement. The formula can be tricky for some coaches to master — in the grand tradition of Goldilocks, your level of competition can be neither too hot nor too cold, but Rose seems to have gotten it just right yet again.
Now his team just needs to finish the job.
Want to do some analysis of your own? You can view the Cougars' complete 2013-2014 schedule by clicking here.