Brandon Davies officially signs with L.A. Clippers
Updated: September 5, 2013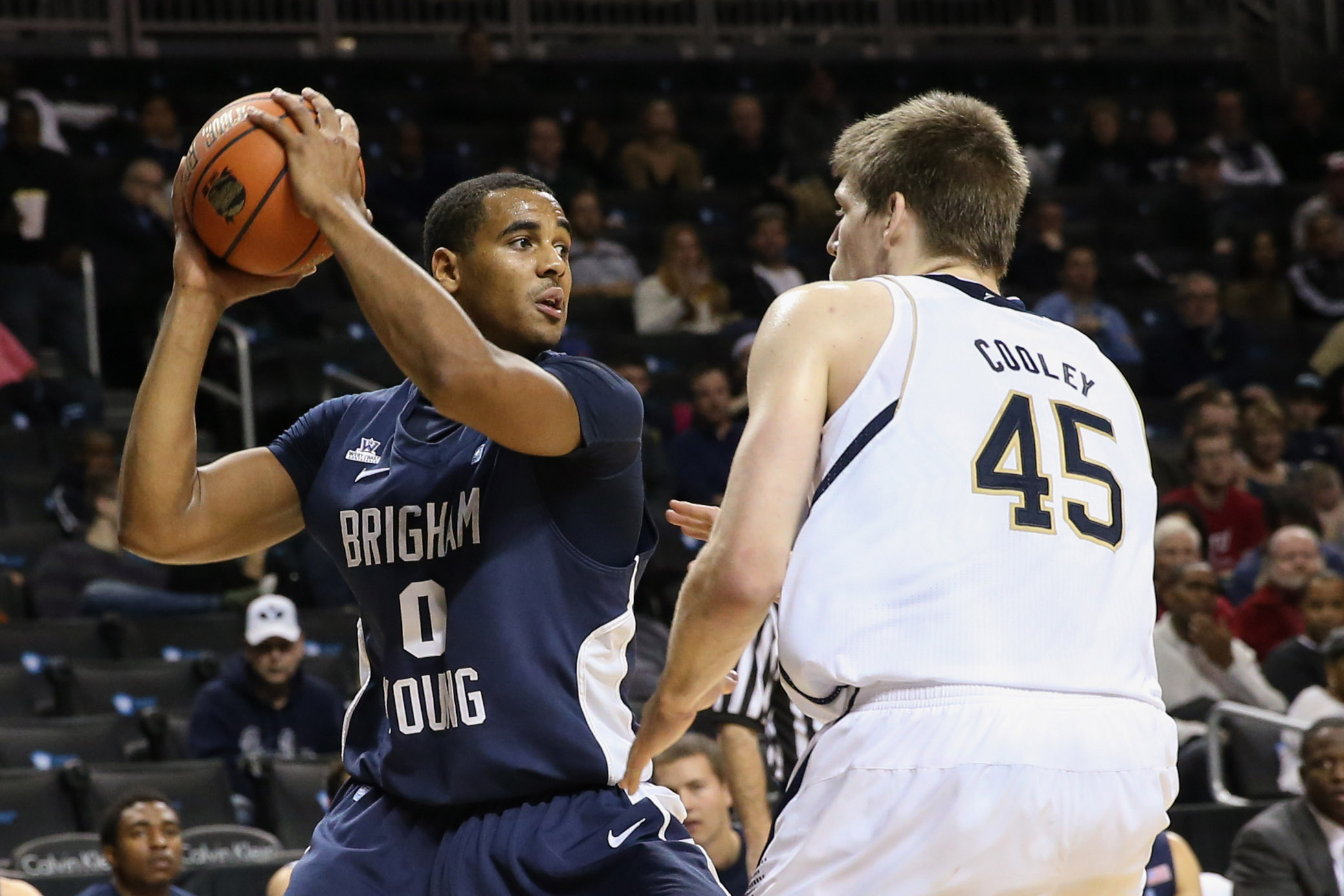 The former Cougar will officially begin his NBA dream after signing with the Clippers on Thursday.
Brandon Davies knew exactly where he wanted to go, even if his name wasn't called on NBA Draft night: Hollywood.
After a standout Summer League circuit, the Los Angeles Clippers officially consummated their courtship of the former BYU big man on Thursday with a contract and a spot on the team's training camp roster. Per team policy, terms of the contract were not disclosed, though earlier reports had it as a one-year deal.
The spot gives Davies a chance to settle into a full NBA lineup, where he is projected to play either of the forward positions on a team that includes All-Star PF Blake Griffin. The contract is also reportedly guaranteed, at least in part, marking Davies' debut as a professional basketball athlete in the top league in the world.
But Clippers coach Doc Rivers thinks Davies can be more than just a big body.
"I think he has a chance to be a player in our league," Rivers told the team's website. "We really liked him in Summer League. We liked his energy. We liked his ability to play multiple positions. And I think he's a thinker. It seems like he just fits. He understands team basketball and he has the ability to play his game and not get in the way of other people playing their game."
Davies averaged 5.8 points, 4.0 rebounds and 0.8 blocks per game in the Las Vegas Summer League, where he came off the bench in all but one game. The former BYU center was a crucial piece of the Cougars' roster since his first day on campus. The 6-foot-9, 235-pound post player averaged 12.4 points, 6.2 rebounds and 0.9 blocks per game during his collegiate career.