How JC transfers like Rob Daniel transition to start at BYU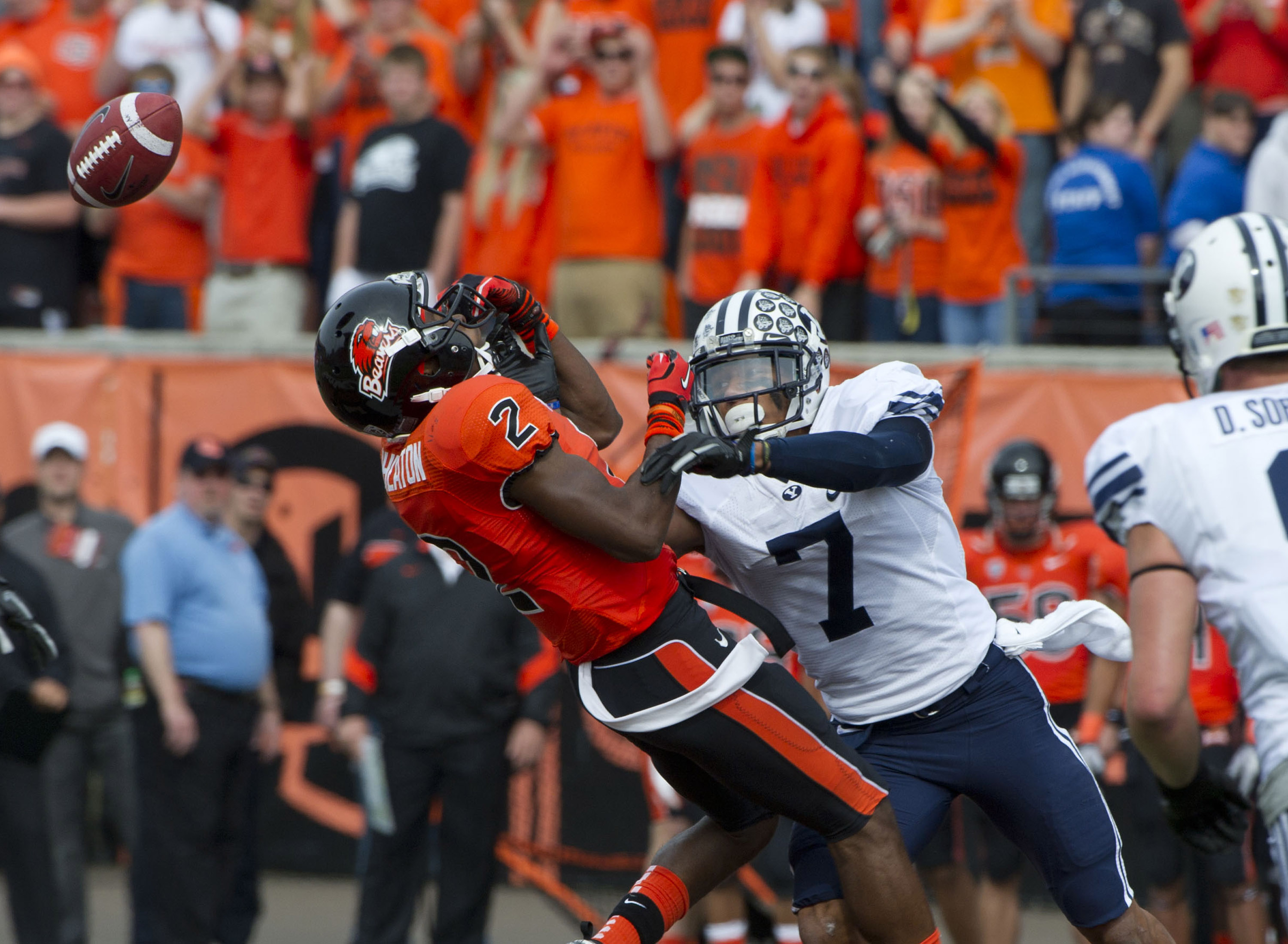 Brian Logan examines junior college transfers and their ability to transition at BYU, especially at the corner position.
From the junior college ranks, the BYU coaching staff has brought in three cornerbacks, four offensive linemen, and one defensive lineman for this season — a total of eight JC transfers. Many fans will ask, "Why bring in so many? The main reason why any team brings in a JC transfer is because there is a vital need for that position. Looking at the numbers above shows you where the BYU football team needs the most help going into the season.
Junior college players are also a little more game ready than most seniors coming out of high school. Physically, JC transfers have the edge because their bodies are more developed than the average high school senior. When I graduated from high school, I was 150 pounds and ran a 4.61 forty-yard dash. When I graduated from Foothill College, I was 185 pounds and ran a 4.45 forty-yard dash.
Another advantage JC players have over high schools seniors is game repetition at a higher level. Even though junior college isn't the highest level of college football, it's still a higher level of competition than high school. My game experience was a huge asset for me when it came to competing against players that came straight from high school.
The cornerback position can cause a lot more trouble when it comes to finding a replacement, which is why BYU has turned to so many JC corners in the past few years. The position is not only highly important but it is also one of the hardest to play on the field. Finding a player for this position is almost as hard as finding a player to play quarterback.
Because of the importance of the position, coaches are usually not able to find high school players that can come in and make a strong impact during their first year. Most high school players that get recruited to play cornerback are not great at the position, although they are some of the better athletes of every recruiting class. While high school football coaches put the best 11 players on the field at all times, there are not many cornerbacks coming out of high school that have really mastered the position. There are, however, cornerbacks that come from the junior college ranks that have studied and mastered the position for two years of playing JC ball.
TRANSITION TO D-I FOOTBALL
Many people think the biggest transition for junior college players is the speed of the game, but for many, that's not always the case. For me, the speed of the game was a little faster but it did not cause me to struggle. My biggest challenge was learning the technique that a Division-I corner had to have. When playing at a JC, you don't really have to have much technique — you can be successful on talent alone. Once you get to the next level, though, everyone has talent so you have to master technique.
Another big adjustment that I had to make was guarding receivers. Receivers had sharper routes, ran faster, and were much bigger. To make things more difficult, quarterbacks got the ball to receivers before I could even blink.
To adjust to these challenges, corners have to live in their playbooks and study their performance during one-on-one drills with the receivers during practice. The biggest thing that helped me during fall camp was never putting the playbook down (unless I was at practice). I even remember falling asleep some nights with my playbook in bed with me.
There were early mornings and long nights that helped me earn the starting position. For a JC transfer, it all comes down to knowing your assignments. If you know what you're doing, you can do it fast and when you can play fast, good things happen.
2013 JC CORNERS
Going into fall camp this year, we expected the BYU secondary to be one of the strongest position groups on the team. With two returning starters in the secondary and three JC transfers, this season looked promising for the defensive backfield. To have Jordan Johnson, Daniel Sorensen, Craig Bills and a junior college transfer all on the field at the same time is exciting to think about. Not to mention that the nickel back position could potentially be filled with a JC transfer as well.
But all of those hopes and dreams came crashing down when Trent Trammell injured his ACL on the first day of spring ball. To make things worse, Sam Lee injured his back in the summer and has yet to have had a full practice with the team (and talented recruit Micah Hannemann chose to pursue a pro baseball career) .
Because of these injuries, BYU picked up Robertson Daniel late in the summer to compete for a position — a position he has pretty much locked up and secured with the addition loss of Jordan Johnson.
Coaches moved Daniel from boundary corner to field corner after Johnson's injury — a transition that is difficult for any corner to make because they are essentially two entirely different positions. There are different responsibilities. There is more pressure due to more one-on-one coverages and having a lot more of the field to cover.
So far Daniel has done a decent job with the transition. He has all the necessary tools for to play the field corner position successfully. Daniel has quick feet, loose hips, and most importantly he has good long speed so most receivers should have a hard time out-running him. I expect Daniel to struggle in the beginning of the season, but I also expect him to emerge as one of the top players in the BYU secondary before the season is over.
SUCCESS?
There is no doubt in my mind that Coach Mendenhall will still have success with the secondary, even with all of injuries that have taken place these past few months. Not only is he a defensive genius, he is great at putting together schemes that will put his players in a situation to be successful. What makes Bronco a great football coach is that he doesn't try to make his players play the way he wants, instead he creates game plans around the skill sets of his players. This is the reason why BYU's defense has been great (and even elite) these past few seasons, even without having the best talent in the world.
It will surely be a challenge for Bronco and the defense playing second- and third-string guys in the secondary, but don't think for one second that the defense won't be aggressive. That is the mindset Coach Mendenhall instills in all of his players. Being more aggressive with zone blitzes might actually make up for the lack of experience in the secondary. The harder it is for the quarterback to throw the ball, the easier it will be for the BYU secondary to have success and keep big plays to a minimum.
MORE FROM LOYAL COUGARS
All-Tradition, Spirit Honor Team: The Defense
Does Cal complete the 2014 schedule?
Virginia Q&A: BYU hopes to keep UVa "Smoke" free
LC Exclusive: Brianna Hatch commits to BYU women's soccer, joins sister