Halford's career night halts BYU skid, Cougars beat San Diego 87-53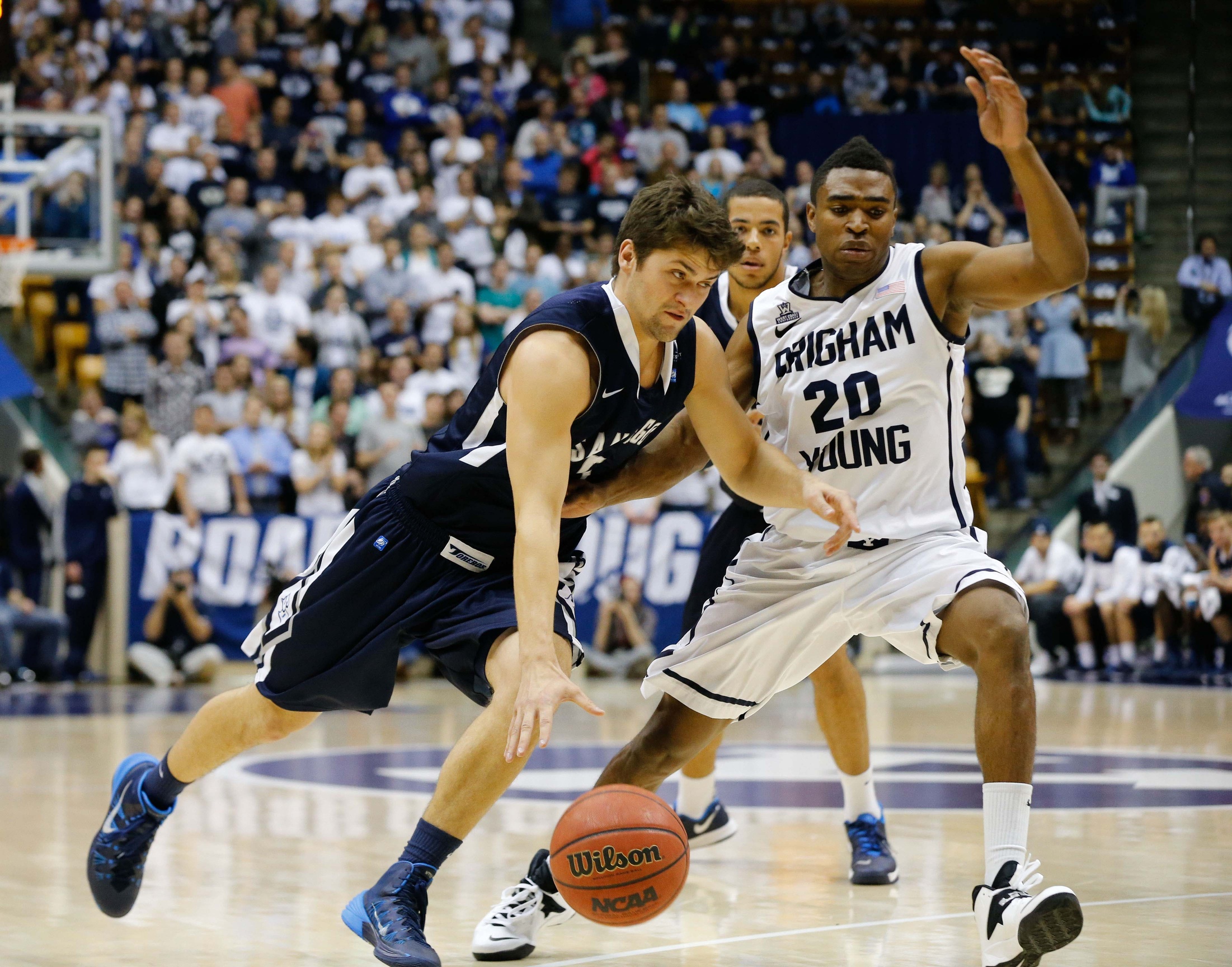 If the old adage is true that all good things must come to an end, then the same must be true of bad, four-game losing streaks.
BYU ended theirs in a blowout Saturday night in Provo.
Skyler Halford scored 28 points in the first start of his BYU career as the Cougars ran away from travel partner San Diego, 87-53 at the Marriott Center.
The junior transfer from Salt Lake Community College started at shooting guard for the slumping Matt Carlino, and the former Timpanogos prep made good use of it by converting 11-of-16 shots from the field. Tyler Haws followed with 17 points, and freshman Eric Mika added 13 points in limited action for the Cougars, who started an all-Utah Valley lineup with Kyle Collinsworth and Nate Austin as well.
Just as impressive as the offensive output, a defensive mix of Halford, Carlino and Anson Winder held San Diego super shooter Johnny Dee to eight points on 2-of-10 shooting, including a solitary 3-point make. Chris Sarbaugh had a career-high 10 points to lead the Toreros – the only San Diego player to reach double digits.
Matt Carlino had six points and four assists off the bench, but only took one shot in first-half spot duty at point guard. Instead, the junior from Arcadia, Ariz., preferred to find the open man – which proved to be Halford and Haws all night. Collinsworth turned in another stat-filling, all-around performance by supplying 12 points, seven rebounds and eight assists for the Cougars.
The Cougars distributed 25 assists on 31 shots, and out-rebounded the Toreros 45-27.
BYU pulled itself out of the WCC cellar with the win, improving to 1-2 in conference play and 9-7 overall. The Cougars rest until Revenge Weekend, hosting Pepperdine on Thursday and Loyola Marymount on Saturday.