Top 5 uncommitted targets to finalize BYU's 2014 recruiting class
Updated: February 4, 2014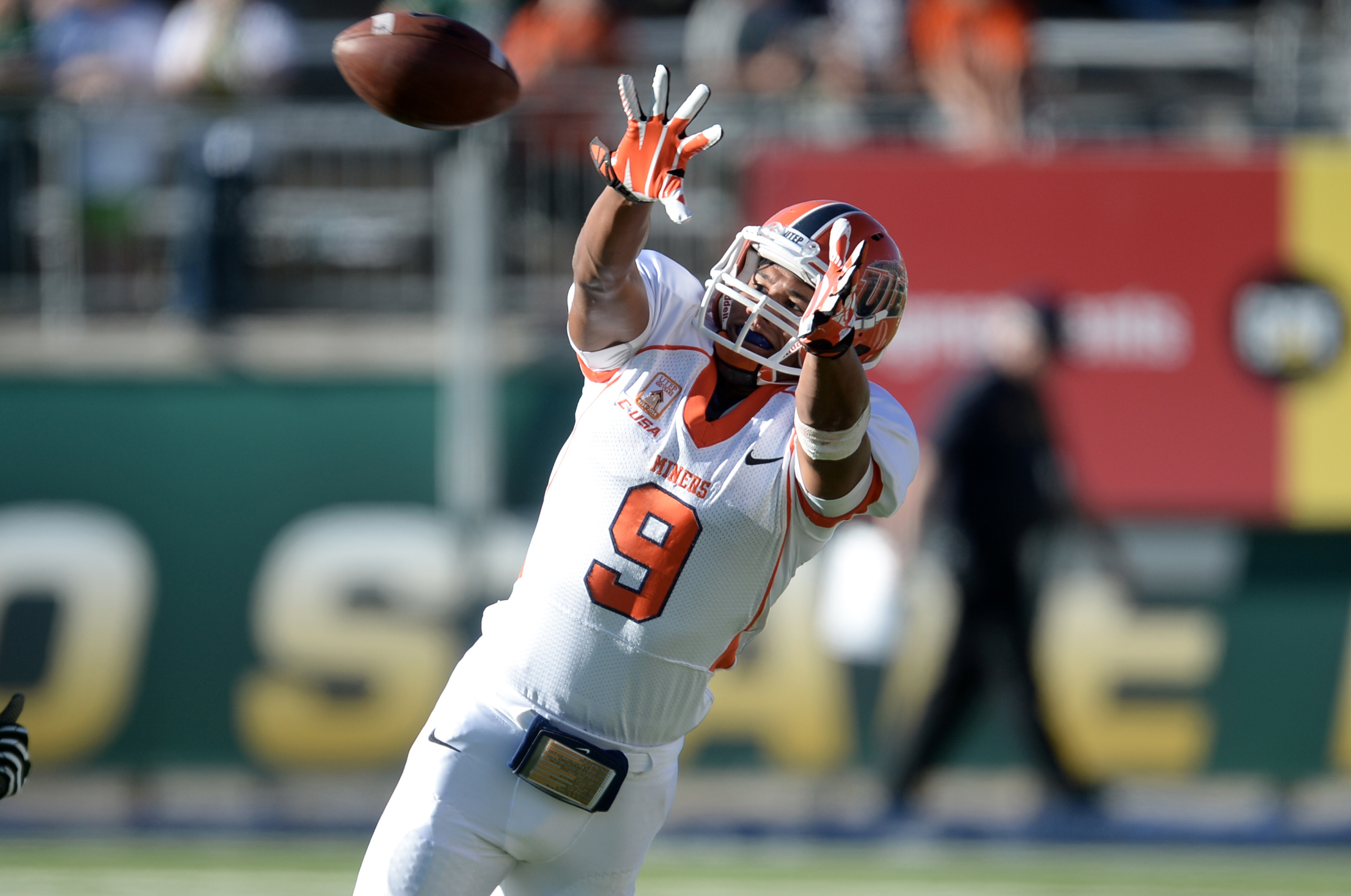 With one day left until Signing Day, here are the five highest-rated uncommitted players BYU is targeting to finalize its 2014 class, and our predictions.
See also: VIDEO: Greg Wrubell tells us what to expect on Signing Day

BYU football has many impact players involved in its 2014 recruiting class, some committed and some the Cougars hope to add to the fold on Signing Day this Wednesday. Here are the top five highest-rated uncommitted players in BYU's class according to their 247 Sports composite rating, which averages ratings from the major recruiting services. There is also some question regarding the commitment status of Fred Warner and Isaiah Nacua, but I have not included them here as they were covered yesterday in Brett's piece on BYU's already committed players.
5. JORDAN LESLIE
WIDE RECEIVER | 6'3″ 210 lbs | Houston, TX
3-star – 81.78 rating out of H.S. (Class of 2010)

via Jordan Leslie
WR Leslie has completed his degree at UTEP and has announced his intentions to transfer via his Instagram account:
So, what exactly makes us think that Leslie, a talented wideout included on the 2013 Biletnikoff Award preseason watch list, would consider BYU? Jordan was recruited to UTEP (and coached at WR for three seasons) by current BYU receivers coach Guy Holliday — and there is some indication that Leslie has been in recent contact with his former coach and is interested in playing his final season in Provo.
Leslie was a member of UTEP's 2010 recruiting class and redshirted his first season. In three seasons as a Miner, Leslie compiled 2,015 receiving yards and 15 touchdowns on 125 catches, making him the ninth-most prolific receiver in UTEP history. He will have one year to play one for whichever school he chooses. And since he has already graduated, he will not lose a year of eligibility and will be able to play immediately.
Jordan would be an outstanding addition to a Cougar receiving corps that has lost its top three producers from 2013 (Cody Hoffman, Skyler Ridley, and JD Falslev) to graduation. Based on his highlights, his skills and fluidity compare favorably with Hoffman. Via his Twitter feed, he has made it known that he will announce his transfer school on Signing Day. Adding a receiver with D-I experience to the 2014 class would be a major coup for the coaching staff.
4. COURTLAND SUTTON
SAFETY | 6'2.5″ 190 lbs | Brenham, TX
3-star – 83.26 rating

via Courtland Sutton
Any time BYU coaches can catch the interest of a speedy defensive back from Texas, they need to be willing to offer a scholarship. That was exactly the case with Brenham High School's Courtland Sutton. Sutton made his official visit to BYU last September to witness BYU's victory over the Texas Longhorns.
Things have been relatively quiet on the recruiting front for the past few months for Courtland. His Twitter feed details an in-home visit by BYU coaches Mendenhall, Howell, Holliday, and Beck on January 16. His account also seems to indicate a visit to Colorado two weeks ago, but as of last Thursday, he was still uncommitted. A Monday evening article from Total Blue Sports reported that Sutton had narrowed his college choices to two, which are reportedly BYU and SMU.
Sutton also holds offers from Colorado, Rice, Texas State, Tulsa, and Washington State. He is expected to make his decision on Signing Day.
VIDEOS
Hudl | Senior highlights | Junior highlights