Editorial: In Support of the 'Y' Hand Sign
Updated: February 25, 2014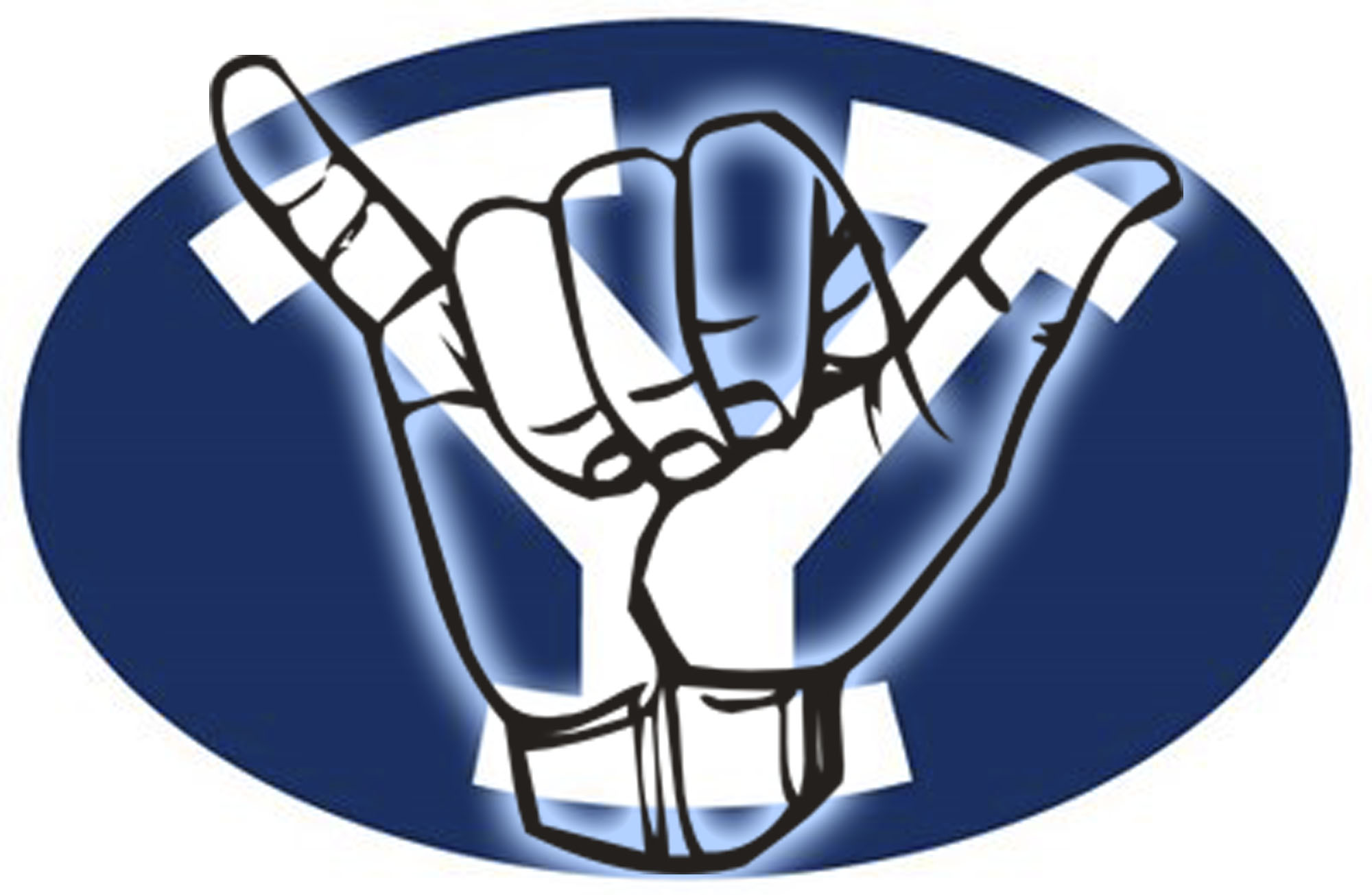 Geoff makes the case for further use of the American Sign Language 'Y' among BYU fans.
Just over four years ago I posted this on CougarBoard:
Ok I was at Disneyland last week with my family (we got soaked by rain but lines were non-existent) and of course I was proudly donning my BYU hat. Well it seemed like every 50 feet or so I passed someone else with BYU gear on. (We Mormons do love us some D-Land). Anyhow we usually exchanged a "Go Cougs" as we passed but I was longing for something like a "Hook 'em Horns" hand signal too.

So I say we come up with one. What say you?

Here is one:

A "Y" that is basically a vertical hang loose sign with the thumb and pinky as the arms of the Y. It is a little like Hook Em Horns and like hang loose but not the same as either. It is easy to do and looks like a capital Y. (Update — It turns out that is the American sign language letter Y too so all the better)
I'm confident that others came up with the same idea prior to me over the years. For a school that is often referred as "the Y," using the American Sign Language 'Y' is sort of a no-brainer option as a hand sign.
When I floated the idea then it was met with mixed reaction, and it still is receiving mixed reviews now. Some people love it and wonder why it hasn't caught on sooner, and others hate it. (Reaction is similarly mixed among writers here at Loyal Cougars.)
It appears that for whatever reason the BYU Y hand sign is finally gaining some steam among Cougar Nation. As evidence, here is a picture of BYU's Olympic darling, Kate Hansen, flashing the Y-sign for international cameras in recent weeks: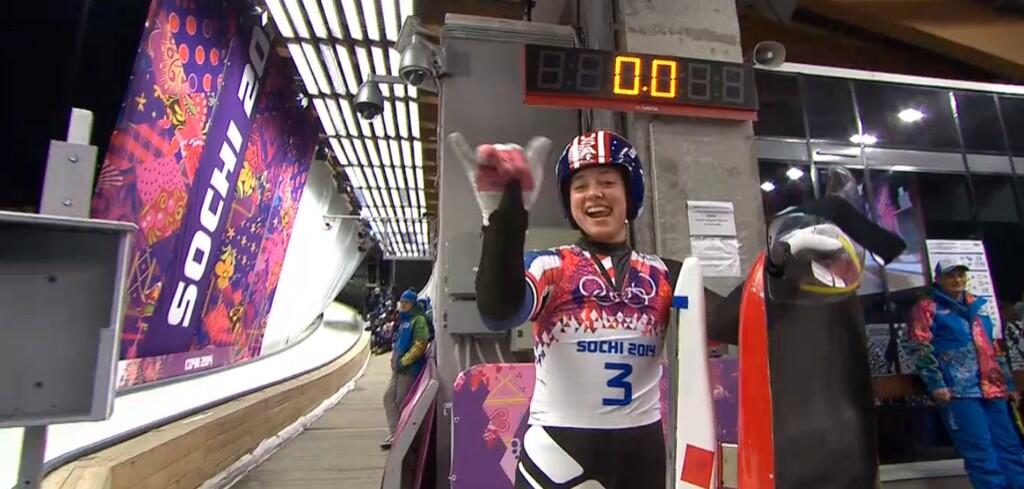 Lots of similar Y-sign pictures from BYU fans are popping up on the web lately and it appears that the BYU student section now uses the Y hand sign as part of its "Whoosh Cecil" ritual for made free throws in the Marriott Center.
I'm stoked about it.
It's not the shaka
As I understand it, the Y hand sign is not the shaka sign or hang loose symbol associated with the state of Hawaii. Rather, it is the American Sign Language letter "Y". The difference is that the palm faces outward with the Y-sign, where it is turned toward yourself with the shaka.
Y-Sign


Shaka sign

Comparing college hand signs
Sure, lots of schools have hand signs already. And it seems clear to me that the Texas "Hook 'em Horns" sign is the best of them all. But even as a late entry into the college hand sign pantheon, I believe the Y hand sign is a strong entry. Here are some of the things going for it:
It's not used by any other schools already. (See Miami/Utah)
Sure, it is similar to the shaka sign; but with the high number of Polynesian players on the football team, that seems somehow fitting.
BYU is already known as "The Y". BYU uses a Y on its fields, courts, uniforms, and fan gear. A true Y hand sign fits right in.
As hand signs go, it's remarkably simple and elegant. In my book that places the Y-sign ahead of hand signs requiring two hands like the various O's, U's or W's and ahead of complicated attempts at pitchforks, frogs or wolves as well.
Haters gonna hate
Some BYU fans hate the idea of a Y hand sign. That's fine, and I have good news for them: No one is going to try to force them throw up a Y-sign. I'm sure there was a contingency of the Texas fan base that hated the Hook Em hand sign back when it first started getting popular.
For the rest of you, the next time you are at Disneyland or you are walking through an airport far from Utah and you see someone sporting BYU gear, I recommend you flash them the Y-sign in solidarity. The world is our campus, and a quick Y-sign could be a nice way to greet a fellow Cougar far from home.