For BYU midfielder Garrett Gee, soccer is just the beginning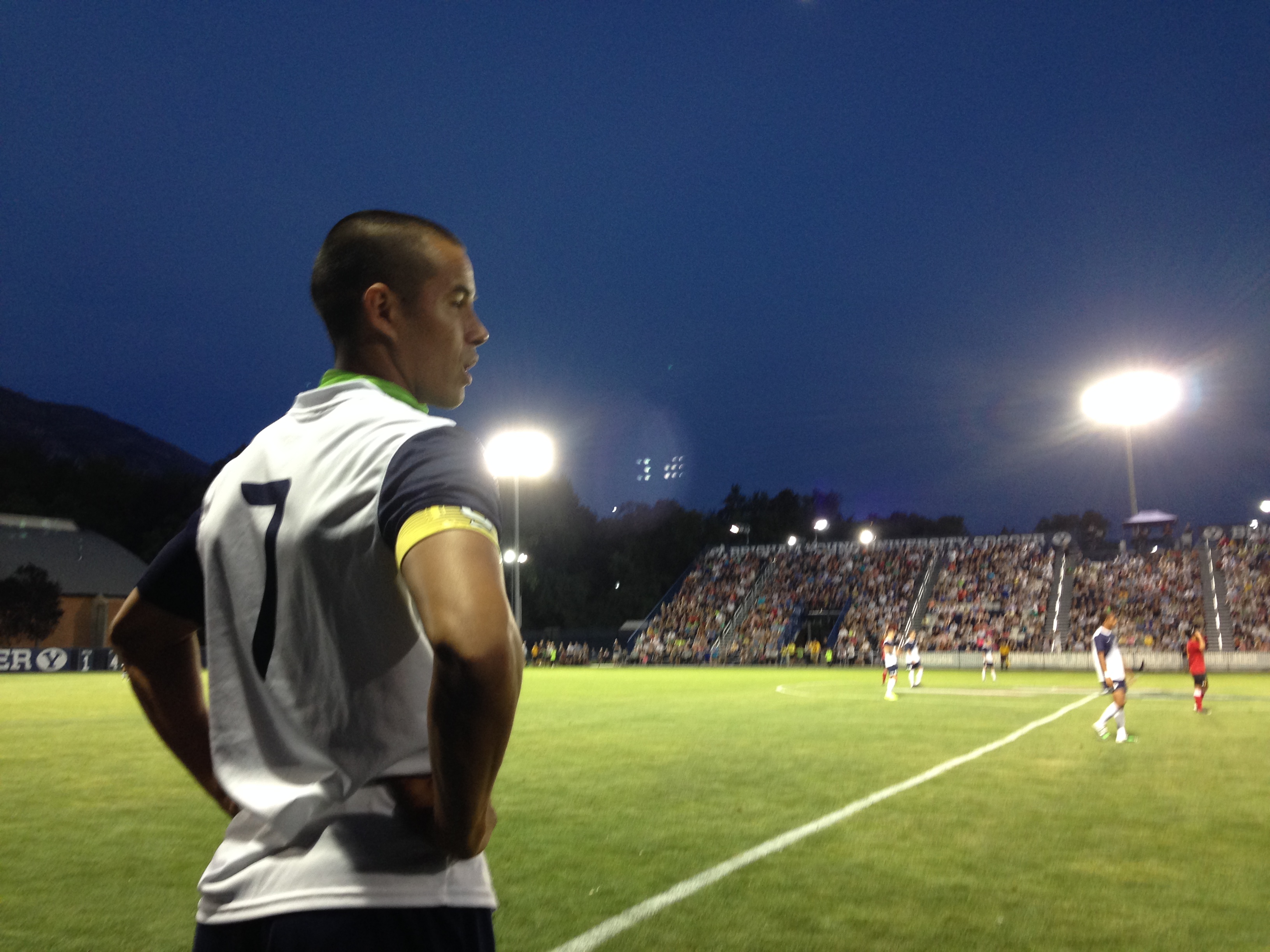 Garrett Gee helps BYU prep for the playoffs while managing a burgeoning startup.
PROVO — It's hard enough to be a student-athlete.
Between class work, practice sessions, weight lifting routines and — in the case of many BYU players — a family, no one blames any Cougar athlete for being pressed for time.
For BYU men's soccer co-captain Garrett Gee, that time includes juggling a multimillion-dollar startup business.
But he wouldn't have it any other way.
"There are many things in my life that need to be the No. 1 priority," Gee said. "It's tough when you have four or five No. 1 priorities in your life. Luckily, I think the thing that makes it possible and that keeps me going is the fact that everything in my life is something that I love and something I am passionate about."
That passion includes serving as president and founder of Scan, an app that scans QR codes for businesses that is valued at $23 million. Pitching a handful of big-money investors on ABC's "Shark Tank" is easy when you've played in front of more than 2,000 fans at South Field.
"I am not dreading soccer practice, or dreading going to work, because it's something I love," Gee said. "It's exciting to go to soccer practice, or to go to work, or whatever it is."
BYU will play in its first Premier Development League postseason match in seven years when it takes on the Southwest division champion Ventura County Fusion at 6 p.m. MT Saturday in Las Vegas. The winner will join the winner of FC Tucson-L.A. Misioneros against two teams from the Northwest division in the Western Conference semifinals.
Making the playoffs for the first time since 2007 is quite the accomplishment. But Gee said BYU isn't done yet.
"For us, we feel like we have so much more that we want to accomplish and so much improvement that we want to make that we came in excited to learn and grow," he said. "We understand that the hard work and lessons we learn now are going to influence us in the playoffs."
While the postseason is a major accomplishment, head coach Chris Watkins is more impressed by what his team members do off the soccer field.
"What's amazing is that those guys gave up so much to come here and pay their own tuition," Watkins said. "Thank goodness for BYU and the great draw that it is, for us having a good enough program that they are willing to give that up. Those guys shouldn't have any student loan debt; it's not right."
Watch video of Gee as he talks about Scan, BYU soccer and the playoffs with ABC4's Rick Aaron in Utah: