Best Game Ever: 1979 – Cougars silence San Diego State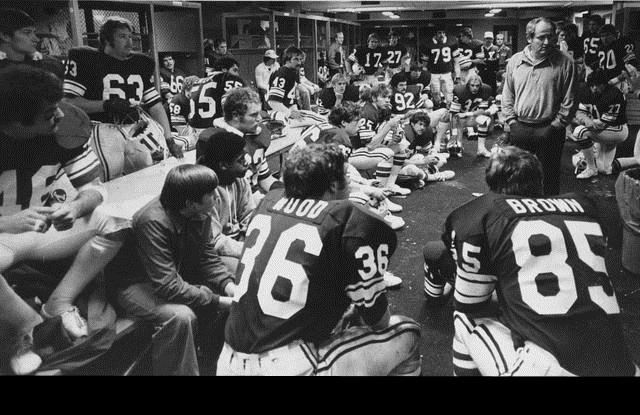 Roy Atkin recalls attending a game when BYU destroyed a big-talking San Diego State team — part of the Loyal Cougars "Best Game Ever" series.
It was a beautful day in San Diego. The San Diego State Aztecs had just entered the Western Athletic Conference the season before and anticipated being #1 in the conference. Jack Murphy Stadium was filled with 46,000 plus screaming red clad Aztec fans.
The Aztecs players entered the field like Roman Soldiers, arm and arm chanting as they came onto the field. On the opposite side were the Cougars, warming up rather lackadaisically while observing a force with which to be reckoned.
My wife and I, wearing our blue and white, were surrounded by taunting red-clad Aztec fans. This taunting of BYU persisted until 2011 when BYU opted out of the Mountain West for Independence.
The final 1979 conference game was on national television as BYU was ranked #10 at 10-0, while SDSU was 8-2 after having beaten Utah and Miami.
BYU stopped the Aztecs on the opening offensive series and the Aztecs were forced to punt. Marc Wilson dropped back to pass perhaps on the second down and threw a 60-yard bomb that resulted in a touchdown.
By the third quarter, the Aztec fans were finding the exits. We remained in our place amid empty seats and spent a very quiet fourth quarter enjoying the beautiful day. The final score was BYU 63, SDSU 14.
Little did I realize the magnitude of this blowout victory. SDSU claims BYU their number one rival. What contributed to this rivalry early after this blowout were the comments made later by Doug Scovil. Scovil was BYU's offensive coordinator during this game in 1979, but would become San Diego State's head coach just two seasons later.
Scovil would go on to speak to the San Diego Union Tribune and was not complementary about BYU. He stated that he made BYU the power it became, and now that he was head coach at SDSU he could have a cup of coffee and a cigarette without having to be secretive about doing so.
We continued going to all the SDSU vs BYU games as we reside in San Diego County. The "rivalry" has made it extremely interesting for us and most of the time we have had the sweet taste of victory against SDSU.
by Roy and Patricia Atkin
Carlsbad, CA
 (10) BYU 63, San Diego State 14
November 24, 1979
San Diego, CA
The Loyal Cougars "Best Game Ever" Series is about shared stories — the time you left a game you attended in person and thought "that was the best game ever!" If you have a story to tell of such a game, submit it to bestgame@loyalcougars.com and share it with the fan base.
Read the timeline of published stories at the Best Game Ever page.