Memphis Will Punish 12, Announce Suspensions Later
Updated: January 20, 2015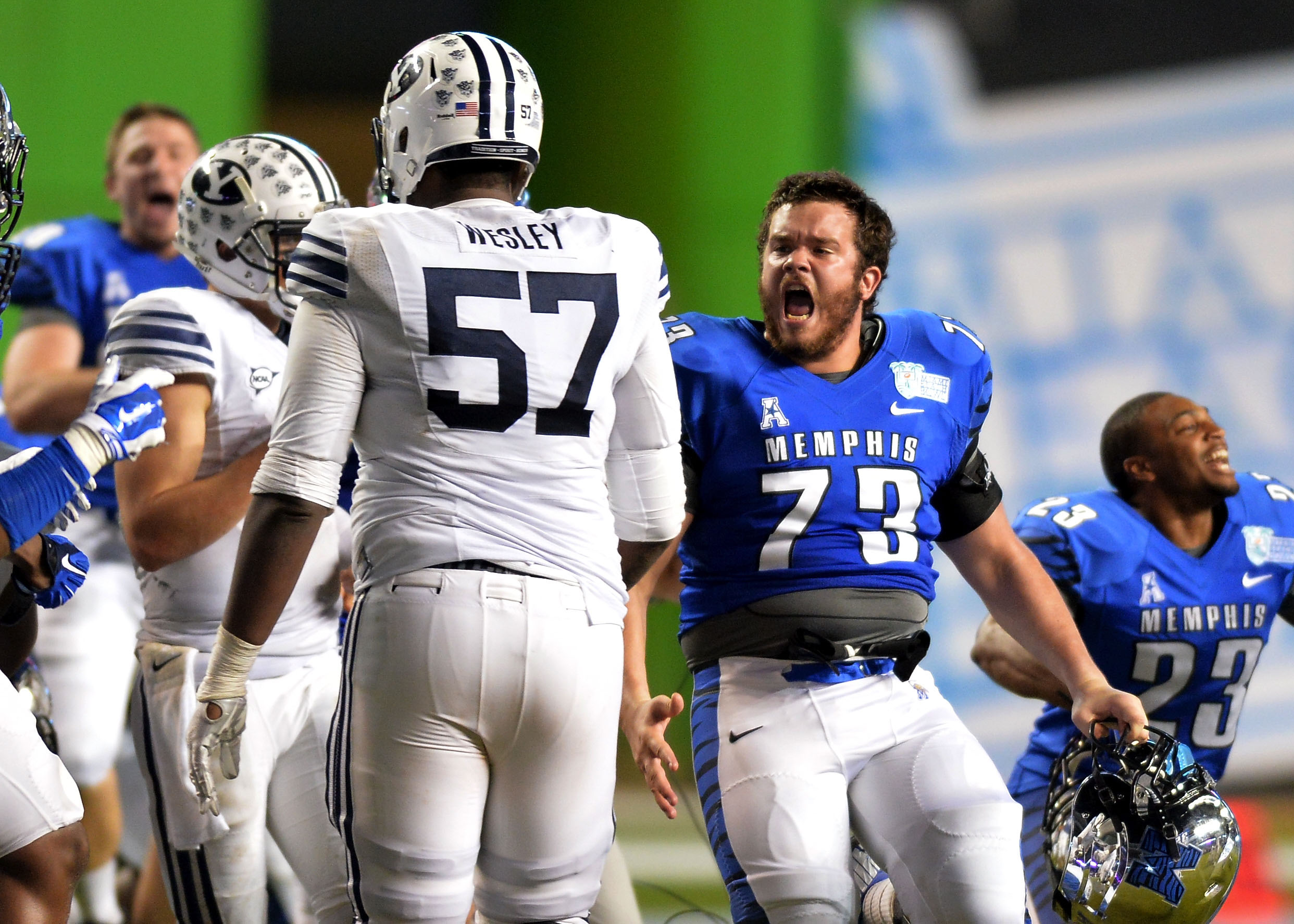 The University of Memphis announced today that it will punish 12 members of its football program as a result of the fight that happened following the Miami Beach Bowl.
The Memphis press release explicitly thanked BYU for its corporation and explained that a conference call for team representatives to apologize for their actions would be arranged.
"I want to thank BYU for working with us to achieve not only accountability from this unfortunate event, but also helping our teams continue to grow and develop as young men, consistent with the high expectations held by both our universities, along with the high standards of sportsmanship established by the NCAA and American Athletic Conference," said University of Memphis President M. David Rudd.
The press release has generated some interesting media coverage in the first few hours since its release.
Despite BYU being thanked for its cooperation in Memphis' release, some of the local media were apparently bothered that BYU has yet to speak publicly on the matter.
Cougars remain silent on discipline for #BYU brawl as Memphis penalizes 12 players.http://t.co/oxew6qr3R0 pic.twitter.com/hWNzHaaToY

— Salt Lake Tribune (@sltrib) January 20, 2015
Other major media interpreted the release to mean that Memphis is suspending 12 players.
Memphis announces 12 players suspended 1/2-game-to-2 games for Beach Bowl brawl http://t.co/whnnqAm3MH (Getty) pic.twitter.com/uukBd4Jhjw

— CBS Sports CFB (@CBSSportsCFB) January 20, 2015
12 Memphis players will be suspended b/w 1/2 game & 2 games in 2015 for roles in Miami Beach Brawl vs. BYU

— Brett McMurphy (@McMurphyESPN) January 20, 2015
It may indeed be that 12 Memphis players are facing suspension, but the press release doesn't exactly say that.
The release states there will be "stern and appropriate penalties for 12 members of the football program." It goes on to say:
The penalties include, but are not limited to, suspension from team activities (including practices, scrimmages, and game competitions ranging from one half to two games), mandatory anger-management counseling and community service hours, and additional team-regulated punishments at the discretion of head coach Justin Fuente and his staff. Individual suspensions from game competition will be announced in conjunction with the first football game of the 2015 season.
By pooling the description of the penalties, the writers of the Memphis press release are unclear about how many players face game suspension. If one or two of the players face missing between one half to two games, then, technically the penalties indeed would include missing game time and the press release is accurate as written. But only one or two players must be facing that, not all all 12 as CBS and ESPN reporters have inferred.
The Deseret News quoted a statement from BYU that said:
We are grateful for the cooperation and communication that has taken place between BYU and the University of Memphis in an effort to live up to the high ideals of sportsmanship to which we both aspire. BYU also has completed a thorough review of the incident. The determined disciplinary measures are being handled internally.
With these two statements, it seems Memphis and BYU fans will now both need to wait for September 5 to see who ends up missing any game time from the incident.