Home & Away – A BYU Football Away Game Travel Guide
Updated: February 24, 2016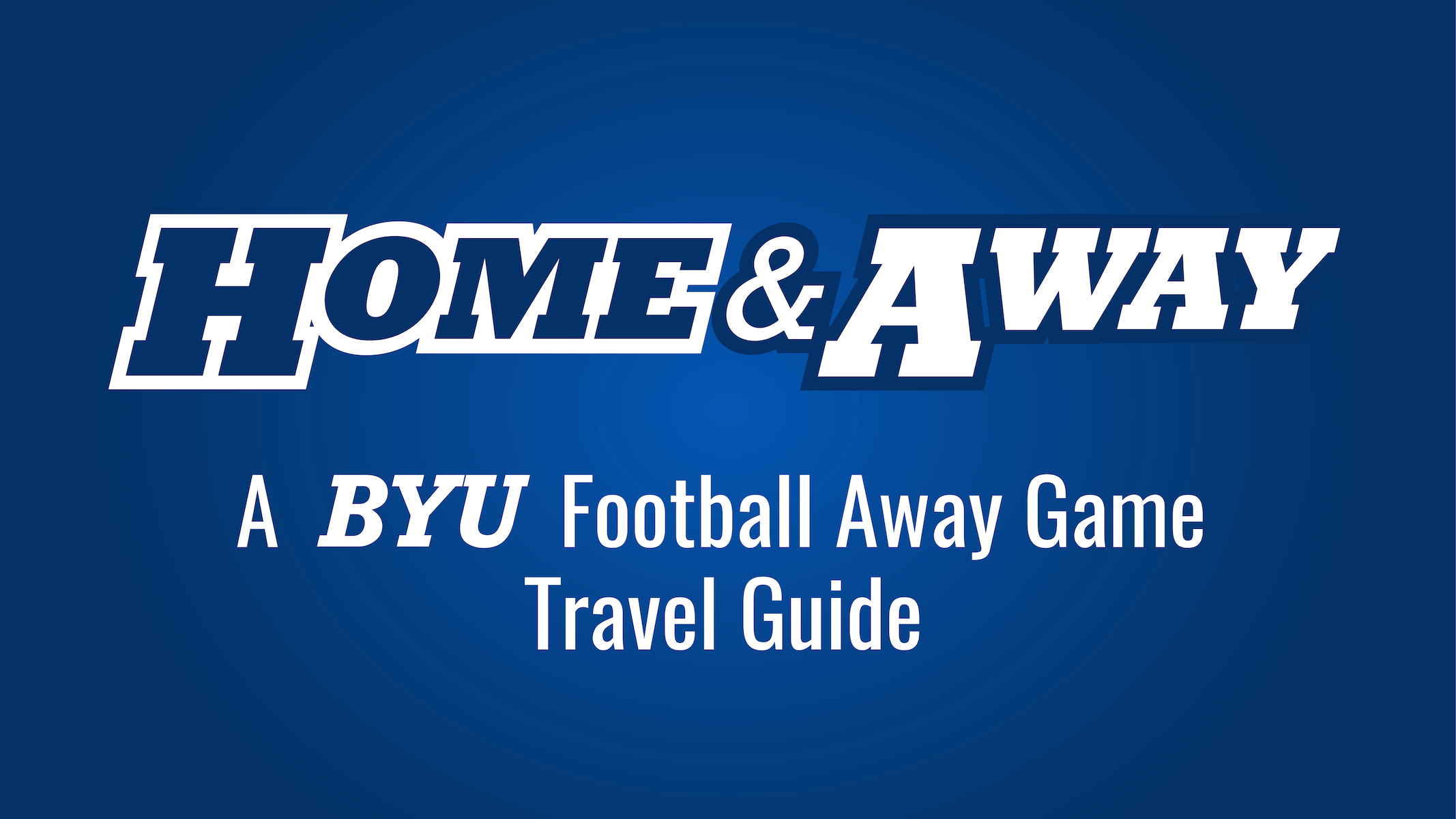 Holy cow I'm excited! It's only February, and I already can't wait for September to get here so we can, yet again cheer and scream and cry and celebrate over BYU Football! New coaching staff, Ty freaking Detmer, Taysom's return, Tanner with a full off-season of prep, new recruits, yet another "toughest schedule in BYU history" – so much to be excited about!
And I've got one more thing for me and you to get excited about! Starting today, I am launching a Kickstarter campaign to raise travel related funds to prodcuce a web series that will highlight each of the 7 away game locations (including San Diego for the Bowl Game) in 2016 for BYU Football. The show will also find some hidden gems in around Provo for people to check, things you probably don't know about.
This show, called Home & Away, is years in the making. In 2012, just after BYU football first went Independent, I produced and pitched this very show and a Pilot episode to BYUtv. I was told, however, that they didn't have the budget to do something like that at the time, since that was the same year they began producing Studio C and Granite Flats.
The show then took on various incarnations in the years since, but it's time to make this happen as I originally intended it! It's going to be along the lines of the Food Network show Diner's, Drive-in's, and Dives but with less bleached hair and jewelry, and not just about food.
The only thing that has kept this show from happening is the cost associated with traveling to the various locations. And that is where you come in! The Kickstarter campaign will be to cover the costs travel costs of traveling. And in return for contributing to the shows creation, we're offering several ways for you to be a part of the show itself as well as some other things to help cheer on the Cougars! All the details are on the page for the Kickstarter Campaign.
Now, just for disclosure's sake, neither the show Home & Away nor I or anyone else that will be involved is directly associated with BYU athletics, the football team, or the University. Also, this is not an official Loyal Cougars production either. They have just generously provided a place for the show to live and be promoted.
One last thing, as a way to help jumpstart the Kickstarter campaign, I'll be holding a Facebook event where we will give additional prizes and offerings away to people who actually contribute to the campaign. Here's the link to event on Facebook. It will take place on Wednesday, February 23rd, from 2 to 10pm MST.
Home & Away is going to be a lot of fun and very informative for those who watch it, so don't miss the opportunity to get in on the action! In case you missed the 45 links above, here's one more for the road!
Home & Away Kickstarter Campaign!