Cougars soccer set to defend WCC title
Updated: October 10, 2013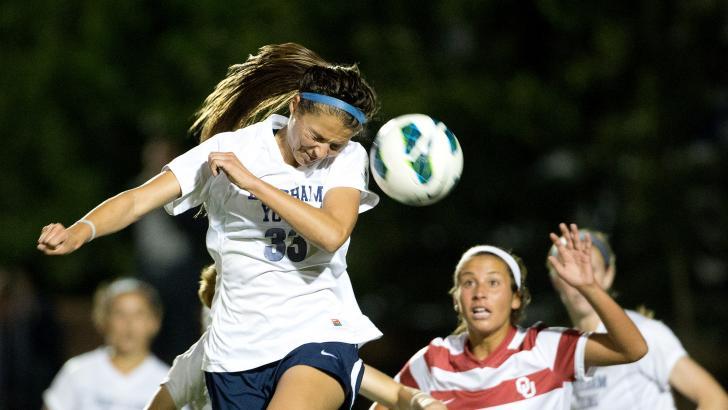 BYU women's soccer opens WCC play tonight in defense of its title.
The BYU women's soccer team will put an up-and-down non-conference slate to bed on Thursday when it travels to San Francisco to begin West Coast Conference play.
The Cougars (6-3-1) are coming off a big win after downing then-20th ranked Baylor, 2-1 in Waco, Texas. Cloee Colohan and Colette Jepson Smith did just enough to get a win for BYU, which also posted big wins against at LSU and Oklahoma while falling to then-No. 14 Denver, Long Beach State and UC Irvine in the early season.
The Dons (5-5-2) are 0-1 in WCC play after a 1-0 loss to St. Mary's on Saturday. Lexie Krueger had a goal for the Gaels, who held off a fierce San Francisco rally in the second half to keep the win. The loss is the latest in a three-match losing streak, which has seen the Dons winless in five matches. San Francisco hasn't scored a goal since a 1-1 tie at Oregon on Sept. 20, but the Dons have also given up only five goals in four matches since the last result.
BYU hasn't lost in conference play since 2011 after finishing the 2012 season with two losses — at Utah, and against North Carolina in the NCAA Tournament.
The Cougars will then head to No. 18 Santa Clara (6-3-1) on Saturday for a matchup of two of the top three teams in the WCC. The match will stream live on TheW.tv at 2 p.m. MDT.