WCC digital network to stretch more BYU basketball broadcasts coast-to-coast
Updated: November 13, 2013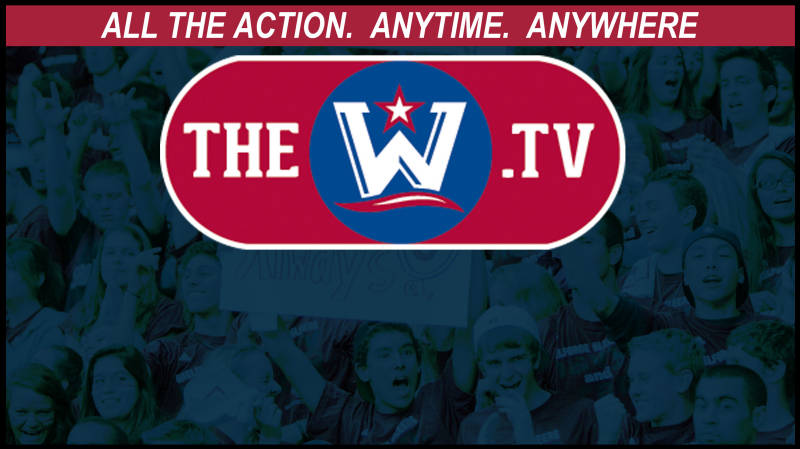 Greg Welch spoke with WCC associate commissioner Jeff Tourial about TheW.tv, the conference's new digital network. BYU sports continue to become more available than ever.
BYU basketball fans across the country will be able to see every regular season basketball game, live and in HD, either on cable TV or online through a free stream. Thanks to the launch of the West Coast Conference's digital network, theW.tv, broadcast plans for road conference games have been upgraded from regionally available to nationally available this year.
Generally, BYU basketball broadcasts fall into three categories:
First, all home BYU basketball games (in- or out-of-conference) will appear on an ESPN platform or on BYUtv if ESPN declines to pick it up. Those who can't get BYUtv in HD through a satellite or cable provider can stream those games online in HD for free.
The second category covers away non-conference and neutral site games. Like in football, it depends on the terms of the contract the home team or host tournament has. This year, ESPN picked up road games at Stanford and neutral-site games with Texas and Wichita State or DePaul. The road game at Massachusetts will be on CBS Sports Network, due to the Atlantic 10's TV contract, and road games at Utah and Oregon will be on the Pac-12 networks. While the Pac-12 Network is available nationwide on Dish and several cable providers, the conference's continued standoff with DIRECTV and limiting of legal streaming to those who pay for the channel may make these the two least-accessible games of the year. Also, when BYU visited Big 12 member Iowa State last year, the game was available outside of Iowa only on the digital network Cyclones.tv. The game required registration and a $10 fee to watch.
The final category is road conference games, and the WCC's broadcast options have been improving. The conference expanded its deal with ESPN shortly after BYU joined, and then signed a secondary deal with Time Warner Cable last year. Fans in WCC markets can now see games on ROOT Sports in Utah and the Northwest, CSN Bay Area, and TWC SportsNet in Southern California. Fans outside those markets will now be able to stream games live and in HD for free on theW.tv.
Loyal Cougars spoke to WCC associate commissioner Jeff Tourial about this fall's launch of theW.tv and the lead up to broadcasting WCC basketball games.
"So far, it's been great," Tourial said. "Technically, the broadcasts have looked great and sounded great. Our big challenge is getting the word out. It's more than just a website. Wherever you are, we want our games to be accessible to you."
The digital network officially launched in the fall after going through a year in beta. Two BYU women's soccer games were shown live in October, and BYU's cross-country team was also featured during their fall championship competition. Live games can be watched from a computer, tablet or phone in HD without registration.
"By and large, we just want people to see our games," Tourial said. "The easiest way to do that is take down the walls and barriers. We want to make it as easy as humanly possible to watch a game. I like to ask, 'Is it easy enough for my mother to watch?'"
The accessibility of the streams will work largely the same way Major League Baseball's blackout rules do. For fans whose IP addresses are in ZIP codes where cable broadcasts are available, the streams will be blacked out. This covers about 20 million of the 120 million U.S. broadcast homes. Fans who don't live in an area where the games are available on cable will be able to get the HD streams online for free.
To produce their digital network, the WCC has partnered with Campus Insiders, who also produce similar products for the Atlantic 10, the Mountain West, the Patriot League and the University of Oregon. Tourial added that although other conferences that play football had their platform rolled out first, "We were the first conference to work with them."
Tourial is pleased with the results so far, but men's basketball is the WCC's headline act. How theW's stream will hold up with for those relatively larger audiences remains to be seen. "Like any startup, there may be some bumps. We've invested a significant amount of money for infrastructure on campus for HD streaming and even hired personnel."
The WCC is looking long term with its digital network. There are some institutions who have existing contracts that complicate matters, but those contracts will expire which should further streamline the conference's broadcast rights.
Finally, Tourial was very complimentary of BYUtv, which started broadcasting WCC Tournament games even before BYU was an official WCC member. According to Tourial, BYU is likewise happy with theW.tv adding national support for the conference's regional broadcasts. "Tom Holmoe and BYUtv have been huge supporters of it," he said.
With games available on cable or freely available on computers, phones and tablets, it's almost as if membership in the WCC is everything fans were promised with the mtn. — but without all those troublesome Comcast problems.
BYU basketball's first live game on theW.tv is scheduled for December 28 when the Cougars visit Loyola Marymount.