Top 5 commitments of BYU's 2014 recruiting class
Updated: February 3, 2014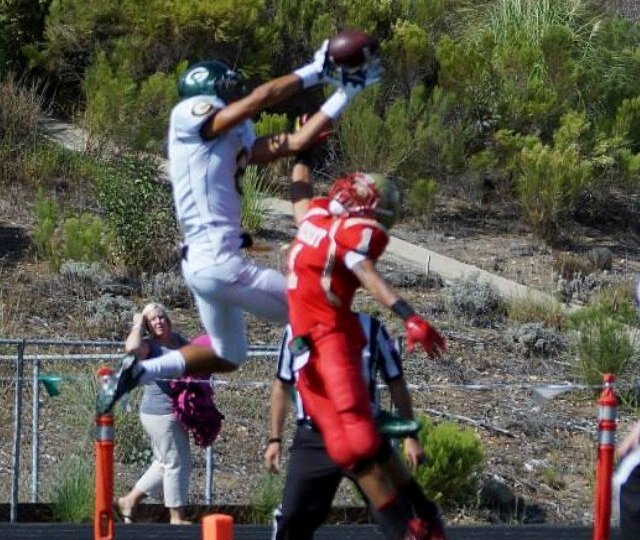 1. FRED WARNER
LINEBACKER | 6'3″ 205 lbs | San Marcos, CA
4-star – 89.21 rating
#26 OLB
Super-talented linebacker Fred Warner committed to BYU in April 2013. Since then, his talent continued catching more attention, and Warner picked up offers from Washington and USC. The latter came without much previous contact with the Trojans.
Ever since then, recruiting folk have only considered it a matter of time before Warner flipped to USC. This sentiment has only increased since the Trojans hired former BYU quarterback Steve Sarkisian as head coach. Two days away from signing day, Warner remains verbally committed to BYU.
Warner reportedly cancelled a visit to USC two weeks ago, only to visit mid-week and just days before his official BYU trip on Jan. 31. Back in the summer, Warner visited BYU six days after USC's offer and said the following:
"Being there at BYU really assured me why I made my decision to commit to BYU in the first place," said Warner. "It just confirmed to me why I made my decision. It really is a special place and it was just fun. I got that feeling that BYU is a special place. I got that spiritual feeling and just look forward to playing there."
"My gut feeling is that he stays with BYU," said Mission Hills coach Chris Hauser.
Warner's size and athleticism would make him a perfect fit at outside linebacker in BYU's 3-4 scheme. In 10 games his senior season, he recorded 81 tackles, 19 for loss, with 6 sacks and 2 interceptions — despite playing in the first-half only in four of those games.
Also see Part 2: Top 5 uncommitted targets of the 2014 class